By Andi Gray

Dilemma: I know that being visible and active on social media is important. We need to improve our consistency when it comes to posting on our accounts; unfortunately, we find that dedicating the time and manpower to social media gets lost in the rush of everything else we have to get done. Also, figuring out a balance of what to post and share is time-consuming, and we're having a hard time identifying what our "voice" should be when it takes a team to manage even one platform. Do you have any ideas of how we can improve?

Thoughts of the Day: Make social media someone's job, and make sure that person buys in to the importance of it: Authenticity is key, and most social media users can spot insincerity by now. Identify the platforms the majority of your audience is already using—those are where most of your efforts should be allocated. Make a content calendar, but be flexible enough to account for breaking news and new strategies because social media is an always-moving target. Put technology in place to help manage social media. Cater to a mix of what interests your audience, what you sell, who you are, and what the company stands for.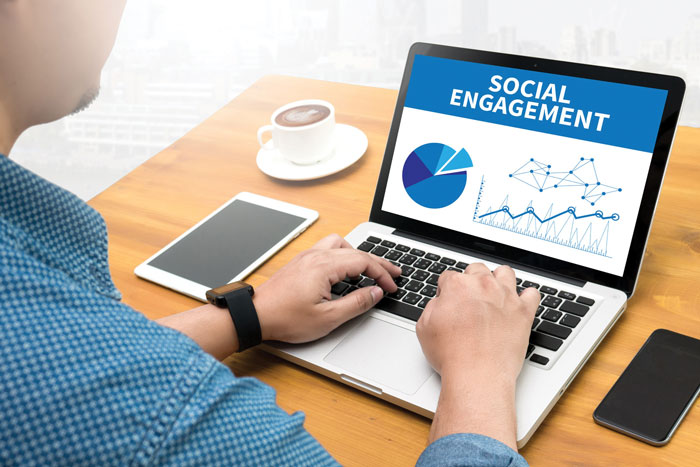 If you personally are not using a wide variety of social media, you probably shouldn't oversee your company's social media. Identify people on your team who understand your company's voice and brand, and who truly believe in the importance of marketing and social media. Use that pool of people to select someone to manage your social media, or take the divide and conquer approach to play to each person's strengths as they relate to what works best for each medium. Make sure they understand how to use a broad number of outlets and are willing to do further research on what works best for getting the company's message out.

It's important to make sure that anyone contributing to your social media messages can communicate well, as grammar, tone, and word flow all matter when speaking on behalf of the company to present a professional, polished post. This should be someone who can do research, identify content that is relatable to your brand and messaging, and who can pick out relevant messages from a broad spectrum of sources.

When it comes to employees, cash is an obvious guess, but there are other creative ways to get the money when businesses like this industry don't often deal with cash. Buying goods on a company credit card and then returning them for a cash refund is fairly common. Using company cards to get gas for their personal vehicle is another. According to one source, if you have a company vertical that does rely on cash, employee theft is 15 times greater than shoplifting.

Social media can seem overwhelming with so many options. Take the time to identify who your audience is and then do research on what platforms that demographic is most active on. The average user age on Facebook in the U.S. is around 40 years and older, while Instagram's users are mostly 18 to 29 years old. You can also find out the demographics for average income, education levels, location (urban, suburban, rural), and gender to further hone in on how to best tailor each post to its respective platform.

Remember that your content plan and voice must be cohesive and consistent (though not identical) across social media. Timing and frequency are also important and change depending on the platform—and its most recent algorithm update. Experts recommend posting two or three times a day on Facebook where audience fatigue is a bit more common, while Twitter is closer to 15 times per day (this includes retweeting others).
"Social media needs to be interactive, not boring."
Spend some time planning your posts to accommodate promotions, weekly hashtag themes (like sharing old photos of your company or its team members for #ThrowbackThursday), holidays and birthdays, and behind-the-scenes glimpses that humanize your brand. Look forward to stay organized, but let go of planned posts if they become stale. If you plan to share content from other sources, make sure it's current: A month-old news piece is most likely outdated.

Automate your social media as much as possible. There are several services out there like HootSuite that can help with this. While automation is important for ease of use, stay flexible. Look at incoming messages from your audience daily across the board. When it comes to high traffic platforms like Twitter, the best way to get engagement is re-tweeting and sharing articles from your Twitter feed.

Social media needs to be interactive, not boring. Consumers are looking for companies that want to engage with them—not just sell to them. [CD0619]
---
Andi Gray is the founder of the Business Consulting Firm Strategy Leaders. She can be reached at andi@strategyleaders.com.