By Stephanie Carnes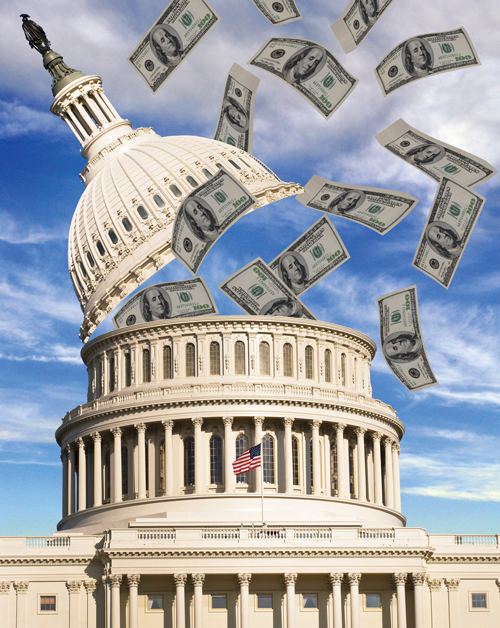 You've owned your chauffeured car company for a while, and you see the writing on the wall: It's time to diversify. One of the most popular options over the past few years has been to move into the bus and shuttle side of ground transportation. You may get plenty of business moving groups to sporting events or providing wedding transportation—but if you want to truly maximize your investment, look into government contracts.

Municipal, state, and federal governments issue RFPs or bid requests for projects such as college campus shuttles, public transportation, extracurricular school activities, dignitary transportation, and employee shuttles. Competition is intense for these contracts, which guarantee ongoing income because they usually last for several years. However, in order to increase the number of firms benefiting from these projects, Congress has set aside certain contracts under a variety of programs for small businesses. The majority of chauffeured car companies in the United States are eligible under at least one program, so it's worth your time to determine if your company can compete for a piece of the pie.

Federal Contracts for Small Businesses
It's a cliché, but that's because it's true: Small business is the backbone of our economy. For this reason, U.S. federal government buyers give small businesses an advantage in competing for certain contracts. The Small Business Administration (SBA) explains that all contracts less than $150,000 are automatically set aside for small businesses owned by American citizens. In addition, Congress has set goals for small business prime contract awards:

• 23 percent for small businesses

• 5 percent for women-owned small businesses

• 5 percent for disadvantaged/minority-owned small businesses

• 3 percent for HUBZone-certified small businesses

• 3 percent for service-disabled veteran-owned small businesses

Establishing yourself as a small business under government guidelines is not a simple process, but contract awards are worth a staggering $500B a year. If you are ready to compete, you'll need to make sure you qualify:

1. To do business with the government, you'll need to obtain a Data Universal Numbering System (DUNS) number. Each physical location your company has will require its own number.

2. Verify that you qualify as a small business. The requirements vary by average annual receipts and number of employees from industry to industry. First, locate your NAICS (or North American Industry Classification System) code at census.gov/naics. Next, look up your code at ­sba.gov/document to confirm that you qualify.

3. Register your business in the System for Award Management (SAM) at sam.gov. Government agencies can search SAM to find small businesses that do the work they need.

4. You don't have to wait around for agencies to find you, however. Search these databases to find relevant contracts: SUB-Net, FedBizOps, and GSA Schedules.

Women-Owned Small Businesses (WOSB)
In addition to the general small business contract programs, companies that meet certain standards have additional set-asides. If your operation is at least 51-percent owned by a woman, you could qualify for the contract set-asides for WOSBs. Once again, the process is lengthy but ultimately rewarding:

1. Register in the aforementioned SAM as a WOSB.

(Note: if you are in the process of being certified by the Women's Business Enterprise National Council, you can become certified as a WOSB at the same time.)

2. Obtain an account and log onto SBA's General Login System (GLS).

3. Complete the application for WOSB status.

8(a) Minority-Owned Small Businesses
Minority-owned small businesses can also compete for set-aside contracts by obtaining 8(a) status. The U.S. government defines a minority-owned business as one whose majority owners are part of a group that has experienced social and economic disadvantages. Guidelines specifically list African Americans, Hispanic Americans, Native Americans, Asian Pacific Americans, and Subcontinent Asian Americans, but if you are from a different group and can demonstrate that your business has been affected by discrimination, you can still qualify.

Once again, start by enrolling in the SAM. Once you are enrolled, log in to the SBA General Login System and complete the application for 8(a) minority-owned status.

In addition to being able to bid for $25B in contracts, you will also have access to training and mentoring programs.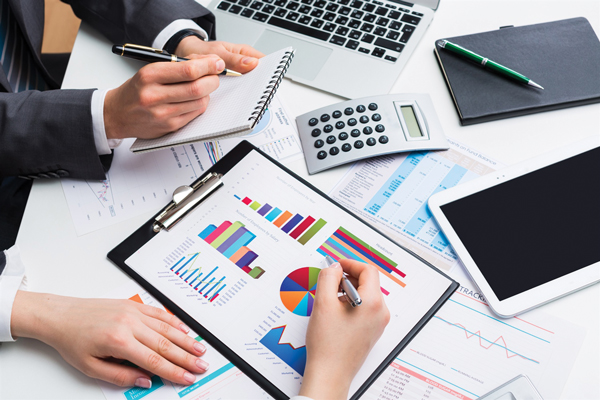 Historically-Underutilized Business Zone (HUBZone) Small Businesses
If your principal office is located and at least 35 percent of your employees live in a HUBZone, you can be certified as a HUBZone small business. Indian tribes and Native Hawaiians also qualify for this certification. Additionally, HUBZone businesses receive a 10- percent price evaluation preference in contract competitions.

First, determine if your business is located in one of these areas with the SBA HUBZone Map at sba.gov. Don't assume you aren't—LMC's team has worked with a client who was pleasantly surprised to realize his company qualified!
The Small ­Business Administration (SBA) explains that all contracts under $150,000 are automatically set aside for small businesses owned by American citizens.
Next, complete SAM registration. Enroll in the GLS at sba.gov and apply for your certification. Finally, update your SAM account with your HUBZone status.

Service-Disabled Veteran-Owned Small B­usinesses (SDVOSB)
A small business that is owned and operated by one or more veterans with a service-related disability can qualify to bid on the 3 percent of contracts set aside for disabled veterans.

The process is simpler than some of the other programs: Create a SAM account, and then update the socio-economic status section of your SAM business profile to reflect your disabled-veteran-owned status.

The Department of Veteran Affairs awards contracts to veteran-owned businesses. The certification process is more involved, but you do not have to be disabled to apply.

Competing for government contracts can be confusing and time-consuming, so consider outsourcing the process to a professional. Be prepared for extra regulations and requirements if you do win your bid—this is the federal government, after all. But don't let these downsides discourage you from participating in these government programs that were created to benefit businesses just like yours, because you could be leaving steady revenue on the table.    [CD0619]
---
Stephanie Carnes is the Public Relations Manager for The LMC Group. She can be reached at stephanie@lmc.group.