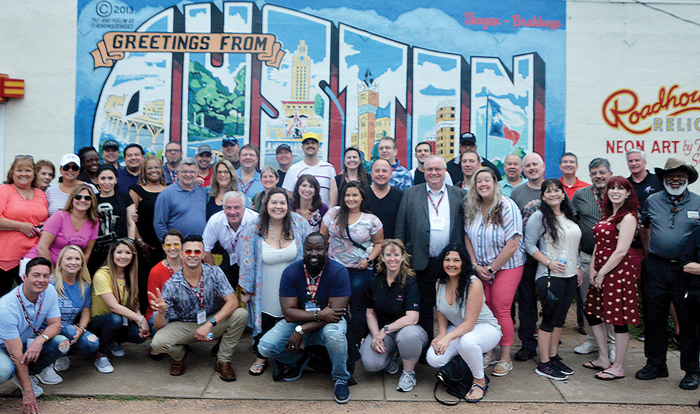 When the Chauffeur Driven team was first developing the idea of an executive retreat that would rotate to different overlooked (but always awesome) markets each year, Austin, Texas, was among the top cities on our list to visit. We suspected that the Lone Star State capital's mix of an eclectic artsy environment, cool cuisine, and, of course, its standing as the "live music capital of the world" would make it an ideal destination for our program of education, networking, and fun. And, boy, were we right!

From May 5-8, 175 operators, vendors, and sponsors ventured deep into the heart of Texas for Chauffeur Driven's fifth annual Executive Retreat at the Omni Downtown Hotel. Based on the feedback we received during and after the event, the laid-back and wonderfully weird atmosphere of ATX won over our attendees, whether they were first-timers or veterans of our retreats. We are so grateful to all of our generous sponsors—especially Platinum Sponsors Grech Motors and Ford-Lincoln Limousine and Livery Vehicles—for making this another unforgettable retreat.

"I just wanted to say what a lovely time I had in Austin. For my first-ever retreat, and first time ever being in the industry, you guys certainly surpassed my expectations by a long shot! I had such a great time at all the scheduled events, learned so much at the informative meetings, and made so many fabulous connections and new friends as well," said Meredith Pless of American Executive Transportation in Sterling, Va.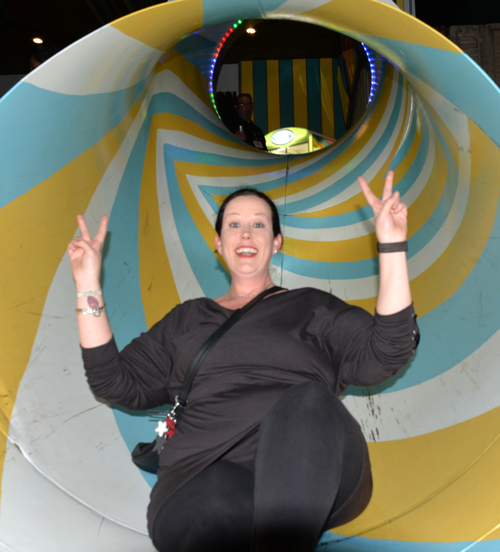 We kicked off our first official night in town with a Cinco de Mayo bash at Maggie Mae's on Austin's legendary Sixth Street. The venue's open-air balcony and cool vibe of the Gibson Room offered our attendees a perfect environment for networking and fun. While the band provided a swinging soundtrack to the night, our guests noshed on tacos (an Austin dietary staple) and sipped on cold margaritas and cervezas. We can't think of a better way to get the retreat rockin'-and-rollin'.
"This was my first Texas experience, and my second CD retreat. I must say, I ­favor the retreats because the networking is more intimate and manageable, and the CD staff offers such great communication. I truly enjoyed myself and was thankful to be able to spend even more quality time with some ­wonderful operators and vendors." – Christina ­Zanone of Beau Wine Tours
"I make it a point to attend every CD Executive Retreat for the networking and great events planned in each city. The event is always well planned and an absolute joy," says Tamekius Breland of Certified Chauffeured Transportation in Charlotte, N.C.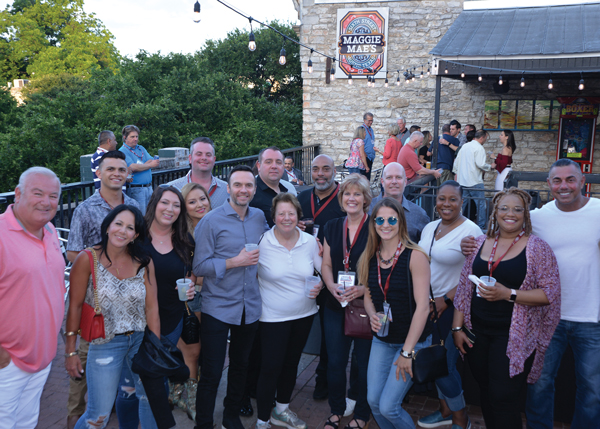 Education really is the heart of our events, and we once again brought a range of timely, relevant information to the table—thanks to the CD Education Committee spearheaded by Chair Jason Sharenow of Broadway Elite Worldwide. Matt Assolin of Nikko's Worldwide Chauffeured Services, Alan Candeub of Park Avenue Limousine, Kim J. Dolniak of BEST Transportation, Colin Devine of Devine's Worldwide, Sami Elotmani of Destination MCO, Robyn Goldenberg of Strategy Leaders, Tony Simon of Reston Limousine, and Scott Woodruff of Majestic Limo & Coach round out the hardworking committee.

Before our first session on Monday, we offered an exclusive Q&A between CD Publisher Chris Weiss and NLA President Gary Buffo of Pure Luxury Transportation, moderated by Sharenow, which provided insight into the new partnership between the two industry mainstays. The conversation provided a detailed analysis of the new alliance, including what led up to it, how it came to be, and what it means for the industry at large in the future. Chief among the issues discussed was the Chauffeur Driven/NLA Show scheduled for February 23-26, 2020, at the Mandalay Bay Resort and Casino in Las Vegas, as well as emphasizing the NLA's role in educating operators nationwide. Great things are happening!

Following the Q&A, our education began with Lead Smarter by Letting Go, a session from presenters Dean and Jolynda Ash, which saw the pair pull from their years of corporate consulting and HR to offer ways to help owner-operators work in a more deliberate manner about where they spend their time and energy. Through their fast-paced and entertaining banter, the Ashes opened operators' eyes to how letting go of some day-to-day tasks is not only beneficial but also realistic, even in our 24/7 industry.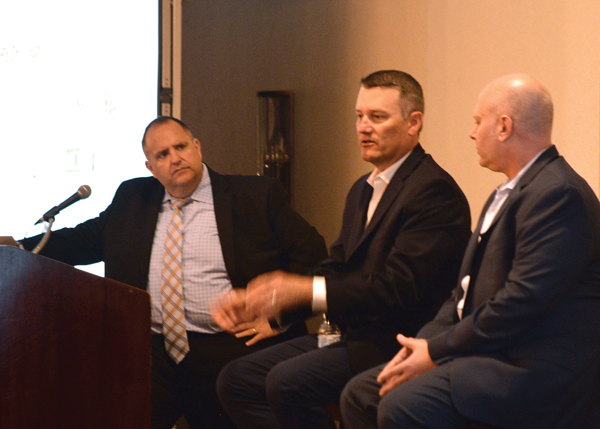 Then, before lunch, networking was the name of the game during our Vendor Meet & Greet, which gave operators a chance to meet with our generous vendor sponsors while they enjoyed a selection of appetizers and finger food. Attendees "table-hopped" among vendors to get an overview of their products and services, or just introduce themselves and engage in some friendly conversation.

"I really enjoyed the vendor set up outside the meeting room with snacks. I think that was a great idea that gave us the chance to network with them and learn about what they have to offer. Overall, I thought the educational sessions, networking times, the food, venue, and everything at this year's ­retreat was a huge success. It is a must-attend event," offers Kim J. Dolniak of BEST Transportation in St. Louis, Mo.
"I love this event. I attend all the sessions and always learn. The social events are first class and intriguing. Having a limited number of people and no show floor makes for more meaningful interactions among attendees. Sign me up for Nashville in 2020, please." – George Jacobs of Windy City Limousine & Bus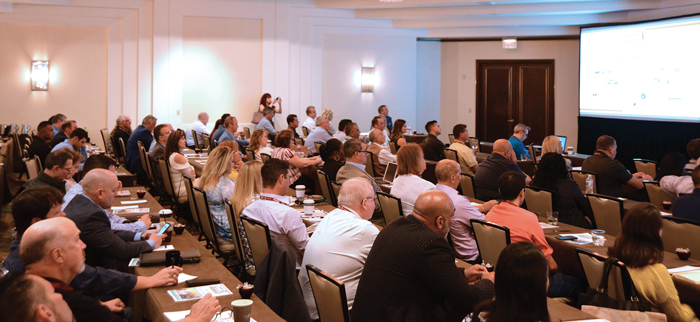 For our Monday afternoon session, we welcomed Dr. Jennifer Beer of the University of Texas, whose seminar, Reading the Signs to Be a Better Negotiator, revealed the verbal and nonverbal cues to read—and often ignore—when trying to close a deal. What people say and what people actually mean are two vastly different things. To differentiate these concepts, Dr. Beer gave our industry professionals tips based in psychology that will allow them to better understand exactly what is going on in the head of your sales prospects, employees, or peers. Attendees were quizzed on their emotional intelligence and given insight on the meaningful and ambiguous social signals that successful salespeople use to accurately read clients based solely on their mannerisms and facial expressions.

"The educational sessions were as well put together as they were brilliant," raves first-time attendee Rich Perea of Cheers! Tours and Events in Lubbock, Texas. "Being given the opportunity to ask pertinent questions in real time and receive real-time answers and advice was fantastic. The encouragement I received from other peer operators was worth its weight in gold for me because it reinforced why I was there and strengthened my passion for the business. I truly felt like I belonged and I was exactly where I needed to be."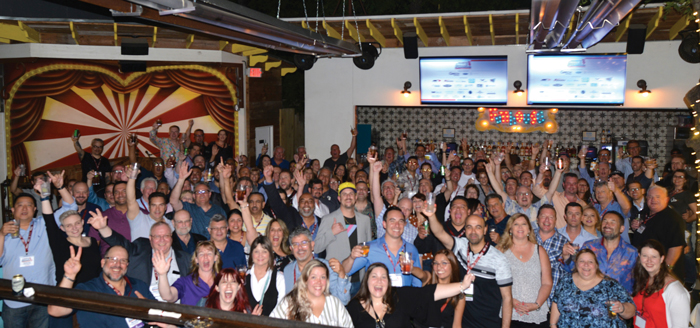 After our first day of education came to a close, our attendees headed to Austin's Rainey Street—a neighborhood where small homes have all been converted into bars and eateries—for an evening that can only be described as UnBARlievable. In fact, the circus-themed UnBARlievable was our host property for the nighttime networking event, which also offered mountains of brisket, ribs, chicken, sausage, and sides from the legendary Stubb's BBQ. Special thanks to CTA Worldwide, Nikko's Worldwide, and AJL International for providing Grech buses to the venue.

"Once again, the CD team dotted their i's and crossed their t's to make sure everyone was getting 100-percent satisfaction from the retreat. The pre-planning was outstanding, as it sure seemed everything was perfect during our time in Austin. Like every other CD Executive Retreat, this again was a home run," says Ron Stein of Exclusive Sedan Service in Van Nuys, Calif.
"As first-time attendees, we did not know what to expect ... but we were so impressed with our experience! We learned more than we could have hoped to learn. We met so many people who were very willing to share their experiences and make us feel very comfortable." – Kathy ­Greenbury of RoadRunneR Shuttle & Charter
Thank you again to our generous sponsors!
Platinum
Grech Motors
Ford-Lincoln Limousine and Livery Vehicles
Gold
ABC Companies
Alternative Claims Management
Book.limo
Chosen Payments
Complete Fleet Livery Sales
Create-A-Card
Dedicated Funding
First Class Customs
Lancer Insurance
Livery Coach
MCI
Samsara
Affiliate
Black Tie Transportation Worldwide
EcoStyle Chauffeured Transportation
Exclusive Sedan Service
Gateway Global
LaCosta Limousine
Icona Global
North Point Transportation Group
Overland Chauffeured Services
Premier Transportation Worldwide
Prestige Worldwide Transportation
Signature Livery New Orleans
VIP Global
Our second day of education was devoted to the hot-button topic of mergers and acquisitions. An all-star panel with recent experience in M&A shared their expertise in a pair of sessions spearheaded by business consultant Andi Gray of Strategy Leaders and deftly moderated by Sharenow. In Part #1: Getting Prepared for the Deal, George Jacobs of Windy City Limousine & Bus and Michael Basso of Leros/Royal Coachman recalled their challenges and successes with M&A, which gave operators real-world examples of the complete process. And frankly, some of their stories had to be heard to be believed.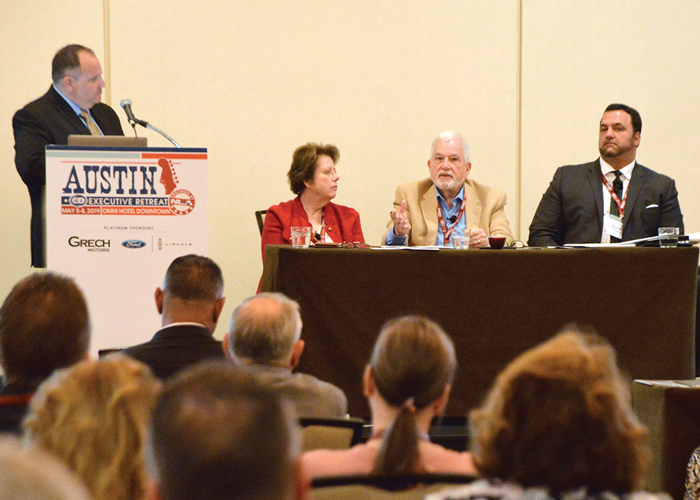 In Part #2: The Nuts & Bolts of Making It Happen, we welcomed legal experts Drew Morris of Nachmias Morris & Alt and Marlene Bartolo of the Bartolo Law Group for a deep dive into valuating your business and the most common obstacles many face during a buy-out. To put it mildly, the buyout process can be plagued by any number of legal hurdles. For example, did you know that in some states a verbal agreement is as binding as a signed contract? This sharp-as-a-tack discussion gave attendees useful insight to avoid getting stuck in a bad deal.

"I loved the second day of education as far as what I could take back to immediately apply to my business," says Maria Priestly of Empress Elite Limousine in Kennesaw, Ga. "This was my first retreat, and now I can testify that the quality of the event was first class."


FYI:

Videos
of the
sessions
and an extensive
photo gallery
are now available at
CDmediavault.com
Then on Tuesday afternoon, we offered up our first Bonus Roundtable Session—Making Your Expenses Work for You—in which our attendees shared a wide array of tips and resources that they use to make their existing rewards and perks save them cash. The packed house featured lively and loose conversation among fellow industry insiders from markets all over the world.
The Executive Retreat is always a great opportunity to spend quality time with industry friends old and new. It's an intimate experience with great parties and focused content on leadership issues. After Austin, I came back to my office with new insights and motivation to improve." – Colin Devine of Devine's WW Chauffeured Services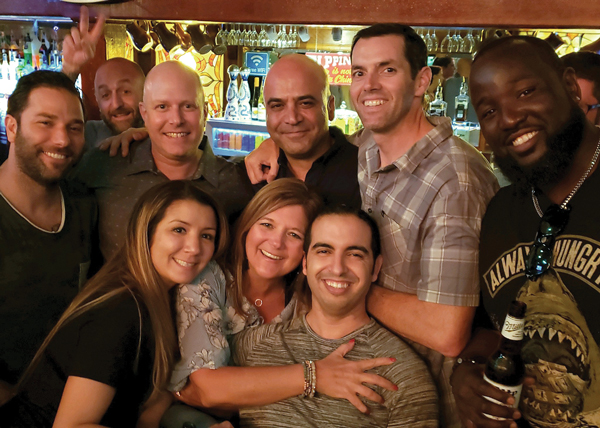 "I loved the roundtable and CD trying new ideas to help companies learn from each other!" praised Chad Casey of Casey Corporate Transportation in Atlanta, Ga.

Despite the imposing storm clouds that covered much of Texas on Wednesday morning, our attendees took part in a tour of Austin that gave our attendees a firsthand look of the city's famed weirdness. Thanks to transportation providers CTA Worldwide and AJL International, as well as Elegant Limousine & Charter who provided breakfast tacos and beverages, guests got to see incredible landmarks like the State Capitol building, the Governor's Mansion, and Texas State History Museum, as well as ATX hotspots like Rainey Street, Willie Nelson Blvd., and the iconic music venue Austin City Limits. Our tour concluded at The Picnic, a nationally recognized food truck bonanza that offers everything from basic tacos to imaginative takes on international cuisine.
"CD retreats are always exceptional ....and this one did not disappoint. Just like in our business, the difference is in the details and CD handles the details well." – Gary LeCamu of Diamond Chauffeured Transportation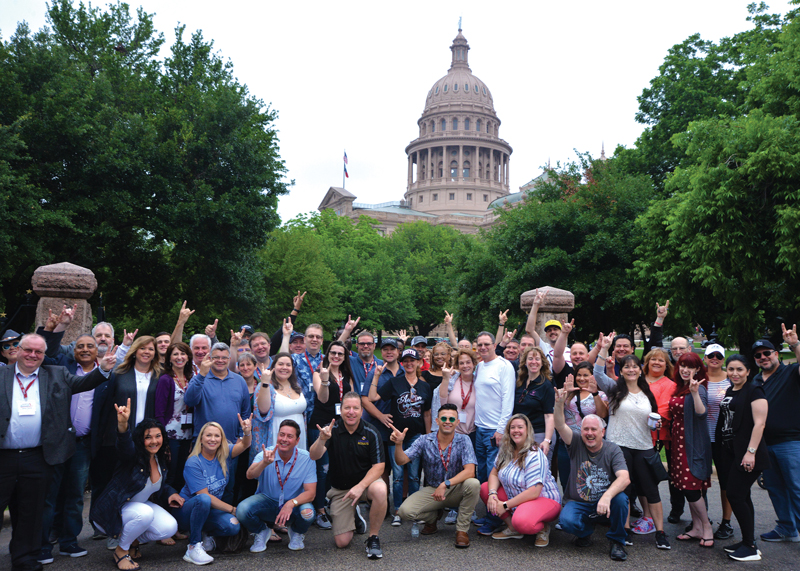 "The CD Executive Retreat is always a great time. It's a smaller, more relaxed event than the big shows, which provides you with a lot more quality time with other operators," says John Oulton of Richmond Limousine in Richmond, Va.

If you missed out on this year's retreat, don't fret. Start planning ahead for next year when the CD Executive Retreat returns to Music City, U.S.A.—Nashville, Tenn.—from June 14-16, 2020. In the meantime, videos of the sessions and an extensive photo gallery are now available at CDmediavault.com.

"This was one of the best, if not the best, retreat or any other small industry gathering I have ever attended in the past 20 years. It had the perfect mix of work and relaxation—absolutely a great organized event. I give five stars to the Chauffeur Driven team," says NLA Board Member Erich Reindl of Avanti Transportation.   [CD0619]