By Matt Daus
In September 2019, California passed Assembly Bill 5 (AB5), a new law that makes it much more difficult for companies—especially those in the gig economy—to claim workers in the state are independent contractors (ICs) instead of employees. This new legislation, which went into effect January 1, 2020, strengthens the three-part ABC test to determine worker classification: (A) are free from control by the putative employer; (B) are doing work that is outside the usual course of business of the putative employer; and (C) are engaged in an independently-established business. If a company fails to establish even one of these three factors, then the worker will be considered an employee. Twenty-six states already use some version of the ABC test in their unemployment laws.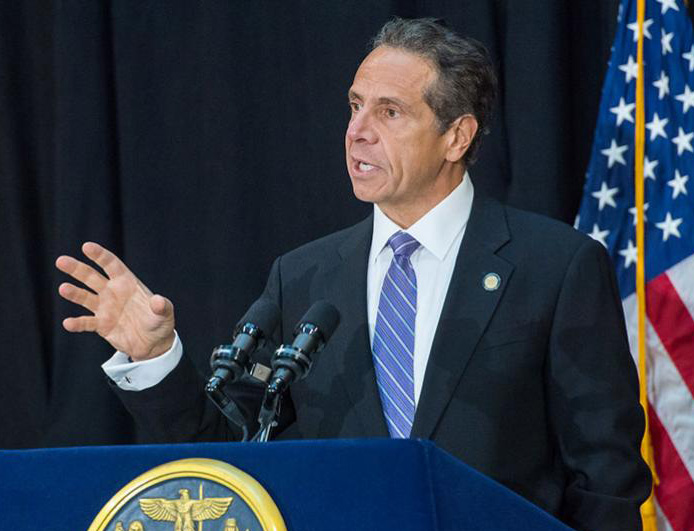 New York Governor Andrew Cuomo
Impact on California Businesses
There are numerous exemptions in AB5 for certain B2B contracts, joint employer arrangements, and professions and businesses; however, it is expected to apply to all TNC and delivery service drivers, as well as drivers in the taxi, limousine, and non-emergency medical transport sectors with some possible exceptions.
Before Uber's public offering, the company disclosed in its SEC filings that its business would be "adversely affected if drivers were classified as employees instead of ICs" and that "any such reclassification would require us to fundamentally change our business model, and consequently have an adverse effect on our business and financial condition."
The Fight for Exemptions in California
Since before AB5 was passed, companies that rely on ICs have been lobbying to find a way out of reclassifying their workforce. Uber and Lyft, along with food delivery services DoorDash, pledged to spend $110M to fight the legislation. After California Governor Gavin Newsom signed AB5 into law, the group launched the "Protect App-Based Drivers & Services" campaign to put a referendum on California's 2020 ballot, asking voters to exempt app-based rideshare and delivery services. If the group collects the 623,212 valid signatures required to qualify the measure, it would appear on the November 2020 general election ballot.
The Greater California Livery Association (GCLA) supported the bill, noting that the law's potential impact on TNCs in California "could really impact our industry for the better."
So, What About New York?
The California law has no direct effect on workers in other states, but it may trigger an avalanche across the U.S., with the next rocks falling on the East Coast. This year, Governor Andrew Cuomo and state legislative leaders have declared that addressing worker classification in the gig economy will be a priority.
In Governor Cuomo's 2020 State of the State address, he vowed to extend employee protections and rights to workers in the gig economy as part of his "economic justice crusade." In his speech, the Cuomo called out drivers specifically as a group that is being exploited by unnamed large corporations and called the practice of classifying workers as ICs "exploitive, abusive," a "scam," and "fraud," declaring that "it must stop and it has to stop here and now!" While Cuomo has not explicitly said that he plans sweeping AB5-like legislation, his remarks hint at reclassifying more workers as employees for the purposes of wage laws, unemployment, and disability laws.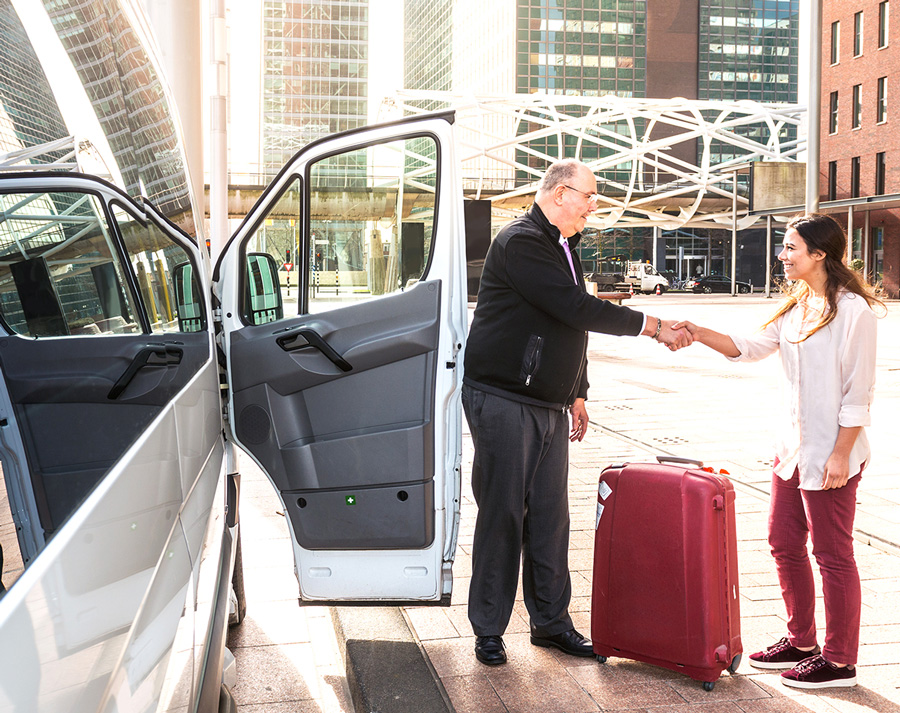 The New York State Legislature has also named it a priority. In late 2019, both legislative houses held hearings on worker classification and the gig economy. In October 2019, the state Senate's Standing Committee on Internet and Technology held a public hearing to identify the needs of workers and employers operating outside the traditional employee-employer dynamic to determine possible legislative avenues, including the Dependent Worker Act (S6538/A8343). In October, the bill's sponsors, State Senator Diane Savino and Assemblyperson Marcos Crespo publicly stated that they would "probably move in a different direction" upon their return to Albany in January. Savino added that they are trying to come up with a "more workable ABC model" that includes collective bargaining, calling legislation that fails to include collective bargaining "an absolute nonstarter."
In December 2019, the state Assembly's Standing Committee on Labor held a public hearing to examine legislative proposals, including proposals to adopt an ABC test in New York (S6699/A8721) that aim to extend labor rights and protections to workers in the gig economy and the feasibility of extending such rights and protections to a diverse workforce.
The New York ABC test bill (S6699/A8721), introduced by State Senator Robert Jackson and Assemblyperson Deborah Glick in late 2019, would amend the labor law and the workers' compensation law. According to the sponsors, the bill is intended "to reclassify more workers as employees rather than ICs in order for them to receive benefits such as healthcare and retirement." Uber, Lyft, and Amazon are specifically named as large corporations that benefit from being able to classify their workers as ICs. Currently, there are no exemptions or carve-outs for anyone in the bill.
"Since before AB5 was passed, companies that rely on ICs have been lobbying to find a way out of reclassifying their workforce. Uber and Lyft, along with food delivery services DoorDash, pledged to spend $110M to fight the legislation."
Who Wants What?
Various transportation industry stakeholders testified and provided written statements for the state legislative hearings, including Uber, the Independent Drivers Guild (IDG), the New York Taxi Workers Alliance (NYTWA), Livery Base Owners, and the Livery Round Table.
As expected, Uber is vehemently opposed to these efforts, which it sees as a threat to its business and margins. The company and others are advocating for a "third way" to classify gig economy workers that maintains flexibility and expands worker protections, working conditions, and benefits. In written testimony submitted to the New York State Senate, Uber said current U.S. labor law restricts its ability to provide any benefits to drivers without it being used against them in the context of worker classification. Uber also argued that the platform economy operates differently in NYC than it does in less-populated areas of the state, and cautions against a one-size-fits-all approach, noting that Uber drivers in NYC are already protected by a local law that guarantees minimum earnings.
The IDG wants collective bargaining rights for ride-hail drivers and is calling on New York State to pass legislation giving ride-hail drivers the right to unionize with collective and sectoral bargaining agreements. The group opposes classifying drivers as employees through AB5-like legislation because it would give them some employment rights but not, importantly, the group believes, the right to form a union. The IDG also believes that designating drivers in NYC as employees would put those drivers' minimum earnings in jeopardy.
The Livery Round Table and the Livery Base Owners are against applying the ABC test to livery bases and further oppose "dependent worker" classification for livery drivers. Both groups essentially argue that the livery business model is incongruous with classifying drivers as employees because livery bases do not pay drivers— instead, the drivers pay to receive dispatch calls from the bases or licensed businesses—and drivers decide when and where to work. The livery groups are asking for a carve-out from any worker classification law for livery bases.
Based on the legislation and litigation in California, and the anticipated fast-tracking of the New York State legislative proposals, 2020 is shaping up to be a year in which the "disrupters" in the gig economy face significant disruption of their business models. As we enter this new decade, the battle is now shaping up within the labor rights community as to whether unions will resurface in the for-hire transportation sector, or whether some new labor model might prevail – something in between full employment and pure independent contractors (with some benefits, but no unionization or right to control working hours). The battle is just beginning and the repercussions will change the landscape of the industry for decades to come. [CD0320]
---
Matt Daus is a partner with the law firm Windels Marx, president of IATR, and a leading authority on ridesharing apps. He can be reached at mdaus@windelsmarx.com.