By Bill Faeth

We're all in fear of the coronavirus (COVID-19): That's our frustrating new reality. Unfortunately, within just a few short weeks, the economy has been turned upside down. It's definitely a tough time in our world for many industries, but all travel and hospitality industries were among the first to bear the brunt of the impact.

However real the panic, there are some things that you can do to combat this and build both your brand and trust within your local community so that when business and/or leisure travels begin to increase again, you're the company your community thinks of. And you can start this today.

Here's what I recommend that you should be doing, and I would get this into action quickly.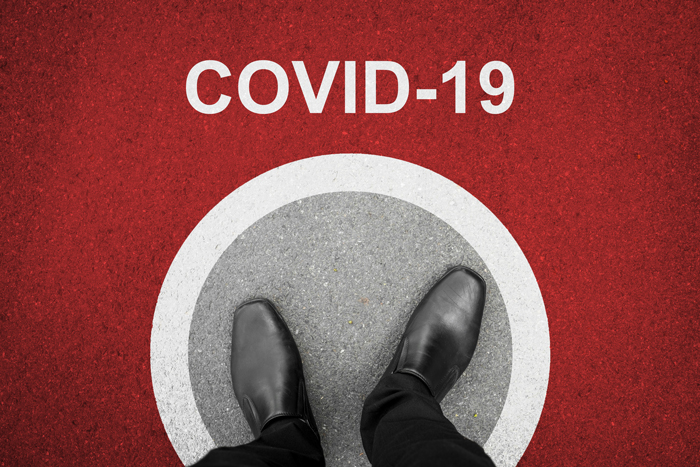 First, write down the four or five things that you are presently doing that you did not do in the past to combat the coronavirus—or what processes you have stepped up in light of this outbreak—and create a safe environment for each one of your passengers. Once written, review it with your detail team and executive staff not only for completeness but for implementation. I would be very specific when describing what are you doing after every single pickup and drop off. Instead of simply saying you're wiping down the interior, I strongly recommend listing out all of the spaces you are sanitizing, such as headrests, armrests, seat belts, doors, and handles, as well as the steering wheel and any controls in the driver's cabin. According to the Center for Disease Control (CDC), the virus is spread through touching infected surfaces and then touching your face or nose. Include approved methods to combat coronavirus that are relevant to your business.

If you are not allowing your chauffeurs to shake hands with clients, let them know this is a new procedure put in place for the client's safety. Additionally, if you are having your chauffeurs wear gloves (preferably non-latex gloves to avoid any reaction for those with latex allergies), white chauffeur gloves, or a combination of the two, inform them of this as well. Remember, those chauffeur gloves must be washed frequently.

Let your local community know if you're refraining from going into large crowds wherever possible and, if you're supplying hand sanitizer, that your chauffeurs are required to wash and sanitize their hands in between every trip. You know the measures you are taking and you should communicate all of them in detail.

Second, compose an email succinctly explaining of all of the steps you've detailed above and send it to your entire customer base. Highlight the safety precautions you are taking on organic social media posts and make it visible on your blogs, should you have one.

And most importantly, the last thing to do is to turn this list into a video. I highly recommend that you take the things that you've implemented in efforts to combat the coronavirus, and you show your customers a visual to reassure them. Actually showing the steps your detailers and chauffeurs are taking will be a powerful impact for your customers—and will go a long way in reassuring them that you are on top of the process. And no, you do not need a large production company or to spend thousands of dollars on this. You can use a DJI Osmo 4K, the pocket camcorder that Chris from Limo University has been seen walking around with at shows.

Whether you buy a camera on Amazon for around $350 or you use your iPhone, what's critical is that you or a team member record your detailers cleaning the cars in a similar fashion to what I've recommended on what EmpireCLS recently put out. But I want you to literally document the steps that you're taking beyond just wiping down the car or down the door handles: Tell clients what chemical disinfectants you're using and how often you're doing it.

Position this for the safety of the customer and reassure them that they are safer using you than mass transportation: You are safer than using buses. You are safer than using Uber. You are safer than using taxis. You are safer than using a subway. This may not immediately impact reservations because people are afraid and are limiting travel, but you'll be building their confidence in your brand so that when their fear subsides, they book with you.

Now once you have that video done, and you've documented that process, go to fiverr.com and expedite the editing process. Send them your video (I suggest it be 45-60 seconds) and pay for it to be expedited, which will run around $50. David Seelinger of EmpireCLS has also produced a video that other operators can use to send to their clients to demonstrate how they thoroughly clean their car. It is available on the NLA website at limo.org.

Lastly, turn this edited video into a Facebook Ad with a $2/day budget for those in tier-two cities and $3 or $4 a day for tier-one cities like Boston, New York, and Miami. Geotarget the city you live in and/or run your business. I would only target people who are over the age of 18, and I would make sure that you have your logo inside the video. Let this ad run for 30 or 60 days. When people are ready to book their weddings and events again, your brand is top of mind.

And as always if you have any questions at all, if you need any help, I'm here for you. Just reach out to me at bill@limogrowth.com.    [CD0320]
---
Bill Faeth is the founder of Limo University. He can be reached at bill@limogrowth.com.