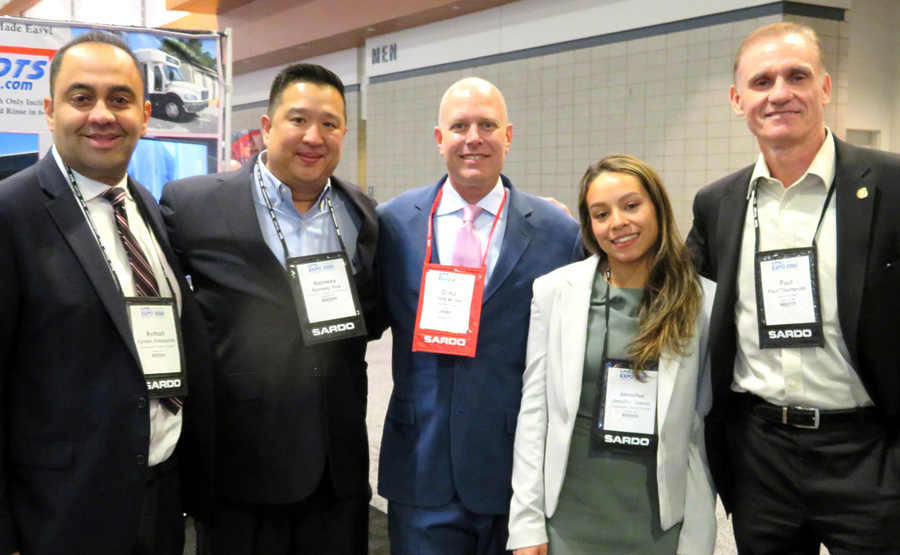 L to R: Ayman Abusamak of Ambassador Global Chauffeur, Kenway Hua of Soteria Transportation Group, CD Publisher Chris Weiss, Jennifer Juarez of Ambassador Global Chauffeur, and Paul Thompson of Santa Fe Valet/Accent NM
Nearly 2,000 members of the bus and motorcoach industry—representing a 14 percent increase over last year's attendance—flocked to Nashville from January 19-23 for United Motorcoach Association (UMA) Motorcoach EXPO 2020, including CD Publisher Chris Weiss, Business Development Manager Jeff Rafkin, and tons of familiar faces from the luxury side of chauffeured ground transportation.
Location is everything, and Nashville, with its incredible live music and dancing, was on the association's radar for many years. Instead of competing with all that Nashville has to offer, UMA decided to infuse their events with the legendary sounds of Music City.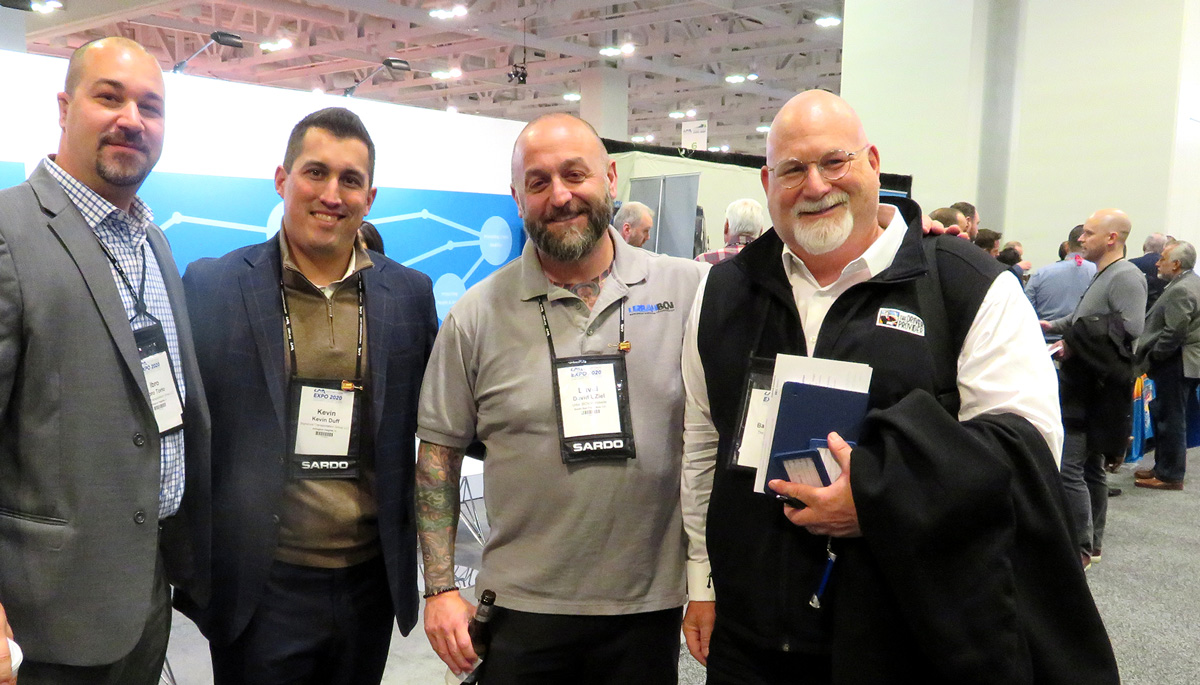 L to R: Ibro Torlo and Kevin Duff of Signature Transportation Group, David Uziel of UrbanBCN Worldwide, and Barry Gross of The Driver Provider
The event continued the association's tradition of bringing industry members up to date on regulatory and legislative developments as well as new trends in business practices, products, and services. A heavy emphasis was placed on BUSREGS-21 (H.R. 5462), a bill introduced by Rep. Scott Perry, (R-Pa.), which directs the Secretary of Transportation to take multiple actions addressing issues affecting motorcoach and school bus operators. Much of the bill is designed to reform the Federal Motor Carrier Safety Administration (FMCSA) and how it interacts with the bus and motorcoach industry, beginning with amending the agency's mission statement. The bill's new language adds "while fostering new and expanding passenger service through industry collaboration, encouraging new entrant applicants by expediting operating authorizations, and identifying passenger carrier drivers as a profession."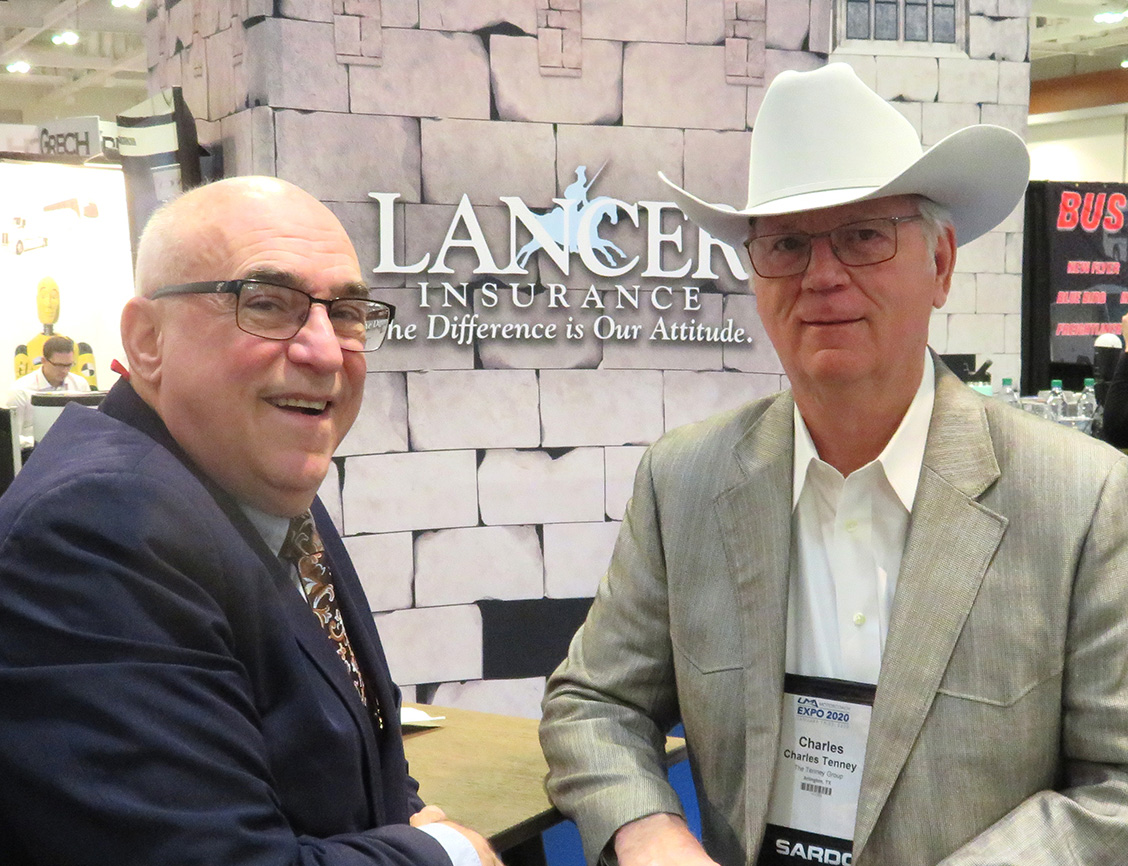 Bob Crescenzo of Lancer Insurance (left) and Charles Tenney of The Tenney Group
Additionally, education sessions explored the big picture of business ownership, sustainability, and succession, which framed many of the education topics.
"We're in a period in the industry that in its evolution, a lot of first-, second- and third-generation owners are deciding they have an asset to sell instead of expecting to hand the company to a new generation," said former UMA President and CEO Stacy Tetschner.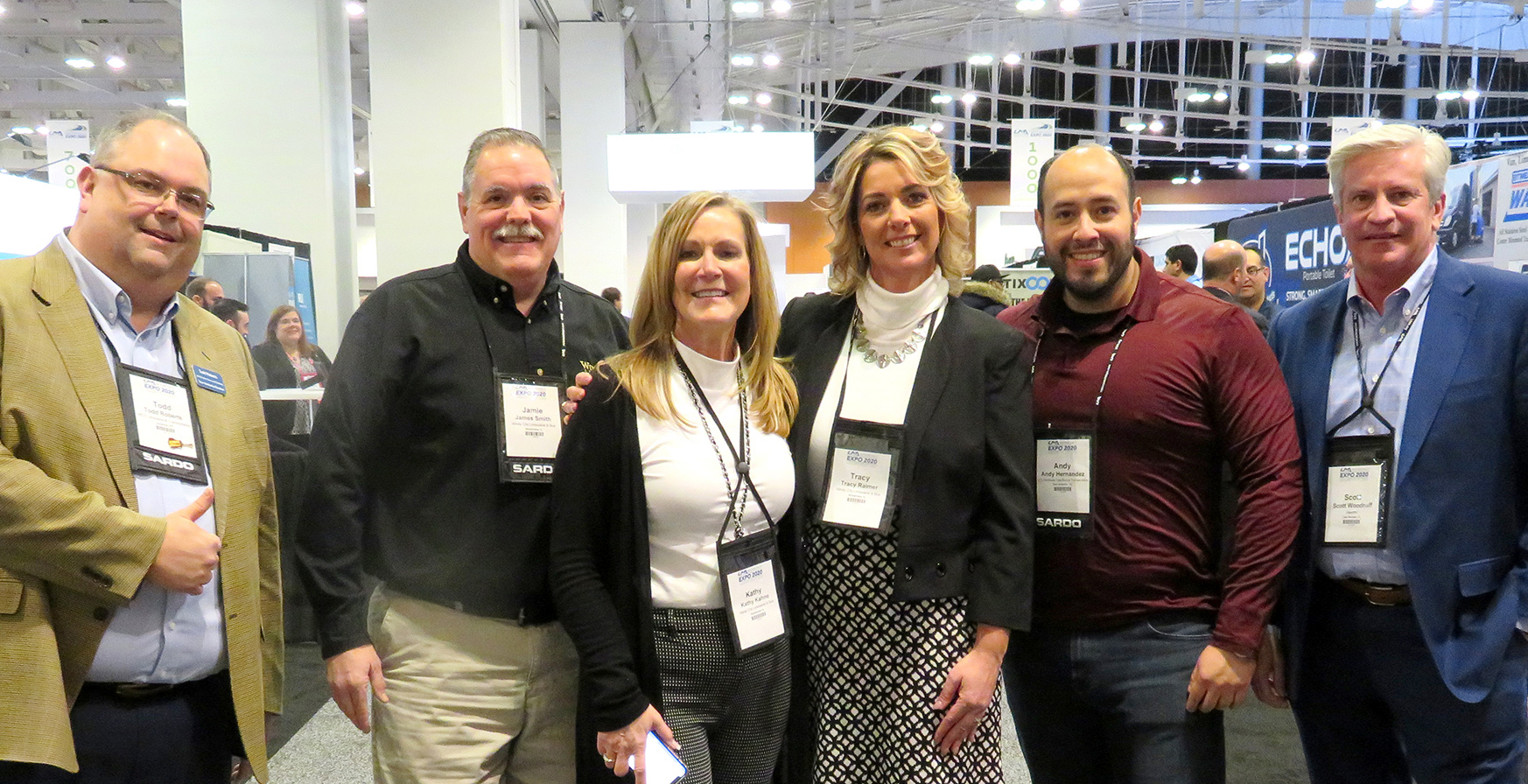 Todd Roberts of JACO Limousines & Transportation; Jamie Smith, Kathy Kahne, and Tracy Raimer of Windy City Limousine & Bus; Andy Hernandez of CTA Worldwide; and Scott Woodruff of Majestic Limo & Coach
Education also came from a variety of individuals who are familiar to attendees of Chauffeur Driven Shows, including longtime presenters and frequent CD magazine contributors Andi Gray of Strategy Leaders, Bob Crescenzo of Lancer Insurance, and Consultant Ken Lucci of Driving Your Income.
A prevailing theme throughout all corners of the event was sustainability—whether it was educational sessions, electric buses debuting on the show floor, or its awards ceremony. Many association leaders called on the industry to accelerate efforts to market the motorcoach as an existing solution to congestion and pollution problems. ABC displayed the developmental edition of a battery-electric motorcoach, while Temsa showed a battery-electric model, both of which should be available in the near future. MCI said it plans to start selling battery-electrics, too, which were being road-tested at the time of the event. BYD, a pioneering manufacturer of electric buses, showed off three of its current models, including two double-deckers.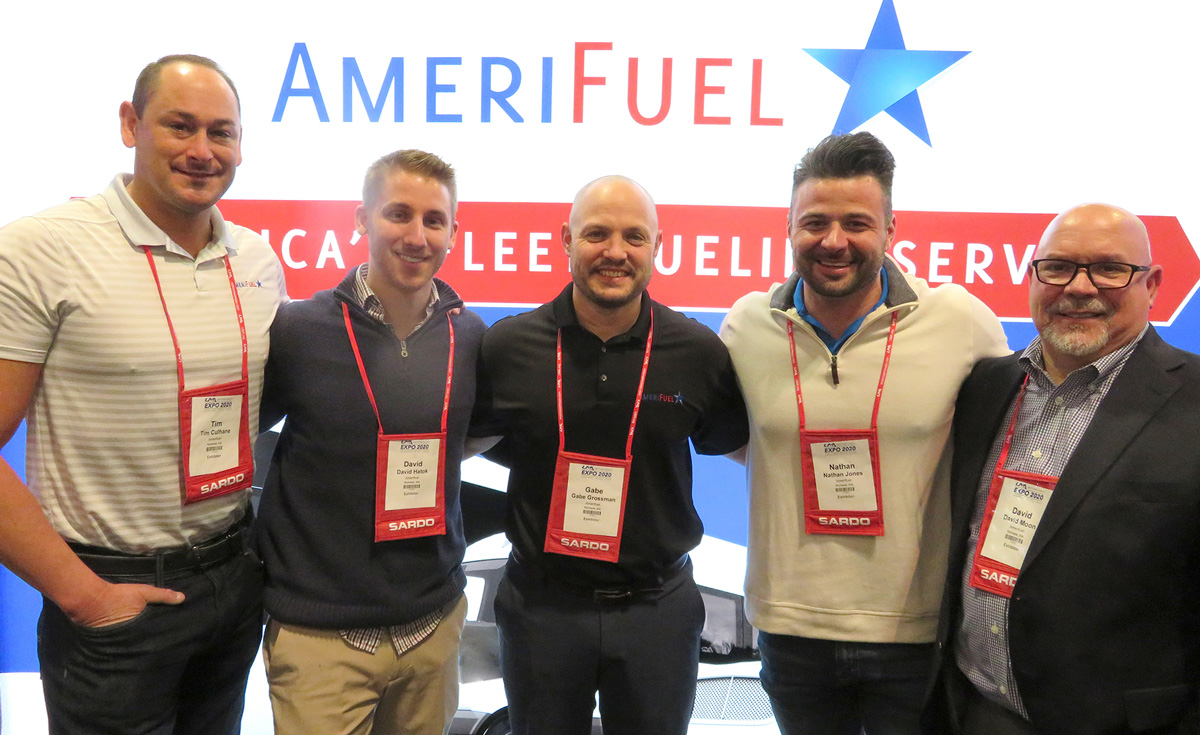 Tim Culhane, David Hatok, Gabe Grossman, Nathan Jones, and David Moon of AmeriFuel
The EXPO is an annual opportunity to "celebrate people who are doing really well," said Tetschner. "If we're here to grow a bigger, better, smarter industry, this is where we come together on the issues everyone is invested in."
Just weeks after the event, however, UMA announced that Tetschner would be stepping down as president and CEO, effective March 6, to become the president and CEO of the American Traffic Safety Services Association. Serving as Interim President and CEO is Larry Killingsworth, an industry veteran who has extensive success working with motorcoach operators and manufacturers in the U.S. and Canada for more than 15 years. Under direction of the UMA Executive Committee, he is leading the search for a permanent president and CEO, which is expected to take six to nine months.
"Stacy's leadership has enhanced the programs, benefits, and offerings that UMA brings to its membership and the industry as a whole. He has helped move UMA forward and we wish him the best in his new role," said UMA Board Chairman Jeff Polzien.
Visit motorcoachexpo.com or uma.org for more information.   [CD0320]