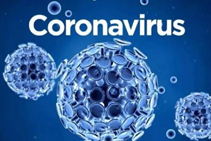 Action Plans for Managing Your Business and Life in a Coronavirus Economy
Turn. It. Off.
Ugh, turn off the talking heads! Now is not the time to debate politics or point fingers—like much of the cable and online media are doing—but to inform and reassure its anxious viewers and readers. There's plenty of time for a post-mortem on how officials handled or bungled this crisis. Heck, this applies to negativity on social media, too. A better alternative is to only rely on trusted sources, such as industry associations, government websites (local and national), or even set up specific Google alerts on your phone so it filters out as much of the nonsense as possible. Any information CD shares is about your business and only from vetted sources.
Official Resources
NLA: limo.org/page/COVID-19
United Motorcoach Association: uma.org/covid19
American Bus Association: bit.ly/33uXqZo
Global Business Travel Association: gbta.org
The Transportation Alliance: thetransportationalliance.org
Small Business Administration: disasterloan.sba.gov/ela
Centers for Disease Control and Prevention: cdc.gov/coronavirus/2019-ncov
World Health Organization: who.int
Use Social Media Cautiously
Facebook and other social media sites can help you get through with a little levity, but beware of erroneous information being spread regarding COVID-19. There's nothing wrong with laughing at the hundreds of toilet paper memes that have circulated, but be especially wary of well-meaning friends sharing treatments, recipes for homemade sanitizers, or anything COVID-19 related. Even political information can be woefully wrong or a terrible scam, so think twice before believing, clicking, and sharing. These posts can be clever and appear to be from legit sources, but do your due diligence now, in the future, always.
Get Creative!
There's no shame in promoting your ramped-up efforts to clean your vehicles—as long as you are using approved cleaners and sanitizing products. Don't assume; check the list on the EPA's website here: bit.ly/2QtFSHG. Communicate that with your current and future clients via email, on your website, and on social media.
Many states have restricted restaurants to pick up or delivery only, although many local establishments don't have delivery services available. Check with your area restaurants to see if they could use your services. Those that already deliver might need help, too.
Offer an errand service to customers and their families. Many customers have older relatives or those with underlying illnesses who have been asked to self-quarantine. Picking up some essentials for them such as groceries or household products (toilet paper if you can find it!) can free up stressed care-givers for other tasks and possibly get there faster than Amazon.
Healthcare workers are putting in extra shifts in already-stressed medical facilities. Partner with a local hospital or medical office to offer late-night or end-of-shift transportation home for exhausted professionals. Sell it as a safer option than them driving while drowsy. But don't forget to pay special attention to cleaning your vehicle before and after.
As passengers are asked to avoid other transportation options, such as flights or trains, they still need travel, for example, to distant relatives. Offer longer-distance transportation for a special rate. They can multitask or just enjoy the ride in your clean vehicle.
Clean, Happy Offices
A lot has been mentioned about cleaning vehicles and washing hands, but have you deep cleaned your workspace? Start with approved cleaners and make this a regular practice. More advice from the CDC here: bit.ly/33okDfG
Industry Associations Are Up to the Challenges
The unity is strong! Advice has been shared from everyone from NLA President Robert Alexander of RMA Worldwide and Scott Solombrino of the Global Business Travel Association to the numerous reps of the United Motorcoach Association, American Bus Association, The Transportation Alliance, and every state and local association. As they continue to fight for us in Washington, here are some immediate takeaways. Be sure to visit their websites often for up-to-date information.
Operations
Have a 90-day plan for your business (and each office, if applicable), and assess plans for the next phases, including for when business starts again.
Stay in front of your customers and let them know that you are there for them when they are ready to travel now and in the future. Reach out to them personally via phone. Keep communications short and sweet, but always helpful, positive, and empathic. Also, don't disappear from social media.
Surround yourself with as many bright people as possible, staff and industry. You're not alone.
Communicate with your team and involve them in the solutions as they will have different perspectives that you aren't thinking about. They're passionate about keeping the business going, too.
Advocacy
The upside to the ugly statistics is that it commands attention AND action from Washington officials.
National associations from business travel writ large are working together to make sure that Washington takes notice.
You can help: DO NOT BE PASSIVE! Call and contact your federal and state representatives. We all need to do this!
Find your Senator here: bit.ly/2WnyaCA
Find your Congressperson here: bit.ly/3b5l8xE
Operate motorcoaches? ABA has a sample letter here: bit.ly/38Z7OcS, UMA Members: p2a.co/eTZTLRM
Finances
Good news: The majority of banks are well capitalized and with the support of the federal government, money should be available quickly to businesses. Rates are super low, thanks to the Fed Bank's rate cut.
Turn off ACH payments to control your cash flow.
Lenders want to work with you, so communicate, communicate, communicate ASAP. Do NOT put off the pain of making that call! Note that requesting deferrals could limit your ability to access lines of capital for up to 12 months, so discuss all other liquidity avenues in order to effectively weigh your options. Now is the time to discuss lines of credit before income statement represents sharp drops.
Get emergency lines of credit from the Small Business Administration. Find out how here: disasterloan.sba.gov/ela
Vehicles
Insurers representing this industry are offering options for operators. The big shift is to park vehicles and remove plates: Make sure you are doing this properly! Talk with your insurance broker before moving forward with this, as well as state and local officials. Do NOT simply rely on suggestions from other operators. Starting with Lancer, all of the industry's insurers haver announced options for your policy.
As of press time, DOT audits were still happening, so don't be lax in your vehicle inspections if they are on the road.
Staff
Know the differences between layoffs and furloughs. Furloughs are temporary with the intention to bring team members back after an assessment of the situation after a specific period of time, whereas layoffs are more permanent. In both cases, employees can collect unemployment. Check with your state about the impact of reducing hours and how it affects filing for unemployment. Make sure you are following all COBRA paperwork guidelines if you offer benefits. At press time, states and the federal government were considering new unemployment rules to help workers and companies. We'll keep you posted.
Ideally, find ways to work with staff so that you don't lose your star players. They want to help.
Final Thoughts You and only you know your business best. Before doing anything, always consult with an accountant, lawyer, HR professional, or state/local agencies. We're listening, so keep sharing the great ideas with this strong community! [CD0320]
---
Did something newsworthy happen at your company? Share it with us!
We'll help you get the word out to our international audience about your new staff hire, addition to your fleet, acquisition or merger, move to a new location, or a recent award won by your company. We'll publish it on our website, social media, and in our weekly E-NEWS ON THE GO.

Email your press releases (photos highly encouraged) to: susan@chauffeurdriven.com.