Our industry is a lot of things, but one thing it's not is boring. We're a diverse lot with many talents, among them the gift of gab, and many of our peers are broadening their reach by publishing podcasts and videos on a host topics related to business and life.

Best of all, these channels are all accessible online for free—although watching, subscribing, and hitting that "like" button help them to grow.

This list isn't exhaustive, so let us know if we missed your favorite industry Youtuber or podcaster so that we can share with our readers.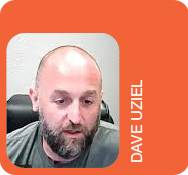 Okon Bros. (YouTube)
youtube.com/channel/UC4SOlpa8X33igJJzX94RJiA/featured
Run by brothers Michael and Eric Okon, president and COO of BLS, respectively, this channel features a wide spectrum of topics that range from serious business issues like dealing with COVID, the stagnation of the travel industry, and California's Prop 22 (youtube.com/watch?v=c-lyK1PwIWY) to lighthearted topics about Hollywood and healthy living. They offer a glimpse behind the curtain of their family life through the channel as well, including BLS CEO, Okon matriarch, and professional medium Phyllis Okon. You can even check out an interview with Limo University's Bill Faeth or our very own Publisher Chris Weiss. It's a great channel if you want to laugh while also taking in something interesting.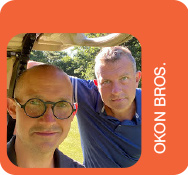 The Blind Spot (YouTube)
youtube.com/channel/UCQo5wZBj8VxCTVhYdbH80SQ/featured
"In a world full of mirrors, what aren't you seeing?" asks CEO Dave Uziel of UrbanBCN and host of The Blind Spot. Among the newer channels on the list, The Blind Spot features 13 episodes so far, many with familiar industry faces such as Robyn Goldenberg of Strategy Leaders, Mark Kini of Boston Chauffeur, and Robert Alexander of RMA Worldwide. We were especially captivated by the episode entitled "Difficult Topics, Important Conversations, and Listening," which was a frank talk at the height of the Black Lives Matter movement this summer on understanding each other and the racial boxes society puts us in. Uziel is all about asking those questions, furthering the dialogue, and sparking curiosity—with no punches pulled.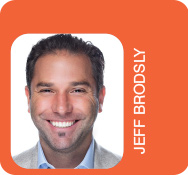 The Chosen Scoop (On Chosen Payments' website and Facebook page)
chosenpayments.com/chosen-scoop/
Chosen Payments is among our industry's biggest supporters, but did you know that the payment processing company also encompasses many industries such as jewelry, pet care, medical, automotive, and many others? The Chosen Scoop shines the spotlight on major players in those industries that the company works with for a deep dive of what's happening on the ground. So far, those the Chosen CEO has interviewed from our space include Brett Barenholtz of Above All Transportation/Boston Car Service and CD Publisher CD Weiss, although the other sessions are worth a listen.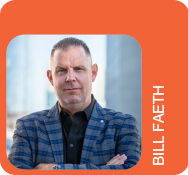 Bill Faeth's Monday Morning Huddle (iTunes)
We're pretty sure that Limo University's Bill Faeth needs no introduction at this point, because honestly, where isn't he posting? From his wildly popular Facebook group Limo Growth to his frequent video uploads in the National Limousine Association's No Operator Left Behind group (available to NLA members with 19 cars or fewer), Faeth is very generous with his time, knowledge, and thought-provoking dialogue. If you're looking for a quick pick-me-up or a much-needed kick in the pants that isn't necessarily industry-specific advice, stop by his Monday Morning Huddle podcast by searching for him on iTunes. Podcasts are short, sweet, and to the point.

[CD1020]