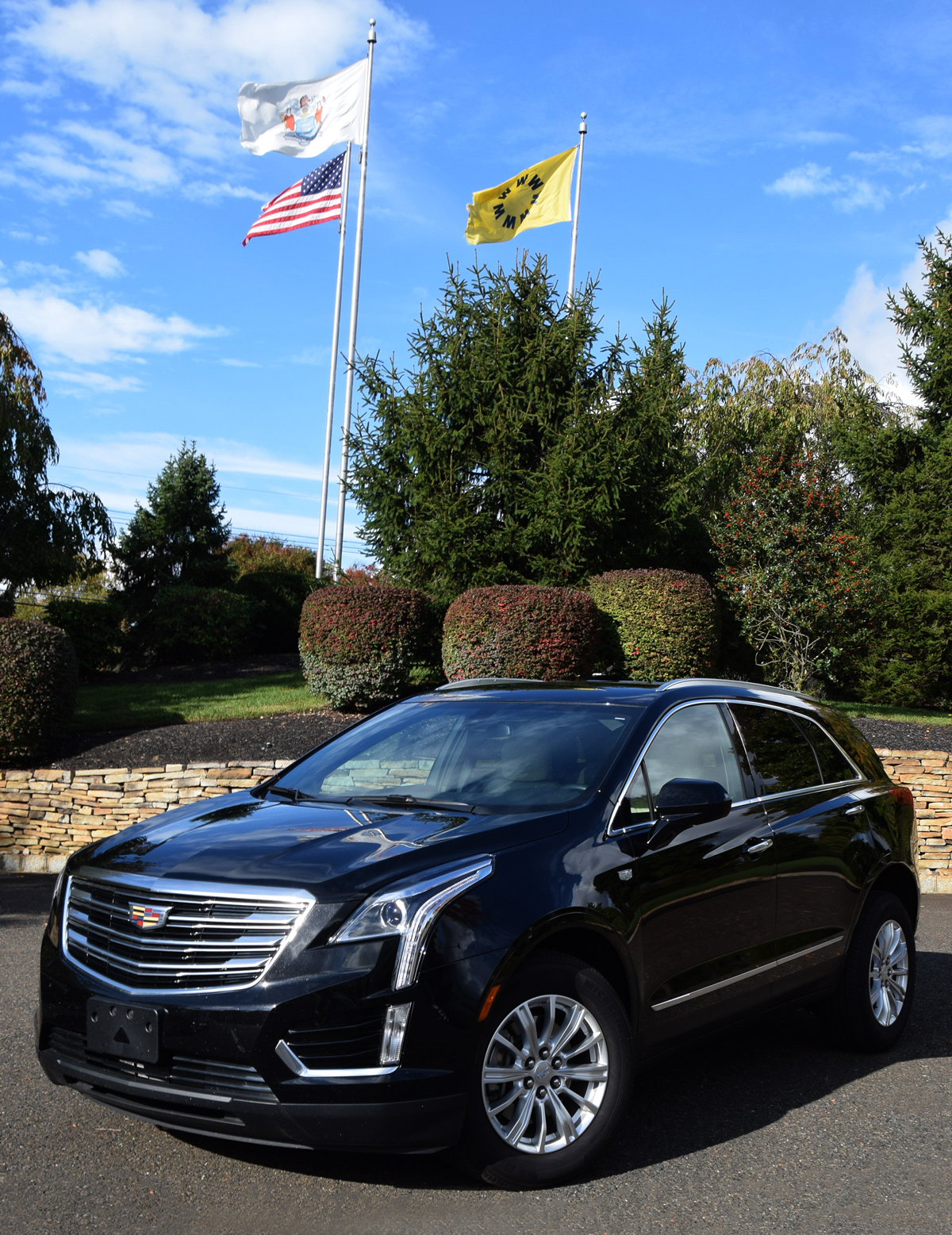 FIRST IMPRESSION: Hand-picked to be the successor to the XTS and CT6, this midsize SUV offers classic Cadillac styling and reliability with a more ­comfortable passenger seating position.

One of the most exciting aspects of operating a luxury ground transportation company is the anticipation of adding new metal to your fleet. If you're a veritable car geek like most of us here are, then you know exactly what we're talking about.

Among the latest industry trends—for chauffeured transportation and OEMs—is the shift away from sedans to SUVs of all sizes. We've been told for years that your clients prefer the closed sedan cabin so that they aren't disturbed by the elements when loading luggage, but what you generally gain with SUVs is additional interior space and a more upright sitting position. As we announced in the October issue, the Cadillac livery lineup now comprises all SUVs—as the XT5 joins the XT6 and the Escalade (it was also on the show floor at our CD/NLA Show in Vegas this past February). Unlike the larger XT6 and Escalade, the XT5 only has two rows of seating with rear seating for three—although two is probably more realistic with the armrest between them.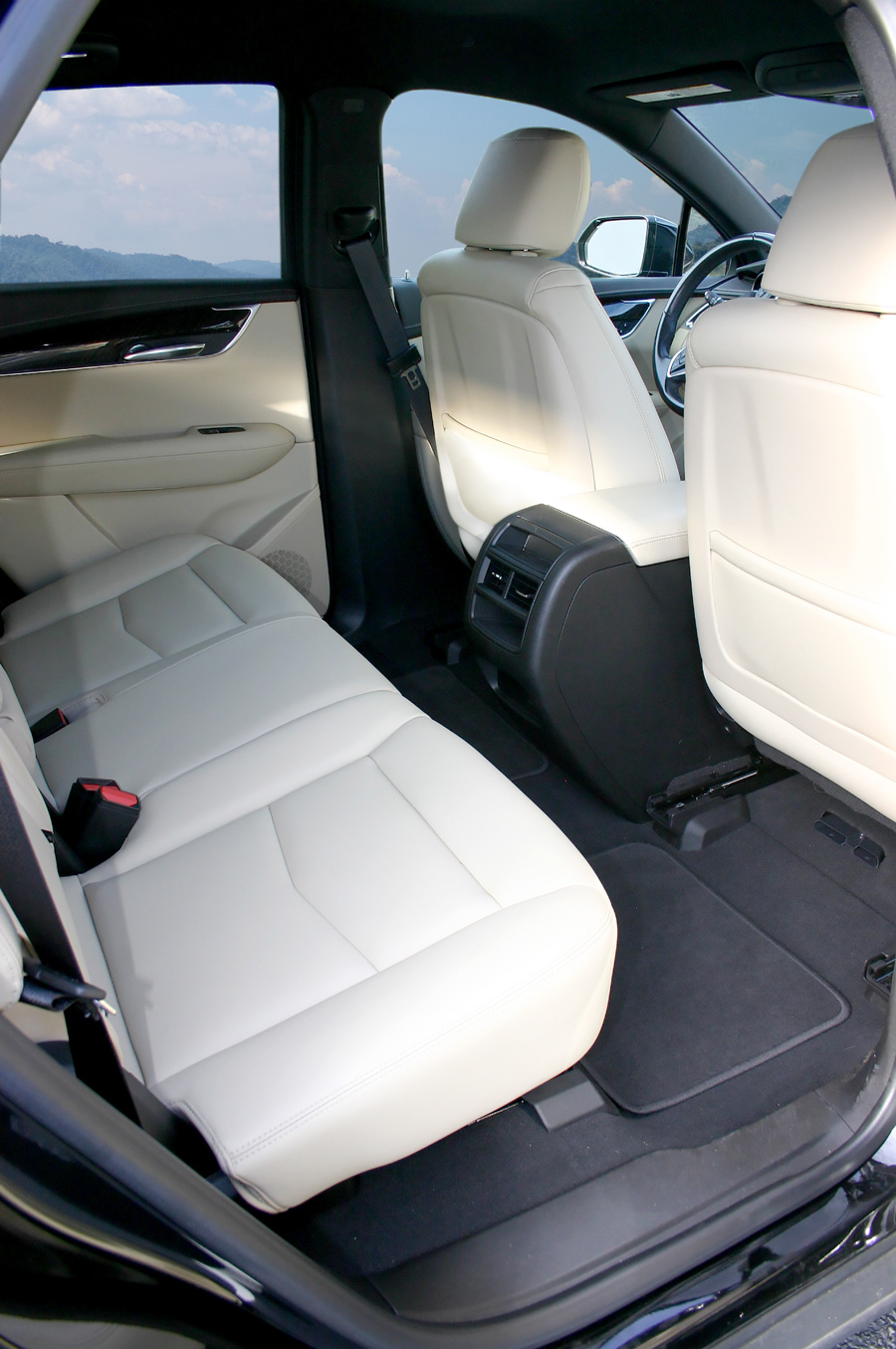 Since many OEMs have indicated that changes are already in the works this year, we were thrilled to get our hands on Cadillac's XT5, the smaller SUV in the lineup and the successor to the XTS and CT6. We tested the 2020 XT5 with the Luxury trim, so what you'll get in this base model is a solid and stable SUV that drives like a sedan—it shares a drivetrain with XTS and handles corners effortlessly—powered by a four-cylinder turbocharged inline-4 engine (237 HP), which we found to be ample and responsive without added passenger and cargo weight. However, MY21 XT5 with the Premium Luxury trim and the black/black ZR3 Livery Package has an available 3.6L V6 (310 HP) engine and comes with the Professional Vehicle Warranty of 3 years/150,000 miles, so it's probably worth the extra cost and a slight sacrifice in MPGs of 26 highway/19 city. (Note: If you do get your paws on the XT5 Luxury FWD, it comes with the standard 6-year/70,000-mile warranty.)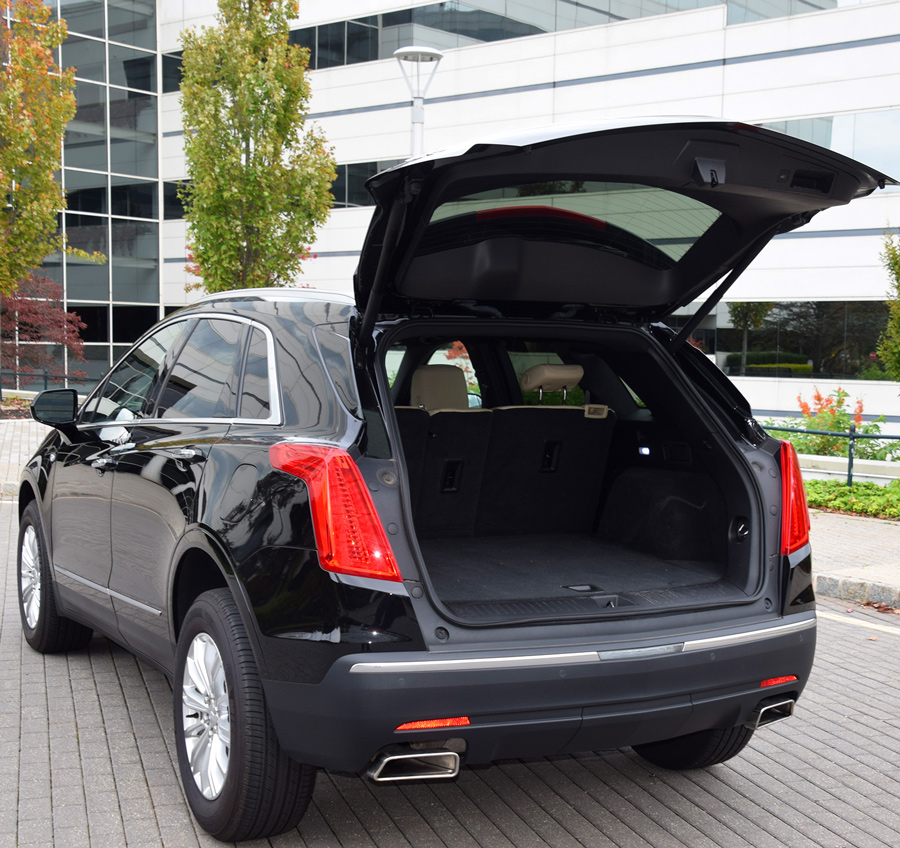 Whatever trim or model year you choose, you'll start with a generous list of standards, including Front and Rear Park Assist, a large HD backup camera within the attractive 8-inch display (but keep a microfiber cloth on hand for those noticeable fingerprints!), and 30.2 cubic feet of cargo space. You'll also get USB and auxiliary ports in the front and rear cabins. If you upgrade to the Premium Luxury trim, you'll add standard Lane Change with Side Blind Zone Alert, Lane Keep Assist, Rear Cross Traffic Alert, Wi-Fi hot spot capability, hands-free liftgate, and wireless phone charging (for NFC-compatible phones). Our testers really enjoyed the simplicity of the smart phone integration with the Cadillac user experience.


Cadillac XT5 Specs
TRIMS: Luxury, Premium Luxury
ENGINES: 2.0L turbocharged inline-4 (base); 3.6L V6 available with Premium Luxury trim
MPG: 28 (highway)/21(city)
HEADROOM (rear): 38.4"
LEGROOM (rear): 39"
CARGO AREA: 30.2 cu. ft.
PRICE: Starting in the low $40s
WARRANTY: Standard 6 years/70,000 miles for 2.0L I4 models; 3 years/150,000 miles for Luxury Premium with 3.6L V6
As for passenger comfort, the step up/down is likely going to be easier for most of your clients over sliding into or out of a sedan. Our testers found the rear seats to be firm and supportive with legroom clocking in at 39 inches. Headroom is ample for most average rear passengers; however, like the XTS, taller clients might find it little tight at 38.4 inches. You will no doubt love the 30.2 cubic feet of cargo space—try that with a sedan! But since we run our vehicles so hard and long during normal times, one of the most important factors our industry considers is reliability. Good news: The Cadillac XT5 has a 4.5 out of 5 reliability rating according to J.D. Power and Associates. And we already know that Cadillac is fully committed to chauffeured transportation—a partnership that hasn't wavered in decades—so you know its network of dealers will have you back on the road ASAP when you need service.
The price tag also won't set you back too terribly either since the Luxury trim starts in the low $40s with national fleet discounts; expect the mid-$40s for the Premium Luxury trim and upgraded 3.6L V6. MY21 is available now.
BOTTOM LINE:
If you're looking for an affordable, reliable, and capable smaller SUV, then this is a great option to add to your wish list. If you require more space and seating capacity, you have two additional SUV options with the XT6 and the Escalade.   
[CD1220]