BY ROBYN GOLDENBERG
Many business owners don't get what they want when working with a ­consultant. To help you avoid a frustrating experience for everyone involved, I've identified the top five reasons consulting engagements fail, as well as tips to help you investigate your options and make wise choices for your business.

#1 Stay Out of the Dependency Trap
There are different types of business consultants: some focus on projects and task-doing, while others focus on an overall strategy. Make sure your consultant is in-line with what you are looking for. The best fit is a consultant who helps and steers but doesn't carry the business.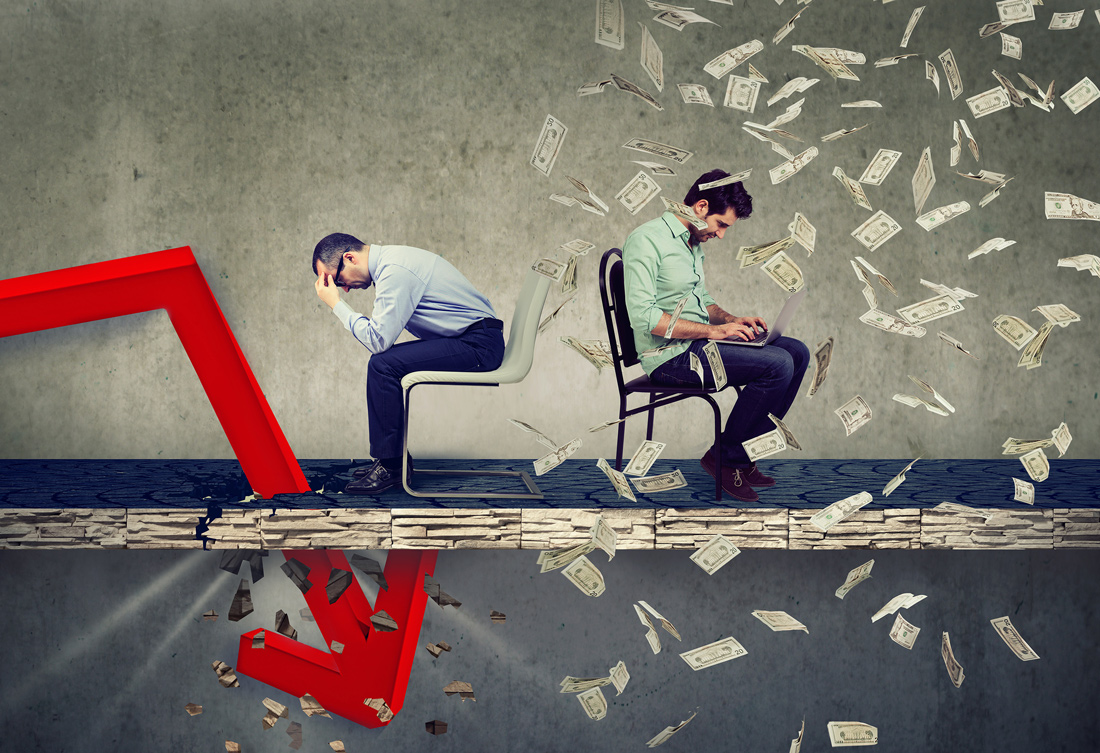 To avoid this trap, start by increasing your skill at running your company. A consultant is there to provide expert advice and to be a coach. Get a consultant to work with you, teach you what you need to know, help you to implement your plans, and build a business that works for you—but isn't calling the shots for you.

Many consultants promise that they will take care of things if you will just let them take the ball and run with it. Some pull out the laptop and start running spreadsheets or toss around forms, but you have no idea what they're doing or how they do it. If the consultant does everything for you, how will you and your company learn to function at a higher level and implement your vision of what the future should be?

Seek out consultants who know how to convey what they do, so that you and your people can take over and function at a higher level without them. They are a coach, not an employee. Hire business consultants who foster independence. Look for teachers who find out what you know, and build on it. Get multiple references who say that when the consultant leaves, the results stay with you.

#2 Avoid an Expensive Experiment
Make sure you understand the ROI of working with a business consultant. You want specifics about what will be accomplished, and what the end point is worth to your company. Whatever you do, expect to increase sales and improve efficiency, both of which give you more profit.

Some consulting firms are unclear about their impact to sales and the bottom line. Some talk a good conceptual game, but lack substance in terms of how they deliver a return for their clients. Others tie up cash flow with big payments early in the game. Some use your money to pay for travel costs—which does nothing for you or your company.

Talk to other business owners who've worked with the consulting firm you're interviewing. Ask about length of engagement and total fees. Find out about the kind of gross and net profit results they got. Look for evidence the consultants have improved ratios and sale-ability of their clients' businesses. Calculate your specific costs and likely payoff before you hire. In our diagnostic process with new clients, we include a payoff analysis and financial review before we work with them. Understanding if a client will see real ROI is crucial to the success of our clients and our consulting practice.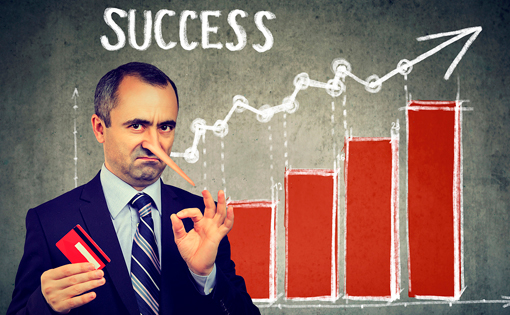 #3 Beware the Smoke and Mirrors
Talk with the business consultant about how they keep clients on track, and what systems they use for documentation. You want to get moving, cut through to what's important, and get bottom-line results. You also want a system that works every time, as well as clear, understandable, legal deliverables. The goal after working with your business consultant is for your company to be stronger by taking it through a development routine. Watch out for fuzzy answers, vague outcomes, hazy systems, or wonky timeframes. Beware of superficial tax or legal maneuvers. Steer clear of lengthy reports full of jargon. Watch out for boilerplate solutions that worked for someone else but may or may not work for your company. Ask how the firm keeps its clients on track.

Look for four things: diagnostic tools to assess the fit upfront, a system that works, a way to customize their system to your environment and needs, and user-friendly documentation written in words you actually understand. Ask for examples of how they use the systems and documentation to insure their clients stay on track and achieve the results that were promised.

#4 Steer Clear of the Empty Suit
If you've utilized consulting services before, you've likely run into the "empty suit"—a business consultant who talks a good game, but fails to deliver.

You want to be sure your consulting firm does it all: teaches, listens, advises, focuses, motivates, and gets things done efficiently. You want both strategy and tactics, which requires a balance of big picture and specific steps you have to take to get there. Beware of firms that lack depth of education, experience, and tools. Watch out for consulting firms that make big, unrealistic promises, or those that say you need to change but can't fill in details on how, specifically, that's going to happen. Steer clear of business consultants who miss the point, haven't already done something similar to what you need, or approach each engagement as unique and can't draw parallels to other successes. Also, watch out for consultants who pitch their company as the only authority you'll ever need, because no one has all the answers.

Check into the consultant's (or the team's) education and work experience, and find out if they are skilled and experienced at working on your type of needs, as well as if they can balance strategy and tactics. Then find out if they can get across what they know, so their clients perform better. Get support that helps you work ON the business instead of working IN the business. Look for consultants who can teach you to fish and coach you to progress.

#5 Keep Away From the Eternal Leech
Sometimes it's hard to say goodbye, but the business consultant should demonstrate that they're willing to walk away after a defined period of time. You want a beginning and an end to the consulting engagement. Likewise, you want consultants who are even more critical than you are at assessing whether you should work together ... or not. If you do work together, you want a cap on expenses and an easy way out without penalty fees.  Watch out for those who demand lengthy contracts and penalties. Beware of business consulting engagements that tend to expand, rather than wind down. Think twice about those who run the billing clock, or who don't cap their fees. Contracts, open-ended billing, and penalty clauses limit your options, burn through your much-needed cash, and lock you in for the consultant's benefit—not yours.

Look for consultants who rely on results instead of contracts to keep and grow their client relationships. Expect them to demonstrate that they're willing to walk away, unless they know they have a great fit. Find out if your prospective consultant caps their fees and spreads out payments, in order to have some skin in the game with you. Ask how they know that an engagement has reached its end point, and how they exit.

A business consulting relationship can—and should—be a valuable experience for you to strengthen and grow your company. But like any business relationship, it requires a bit of legwork to make sure that you're entering a partnership that is well-defined for both parties. It's worth your time to invest with a business consultant, but also to vet them as thoroughly as would any partner to ensure it's money and time well spent.
---
Robyn Goldenberg is Director of Operations and Marketing for Strategy Leaders. She can be reached at robyn@strategyleaders.com.
[CD0121]