Believe it or not, Google updates its algorithm up to 1,000 times a year, although most of these changes go unnoticed by the casual user. However, Google will often drop an update that requires our websites to perform differently. As business owners, we need to keep up with these changes, especially if we want to achieve a first-page ranking.

In May 2020, the search engine announced the Google Page Experience Update. With just months to go until these changes are implemented (May 2021), businesses must be prepared. Without an effective search engine optimization strategy (SEO), your website will be negatively affected. Now more than ever, it's crucial that you stay ahead of your competitors.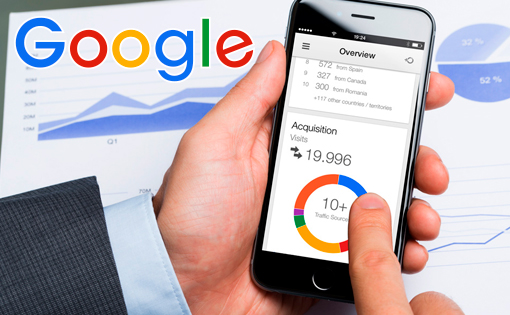 What This Update Is All About…
Unlike previous Google updates, such as "Penguin" and "Panda," the clue is in the name for the latest update. The search engine is paying attention and rewarding businesses for how users interact with their website and how helpful it is to their original search query.

Have you ever been on a website and struggled to locate the menu? Perhaps got tired of waiting for a page to load? Or even been directed to a page that no longer exists? This all contributes to a bad website experience, naturally affecting your customer's online actions. Google is aware of the problems the user experiences, and in turn, websites are penalized. The search engine wants its top 10 results to be loaded with helpful and relevant resources for the user. The algorithm is what makes this possible.

What Will Google Be Looking For in the Latest Update?
This new algorithm will magnify the importance of many core-ranking factors that we are already familiar with, including:
Page Speed:

It is more important than ever to have a quick website. At least 40 percent of users will leave a page if it takes more than three seconds to load. There are no second chances! Users will remember this.

Responsiveness:

Users must be able to use your website no matter where they are or what device they are using. Google now uses mobile-first indexing for all websites, meaning they recognize the mobile version as the most important. If your site is unable to be used across a range of screen sizes, your rankings will suffer.

User Friendliness:

Your website should be designed with the customer in mind. Users should be able to navigate their way around the site with ease and be able to locate information relevant to their initial search. Just like responsiveness, they must have the ability to use the site on any of their devices.

Relevant Content:

The content we find once we land on a website is a huge part of our overall experience with a business. We want answers to our questions, a clear breakdown of the service/product, and easy-to-find contact details. Each is a vital element on how users interact with a business online and, therefore, guarantees a successful online experience.
How Can Businesses Prepare in the Lead-up?
These new changes will come into play in May 2021, meaning it is not too late for you level up and launch your SEO strategy.
Google tools such as Analytics and Search Console must be utilized. These help to identify problematic areas of a website that need attention, and highlight the more successful pages that can be enhanced even further.
While it is important to have the technical side of your website up to par, it is just as important to produce a range of different content. Ensure you provide detail on the services you offer and give users the chance to learn more about you through blog content and news articles. Remember to always provide a clear call to action that enables users to reach out!
The user should be at the forefront of every businesses mind when creating and maintaining a website. Our job is to make it as easy for a user to find answers to their concerns and problems online, and by doing this, we will see rewards from Google in our organic search engine rankings.
  [CD0321]
---
Levi Towell is the Director for North American Sales for digital marketing firm Curtis Gabriel. He may be reached at levi@curtisgabriel.com. levi@curtisgabriel.com.