By Stephanie Carnes
Social media is an essential part of marketing, and the events of 2020 have caused the time we spend on these platforms to increase significantly. GlobalWebIndex found that 47 percent of consumers report spending longer times on social media, and trends suggest that we won't be cutting down on this usage any time soon.

How can small business owners leverage this opportunity to market to their clients and potential clients? In some ways, social media is easy: there is no barrier to entry; the platforms are free; and you can get your message out to the world quickly. But it's not necessarily easy to do it well, which takes time and some expertise ... and money, if you want to use advanced tools or advertising.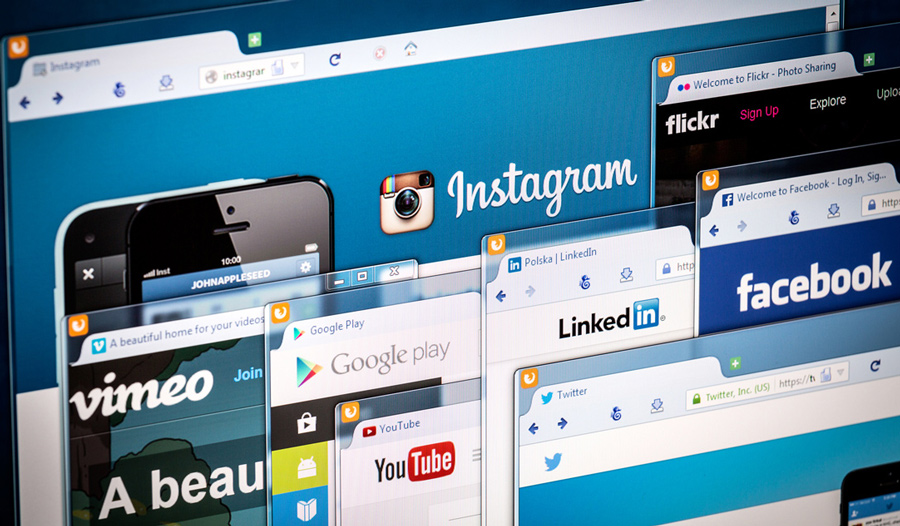 This is where a social media budget becomes essential. Unlike most advertising budgets, though, we believe that you need to budget your time just as much as your money. Since much of social media marketing requires an investment of time, being realistic about how much you have to invest can ensure you will be successful.

Let's naturally assume you don't have unlimited hours to spend managing multiple platforms, creating and curating content, testing ads, studying your competition, and going over your analytics. The most important principle is you don't need to have a presence on every social media platform that exists, especially since new platforms seemingly launch every month. If you can only choose one, consider where your customers are. If you are primarily B2B, invest most of your time in LinkedIn. If your company is B2C, you can see the most return on Facebook. Don't forget to post on weekends—most people visit Facebook every day.

If you have limited funds to invest on social media, you can do a lot for free, but budgeting even a small amount each month can help your presence and your business grow.

Let's look at two common scenarios for operators with limited time and money:

If you have an average of five hours and $100 to spend on social media per month ...
Unless your company is primarily B2B, put all of your efforts into Facebook.
Focus on photos. If you have a good phone camera and a decent eye, you can take some yourself. If you want to use free stock photos, we like Unsplash and Pexels.
With quality photos, you can refresh the header on your Facebook page—just make sure it looks good in desktop and mobile modes. You can create posts with quotes or use the photo to ask a question and engage your followers.
Schedule posts three days per week in the early to mid-afternoon and evenings.
Choose one post each month and boost it for a week. You can tailor a boosted post toward getting you more engagement, which raises your brand awareness and customer loyalty, or you can choose to get messages for lead generation. With as little as $5 per day, your boosted post can deliver results.
If you have an average of

10 hours and $250 to spend

on social media per month ...
Stick with Facebook, but consider linking a company Instagram page to your business Facebook page to cross-post as a way to build your Instagram presence.
You'll want to focus on photos too, but you should also invest in video—the most engaging content on social media. Video takes more time to plan, shoot, and edit than photos, but the increased engagement is worth it.
Post five times per week, but choose a social media management tool such as Hootsuite or Buffer Publish to make the process faster. Be sure to compare plans because pricing and features vary widely.
Boost two posts per month, and spend a little more per day to see greater results.
If you have time but no money to spend on social media, you can do everything under the first scenario except boost posts. You can also use that extra time to post more often, experiment with different content, and engage with your clients and affiliates on their social media accounts.
If you are able to spend more on social media but don't have the time or desire to work on it yourself, you can hire a part-time social media manager enlist an agency to manage your platforms. You'll gain their insights on the changing social media landscape as well as their expertise in complicated social media advertising.
Social media, as frustrating as it can be, is the most accessible and immediate element of marketing. One final tip: even a small investment of time and resources can show returns, as long as that investment is consistent. Post regularly and engage with your clients so they think of you the next time they need top-quality chauffeured car transportation.
  [CD0321]
---
Stephanie Carnes is the Spotlight Director for The LMC Groups. She can be reached at stephanie@lmcspotlight.com.