BY LEVI TOWELL
Just over a year after we went into the first lockdown, the world has started to move again, and people are far more assured due to the vaccine rollouts, not to mention the safety and cleaning protocols that have been implemented in most walks of life.

There is finally light at the end of the tunnel.

In addition to phone calls, emails, and Zoom meetings, social media has been a crucial part of keeping in contact with clients during these uncertain times. As such, it's integral that you continue to share your successes, promote your values, and support the neighborhoods and communities we're a part of.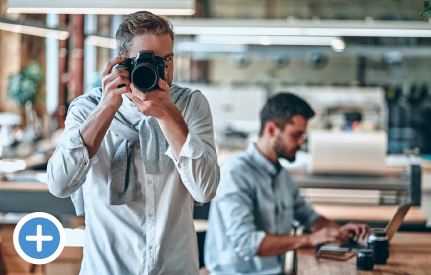 How to Utilize Digital Marketing to Put Yourself in the Public Eye for "The Comeback" Quality social media content is more than just driving sales; it's about engaging with your followers and informing them of what is yet to come. During this time, there is no better way than to drive excitement of your new offers and key updates on the cusp of returning to normal.

Like you, we have already started building and forming strategic plans with many of our clients so we can get ahead of the game and ensure they have clear, concise plans to drive as much business as possible when corporate travel resumes. Just as you had to change your message during different periods of the pandemic (e.g., showcasing your safety procedures, helping with critical information, or just keeping in touch), it's time again to tailor your messaging as people emerge from the safety of their homes.

Ad Budget: The Importance of It and How to Use It Effectively
When devising a digital marketing strategy, paid advertising as part of your overall package is crucial. Using this advertising in many different ways—whether it is for gaining brand awareness, increasing website traffic, or generating leads—is the way forward.

When it comes to effectively using your paid advertising, there are many things to consider, but two of the main aspects are to plan and do your research.

For example, a chauffeur transportation client of ours came to us looking to generate retail work in the absence of corporate travel. The client required both brand awareness and traffic to their website to help generate bookings, but ultimately, they also wanted to grow their audience on social media. So, in this case, there were three different types of paid advertising campaigns. What we recommend is completing thorough research and a competitor analysis, which will lead to a better understanding of your aims and objectives.

In just three months, the client achieved more than 200,000 impressions and a 21 percent conversion rate on leads generated—and is now hitting pre-pandemic levels of business and above!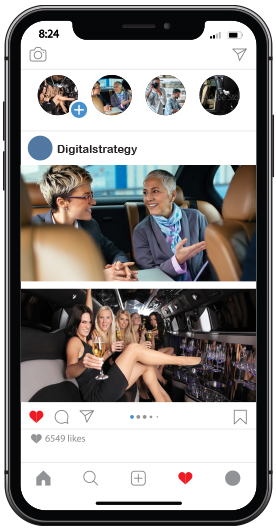 Custom Photography: The Perfect Method for Content Creation
If the past year has taught us anything regarding digital marketing strategy, having an online presence is essential for all businesses. To get the most out of your digital strategy, you definitely need quality content to go with it.

If you or a member of your team have photography or video skills, you can start there, or you could hire a professional. You're looking to create super-sleek tailored content for your audience, which will help gain you that extra digital presence. Many of you are testing new market sectors and appealing to different types of clients than in the past, so you'll want your content and digital presence to represent that. Make sure that you're able to convey to the photographer/videographer what you're looking to accomplish, and that the images really encapsulate your message.

Firstly, you can highlight the cleanliness of your operation, and show the additional safety measures you have in place (and will continue to utilize in the future), which will appeal to any client, especially those who are ready travel but still have some trepidations. Update pictures of your team to include masks if you haven't already, or highlight the barriers (and added space) in your vehicles. Your audience and potential clients want to see how you have adapted to COVID.

Secondly, you have the ability to really present what your company has to offer. Work with your team or outside professional to put together an in-depth brief of everything you'll need and want to promote. For example, do you have a new vehicle that you want to showcase, as your fleet has likely changed since 2020? Do you want updated imagery of the vehicles? Do you really just want to present all of the new protocols you have in place to make you the ultimate choice when choosing a transportation provider? Your imagery can help them to visualize the experience they are craving. Most corporate travel managers are strictly working with companies that take the safety of their traveling professionals and their team seriously.

The View From the Other Side: Why Digital Marketing Is Crucial
Synergy between organizations and customers has never been more important. Now, more than ever, people are relying more heavily on digital resources, so a solid mix including traditional sources is important. The pandemic accelerated the shift that was already happening.

With so many digital sources available, it's vital that well-planned strategies are in place to provide the best user experience across all channel types. Used to inform, inspire, and drive revenue, digital marketing is a one-stop shop for your audiences.

Whether it's regularly engaging on your social media platforms or continually updating your website, being on top of your digital marketing game is now an expectation for every organization—especially across the transportation industry, which has been hit hardest with the pandemic uncertainty. They key is combining all those points—informing, inspiring, and driving revenue—rather than a straight sales pitch.

But it's not just the relationship between the business and the consumer that needs to be managed. While there are clear differences between working in-house and with a marketing agency, there's a parallel for success: good communication.

It doesn't matter if it's interaction between colleagues in the same organization or conversing between clients, it's vital everybody remains on the same page. Implementing strong communications will result in a well-aligned, consistent strategy.

Operators in this industry are seeing more reservations and interest in using their services—great news! Before you get too busy, especially if you have a limited team, now is the time to put together a critical marketing strategy to not only manage the demand, but to attract new customers in the process.   [CD0521]
---
Levi Towell is the Director for North American Sales for digital marketing firm Curtis Gabriel. He may be reached at levi@curtisgabriel.com. levi@curtisgabriel.com.