By Rob Smentek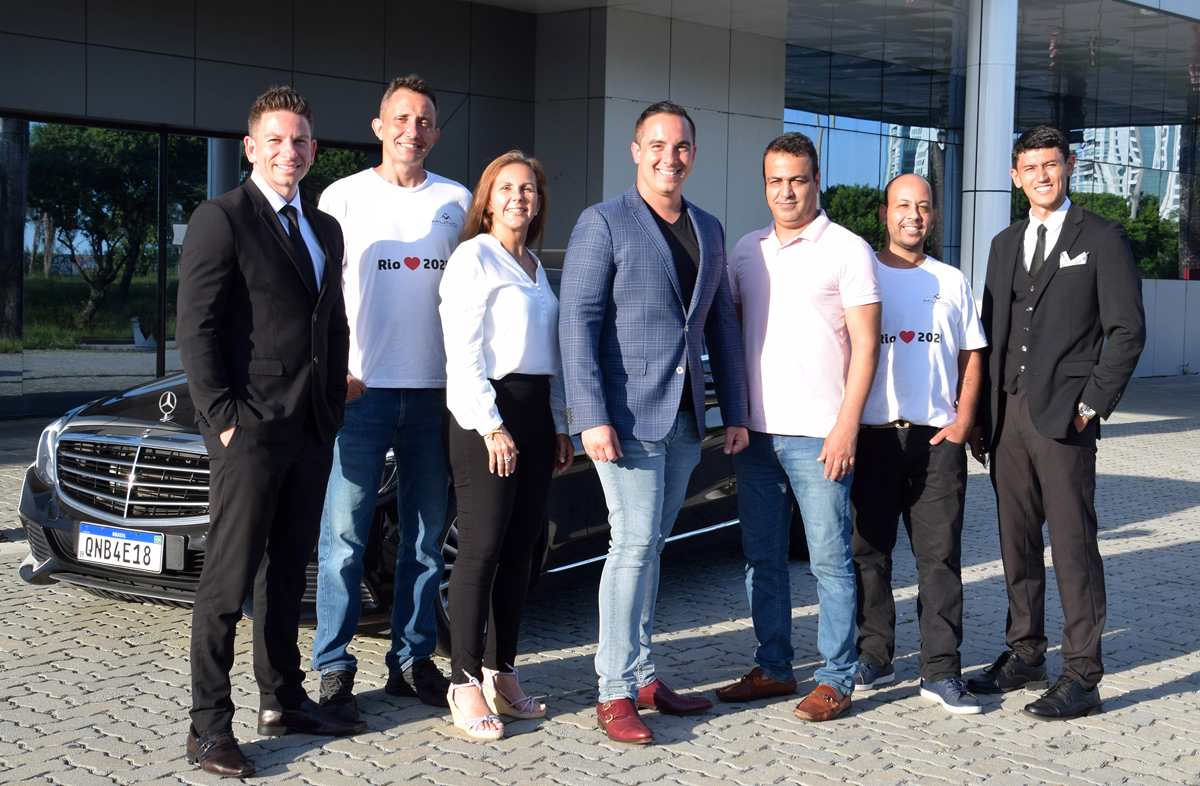 The Mundi team (L to R): Marcos Oliveira, Marco Antonio de Oliveira, Christiane Perry, Fernando Carlison Jr., Reza Bahadori, Rodrigo Silva, and Jonas Santos
Each month Chauffeur Driven President (and house photographer) Chris Weiss focuses his lens to showcase the best and brightest the luxury ground transportation industry has to offer. This spring, however, Weiss got the rare opportunity to be behind the scenes while a film crew worked their magic on a video shoot to highlight Mundi Limousine's new operations in Brazil.

For Mundi CEO Fernando Carlison Jr., expanding his successful South Florida business to the South American market was an easy and natural decision.

"As I was born in Brazil, I've always thought of having an extra leg there. Then, I saw an opportunity with the pandemic: A lot of people down there were without jobs and companies were going out of business. It's going to be a small operation in the beginning—limited to the clients and accounts that we have in Brazil. And slowly we'll build to a bigger company like we have in the US."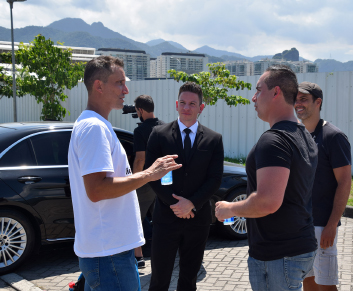 Over the past year, Carlison used the unplanned downturn to enhance and expand Mundi's marketing energies. Not willing to shut his doors during the COVID, he went into survival mode and made a concentrated effort to keep his team (and himself) motivated.

"We could have closed our doors, but I decided to invest in the business," says Carlison.

That investment included shooting new videos to highlight Mundi's services, staff, cleaning procedures, and company culture. In mid-2020, he enlisted industry veteran and videographer Sam Emam of Special 1 Media to film at Mundi's South Florida headquarters. Ultimately, Carlison's plan was to show a new side to the company—and the industry.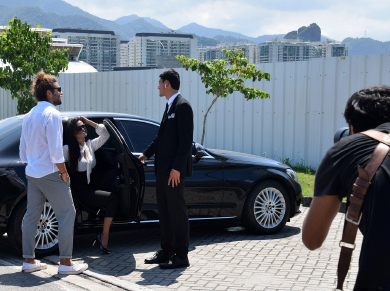 "I realized that after a few years of doing marketing, all of those stock pictures that we were using online don't work," says Carlison. "It's always the same guy with blonde hair and a hat. Our clients didn't like seeing the same models over and over—it doesn't represent a fresh brand. My main goal is to do videos in every location that Mundi Limousine serves. We shot the one here in Florida last year and the one in Brazil this spring." Mundi's marketing videos can be seen on their YouTube page here.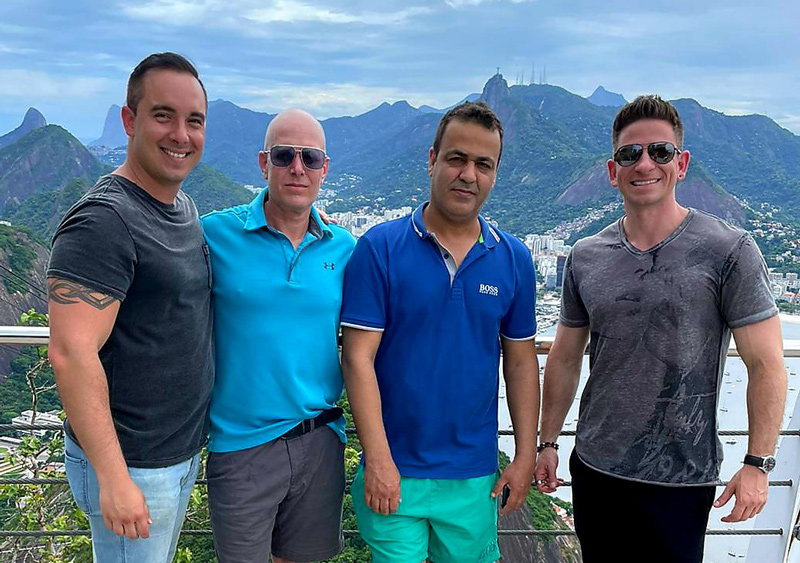 For the video shoot in Brazil, Carlison enlisted a childhood friend to spotlight the new operation, filming with a mix of video, drone footage, and still photography. The combination of actors/models and high-class fleet gave the proceedings a bit of glitz and glamour not unlike a Hollywood production.

Although the travel market in Brazil is still in the throes of the pandemic, Carlison hopes that the new branding efforts will attract luxury travelers looking to visit the United States for a bit more than a vacation. Carlison says they've arranged transportation for Brazilian clients who maintain residences in U.S. to get vaccinated. They fly stateside, stay quarantined for two weeks, and then get a vaccination.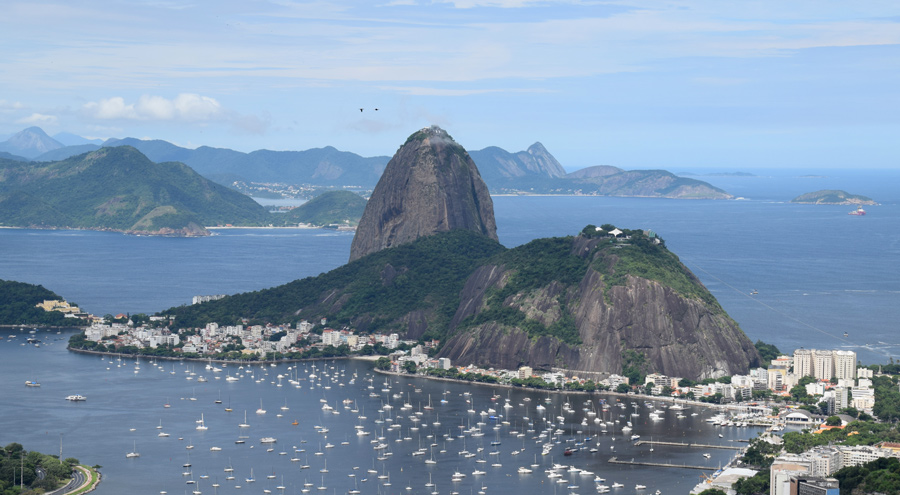 Carlison is looking to continue the momentum with their marketing plans. Currently, he has plans to shoot videos focusing on their garage operations as well as their services in Europe. As business returns in Florida—Carlison says it's currently "booming"—the company is concentrating on moving forward.

"Mundi has never given up. For the past year, we've been getting ready, making sure we don't lose what we have, whether it's employees, chauffeurs, or clients. We are surviving because we kept our team. Slowly we're going to build a bigger brand." [CD0621]