KEN LUCCI
Prior to the pandemic, most operators found it challenging to attract and retain quality chauffeurs and CDL drivers, but now many are finding it close to impossible to bring on drivers and other staff, whether furloughed or new hires. Unfortunately, some fear this is not a temporary phenomenon.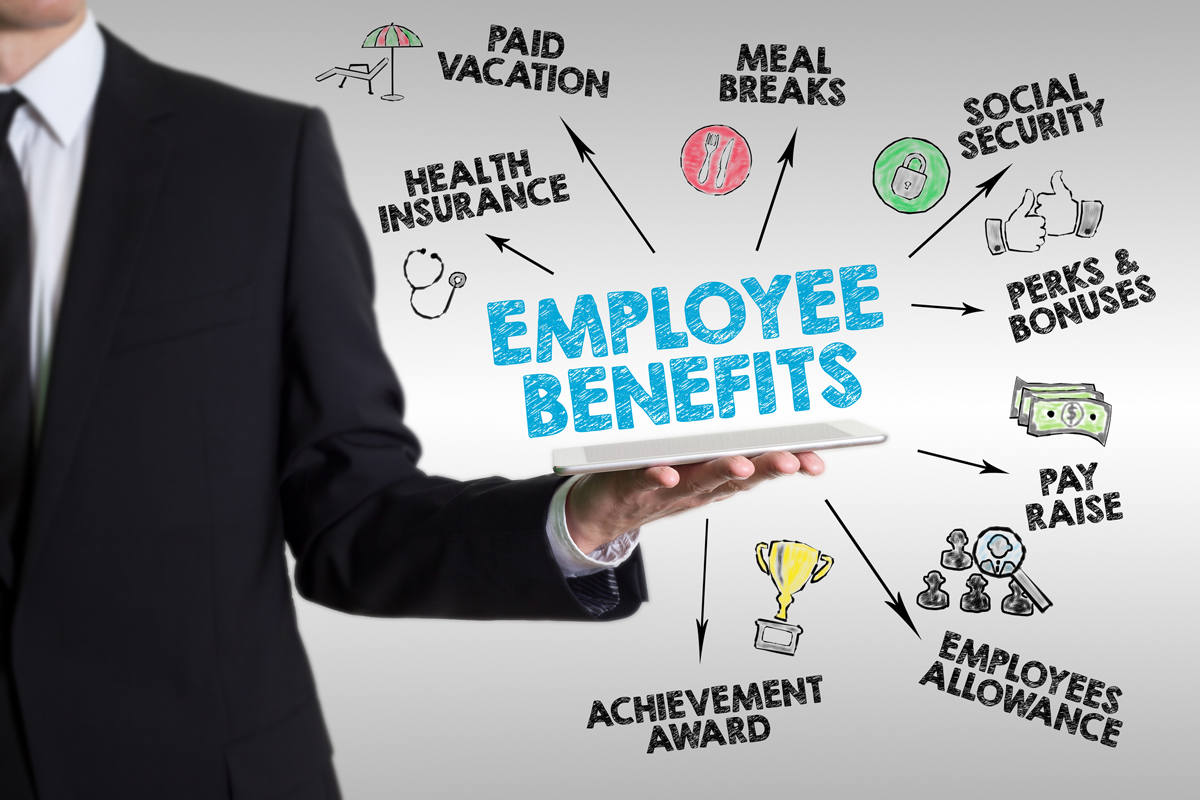 While many hope to see an influx of driver recruiting activity in September after COVID-related enhanced unemployment benefits expire and summer seasonal help is no longer an issue, there are several factors that will continue to hamper efforts to attract, hire, and retain drivers in the long term. Do you recgonize any of these happening in your market?

Competition From Other Passenger Transportation Segments
Nationally there is a shortage of drivers in all transportation sectors, including school bus, motorcoach, paratransit, senior services, and even taxis and TNCs. Numerous school bus operators across the US report that up to 40 percent of existing drivers are not returning for a variety of reasons, forcing many companies to "reimagine" the position by implementing sign-on bonuses, offering eight-hour minimums, and guaranteeing higher wages and benefits just to get contracted routes covered. Other passenger sectors are also going to extremes to get drivers back in seats: TNCs have such shortages of drivers in major cities and suburbs alike that ride-abandon rates have soared to more than 35 percent in some areas because would-be passengers are simply experiencing too long of a wait time and cancelling. To combat this, Uber is offering $1,500 sign-on bonuses, while Lyft is advertising hourly wage guarantees as high as $33 using tactics reminiscent of their initial disruption stage.

National Franchises Attracting Workers by Raising Wages to New Heights
As if competing for drivers among transportation companies was not enough, another sector is vying for candidates by offering wages similar to the lower-end payscales in our industry. According to Forbes, restaurant chains like McDonald's or Dunkin' are so desperate for workers that some franchisees have raised starting hourly wages to between $13 and $17 plus benefits like college reimbursement. Shift managers reportedly can make between $17 and $21 per hour depending upon store location.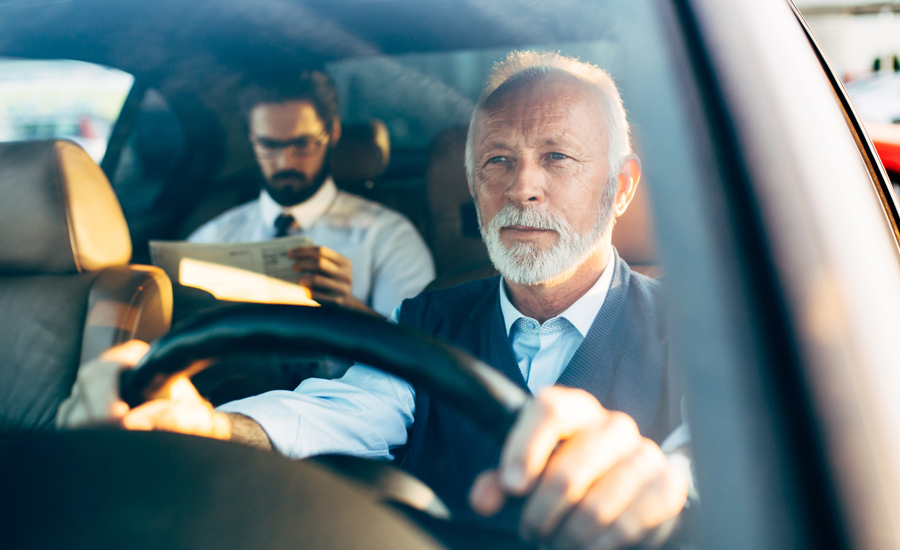 Competition for CDL Drivers With the Freight Industry
A report from the V American Trucking Associations confirms that the need to hire drivers will increase over the next 12 to 18 months to meet rising demand to avoid shipment delays and massive price increases in goods. The biggest concern is that the nation's CDL drivers are aging out of the workforce. The Bureau of Labor Statistics estimates that the average age of a commercial truck driver in the US is 55 years old, while industry statistics state that only one new CDL driver comes in to the industry for every three that retire. Consequently, industry stakeholders are lobbying for much higher wages and more benefits to attract new blood while regional trucking companies are offering large signing bonuses and advertising guaranteed wages of $1,500 or more weekly.

To add to this predicament, traditional advertising is not very effective hiring for any driver position. According to Coyote.com, a logistics industry data site, it takes nine ads over time to successfully hire one CDL driver and the turnover rate for new freight drivers can be as high as 40 percent after they experience the rigors of over-the-road life.

It's Not Just TNCs … Now It's Amazon
The third largest corporation on the planet has not suffered a bit through the economic shutdown. In fact, Amazon's profits rose 38 percent seven months into the pandemic as founder Jeff Bezos's net worth surpassed $200 billion, according to CNN. Amazon's model was tailor-made for e-commerce ordering, which grew more in 2020 than online and retail experts forecasted it would grow over the next 10 years. In 2019, the company delivered 3.5 billion packages in the US, which increased by more than 60 percent in 2020 (Business Insider).

This has necessitated massive growth in Amazon's ground delivery force, which in the US is made up of 2,500 partner entities called Delivery Service Partners (DSPs) that employ 250,000 drivers earning between $20 and $27 an hour plus benefits. Add to that 150 distribution centers employing approximately 90,000 logistics workers, toiling in air-conditioned comfort averaging $15 an hour plus flexible work hours and excellent benefits.

OK, So What Can I Do?
1. Look in different places for new blood that may be a bit older.
Recently retired: prospect in over-55 communities and civic groups
Retired public employee pensioners: visit fraternal organizations and obtain state worker retiree lists
The faithful: churches, veteran groups, and private associations might be able to help
The must-find-work: unemployment office and labor department job postings
2. Advertise using new media and methods, including social media and community e-bulletin boards.
Stress flexible hours and pay
Emphasize luxury vehicles, local driving, and high-end passengers with the potential for good tips
Promote work-life balance
3. Attract minorities and women where they can see your advertising.
Facebook groups
Local churches and civic associations
Hair salons and nail spas
4. Guarantee wages in an easy-to-understand format and pay plan.
Lay out total hourly earnings including wages, gratuities, and bonuses
Show actual examples of earnings of existing chauffeurs (names and identifying details removed)
5. Stress variable pay (tips) and differential pay for late, early, and holiday work.
Highlight the ability to earn cash tips and extra pay/benefits for their flexibility
6. Create sign-on, referral, and mentor bonuses.
Structure 33 percent paid upon completion of the first week with the balance over 120 days, for example
Create referral bonuses for existing staff to find drivers
Assign seasoned chauffeurs who can act as recruiter and mentor new drivers
7. Agree to pay for NEW CDL training, fees, and license costs (get creative).
Start by hiring non-CDL drivers and invest in and reward them when they take tangible steps toward successful completion of their CDL
8. Provide reimbursement for uniforms as a bonus for a number of jobs completed.
Cover the cost of shirts, shoes, suits, and uniforms after taking on an increased numbers of trips
9. Create attainable monthly incentive and bonus programs.
Offer additional earnings in the form of cash bonuses for certain numbers of successfully completed jobs or 5-star reviews z Provide a written escalation plan so newer goals are achievable
10. Continually celebrate and reward great service in an upbeat environment (make it a place they want to work).
There's a nationwide trend of employees reconsidering their career since the pandemic, which means that it's not just about salary but work environment and company culture
Create a stepped plan for incentives and bonuses and openly celebrate performance every month
A little bit goes a long way to build a positive company and reward flexibility
Time to Raise Rates?
In a word: YES! Obviously attracting and retaining chauffeurs and CDL drivers will be more challenging and costly compared to 2019 and prior, and many of the above suggestions will require increases in base pay and variable compensation, so a credible case can be made for raising your rates. Restaurants and other establishments have been bumping up their prices to cover higher salaries, but also due to the escalating cost of consumer goods. In our industry, the cost of vehicles and gas have all shot up year over year— V the average national gas price is nearly a dollar higher at $3.155 on average than this time last year—a trend which is likely to continue until supply levels with demand (which ironically requires labor). Operators we have surveyed indicate commercial insurance increases anywhere between 9 and 22 percent. V See what your peers have to say about their own rate increases.
Every operator should track their costs of goods categories, actively work to drive down operational expenses wherever possible, and become more creative to operate at a profit or they simply will not survive until the economy fully recovers. Further, many operators are utilizing regional IOs and raising prices on entire vehicle categories, adding manual reservation surcharges, and increasing off-hour trips to compensate for overall operating costs. Hopefully as the economy continues to recover, major industry stakeholders can come together and openly discuss pricing, payment terms, and operational strategies to increase profitability.
The reopening of US and global businesses has been a great boon to operators who are seeing a massive spike in reservations, but the challenges most faced this time last year—too many employees and too few customers—is now reversed and requires different thinking to tackle. One thing is for sure: It's not the same economy we left behind in March 2020, so you'll want to be prepared to embrace these emerging trends.
---
Ken Lucci is a consultant to the chauffeured transportation and hospitality industries. He can be reached at klucci@drivingyourincome.com. 
 [CD0821]