BY JAMES BLAIN
What if you could have more of your best employees? You know the ones—always early, excited about work, and ready to go the extra mile. The ones that your customers compliment you about and request to have time and time again. It's a no-brainer, right? Everyone wants more of their best employees, but where do you find them?

The Benefits of a Driver Referral Program
It doesn't matter if you grew up with the saying "like attracts like" or the wordier "birds of a feather flock together": it's no secret that people tend to connect with others who share the same values and interests. Your employees likely have friends, family, and other connections that would also be a great fit for your company.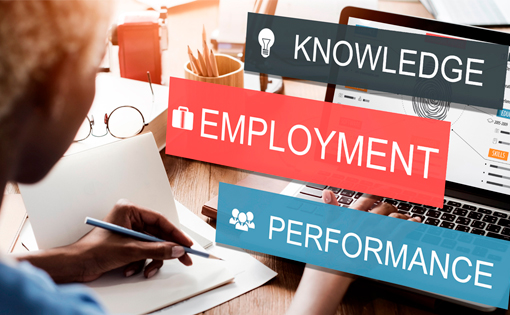 An employee referral program allows you to put that to work in your hiring process. According to Jobvite, companies that provide employees with monetary incentives for referrals are 30 percent more likely to hire quality candidates while reducing their overall cost per hire by more than 40 percent. Since creating an employee referral program typically comes with low or no upfront costs, this makes it a quick and easy way to increase your hiring reach.

Budgeting
Before working on any part of your hiring process, there are three figures you should know: Employee value: To calculate this, ask the following: How much revenue will they be responsible for? What will you miss out on or lose without this employee? How much more could you make by adding this employee? Finally, weigh that against their direct cost including payroll, benefits, and other costs.
Max acquisition cost: Once you have determined employee value, you can use it to decide the most you are willing to pay to acquire that employee. Keep in mind that there will be other companies trying to hire that same person, so you should think of this like a high-bid limit at an auction. 
Actual acquisition cost: The actual acquisition cost is the amount that you are required to spend to make a successful hire. Keeping track of this number as an average is a good way to keep a pulse both on the job market and your hiring efforts. 
The budget for your referral program should be split between program support and employee rewards. Your support budget consists of both upfront and ongoing costs. Some of the items you might include in this are posters for your office or garage, business cards for employees to distribute, and other materials they can use to make referrals. Although you might be tempted to have no support budget, as with most things, you often get back what you put in. Even a small support budget with some thought can go a long way and help keep your program going long term.
The second part of your budget is the amount that will be used as a reward for each successful referral. Knowing your max acquisition and actual acquisition costs will help you determine how much you are able and willing to pay for a qualified hire. The better you make the incentive, the more likely you are to get consistent referrals.
Outlining Your Program
The way your referral program works should be clear and the steps someone needs to take to send a referral should be easy. A good outline should include:
Who is a good referral:

Cover the key experience and qualifications a good candidate should have.

How to send the referral:

How do they start the process? Should they apply online or in person?

The steps their referral needs to take:

Clearly and simply tell them what their referral needs to do for them to qualify for their incentive. Does the candidate need to complete an interview, get hired, or work a certain number of days/months?

What happens next:

There should be no mystery or questions around how or when your employee will get their referral reward.
Keep in mind that your goal is to get new hires, not just empty referrals. So, although you might have some small incentive for the referral itself, you will likely want to wait till a new hire completes training or stays with your company for a set amount of time before you give the full incentive. A great way to keep employees referring is to give them a small reward when the hire is made and the remaining amount once the new hire has met your other requirements.
Implementing Your Program
Getting your employees involved and excited about your program is just as important as putting it together. In many cases, this is where owners and management tend to fall short. It isn't enough to just tell your team that you are looking for referrals and will pay them for successful hires.
Explain to them why their referrals matter and how the growth of the company will benefit everyone, including them. You also need to help them understand that they will have an active role in shaping what the company, and most importantly, the people they work with will be like. The more you can do to demonstrate that they are playing a role in helping to build their workplace, the more involvement you will see.
You also need to keep in mind that the first of anything is always the most difficult. Therefore, you may want to prime your referral program by giving an extra incentive amount to the first successful referral.
Keeping Drivers Referring
It would be great if your referral program was "set it and forget it" just like the tagline made famous by the old Ronco rotisserie infomercials, but to keep your referral program active your team needs to stay consistently excited about it. Here are some ideas:
Make it part of training:

People are most likely to give referrals, reviews, and testimonials right after a positive interaction. That means that the best time to introduce your referral program is as soon as they start at your company.

Make it competitive:

People love competition, so if you can find a way to get that competitive spirit going, you are sure to win. Try things like giving an extra incentive to the person with the most referrals.

Put a clock on it:

Fear of missing out (FOMO), especially when tied to a ticking clock, can be a huge psychological motivator, so put it to work! Things like an extra reward for every referral hired by a certain date can really give you that last minute push.

Give them tools to succeed:

Even in our digital age, having a card to put in someone's hand goes a long way. That's why supplies are part of your budget, so you can arm your team with the tools they need to help bring in new hires.

Celebrate the small wins:

Just because a referral didn't work out doesn't mean you shouldn't recognize the employee that made the referral, in fact it is the opposite. If one of your employees just participated in your program, hire or no-hire, that itself is a win! So, take the time to thank them and let them know what they should look for in their next referral.
One of the biggest reasons that employee referral programs work is that everyone wants to take ownership in the work they do and who they do it with. By allowing your employees to help decide who they work with, you give them that ownership, but it doesn't have to stop there. The more you can empower your employees to grow the business and tie that growth to their personal success the more they will work to ensure it for both them and your company.
[CD0422]
---
James Blain is president of PAX Training. He can be reached at james@paxtraining.com.