Stand up and give yourself a round of applause: You—our attendees, speakers, exhibitors, and sponsors—made the 2022 CD/NLA Show in Las Vegas a runaway success. From our jam-packed educational sessions to the bustling show floor, >there was an unprecedented energy on full display at the Paris Las Vegas Hotel & Casino. It was crystal clear that the industry was more than ready to get back together after two years away, and we can't thank you enough for your enthusiasm for the event. And a special thank you goes to our Title Sponsors Ford-Lincoln Livery Vehicles and Volvo for their continued support and their part in putting together the event of the season (you can see the entire list of our generous sponsors at cdnlavegas.com).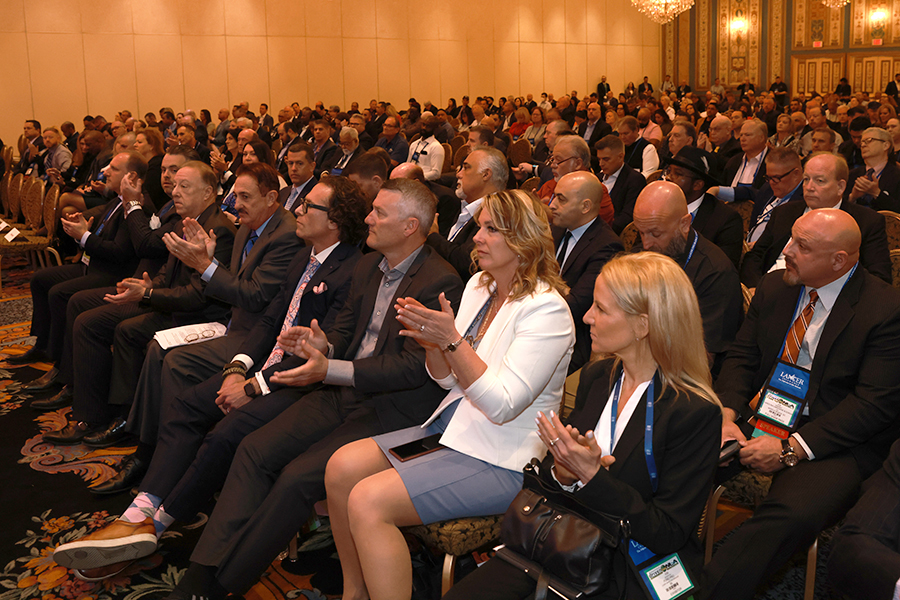 "Thank you for an amazing show. We were so happy to meet partners and friends face-to-face again after two years," says Nivin Salem of Chabé.

From our standing-room-only Sunday morning opening session, The Secret to Recruiting and Retaining Top Performers, it was evident that our attendees were hungry for timely solutions to current challenges. With that very goal in mind, the CD/NLA Education Committee, spearheaded by co-chairs Jason Sharenow of Broadway Elite Worldwide (who also moderated several of the sessions) and Tracy Raimer of Windy City Limousine & Bus, knocked it out of the park with their programming. Whether it was seminars about preparing to buy or sell a company, sales strategies, retail work, fleet options, cannabis policies, or remote employees, our attendees showed up ready to learn. Equally popular were panel discussions like the Small Operator Roundtable and Corporate Travel and Client Panel, which garnered rave reviews from those in attendance. Once again, Education Sponsor FASTTRAK Cloud (along with Coffee Sponsor Buffalo Limousine) stepped up and played an important role in bringing pertinent knowledge to operators of all sizes and markets.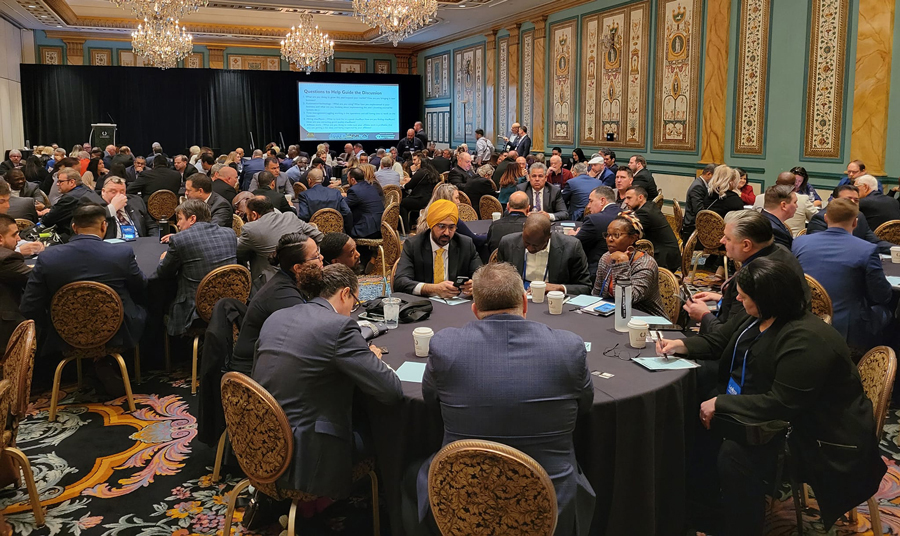 "The CD/NLA 2022 show was just what the industry needed to provide operators with the tools and relationships we need to jump-start our companies. Thank you CD/NLA for your efforts in covering topics facing us now and preparing us for the new normal," raves Bruce Adcox of AGENDA:USA.

"Another wonderful event put on by CD and the NLA. Attending the shows for decades, I always come away with great ideas, not to mention meeting new industry companies," says Dave Shaw of Olympus Limo.

There are certain events at CD/NLA Shows that are guaranteed crowd-pleasers: The always-popular Affiliate Central Global Partner Forum (sponsored by Volvo) featured wall-to-wall networking among operators looking to gain new partners and expand their business network, while our International Meet & Greet and Women in the Industry Event (sponsored by Ford-Lincoln, Carolina Limousine & Coach, and Urban Worldwide) attracted operators from around the globe and offered ample opportunities for handshakes and business cards to be swapped.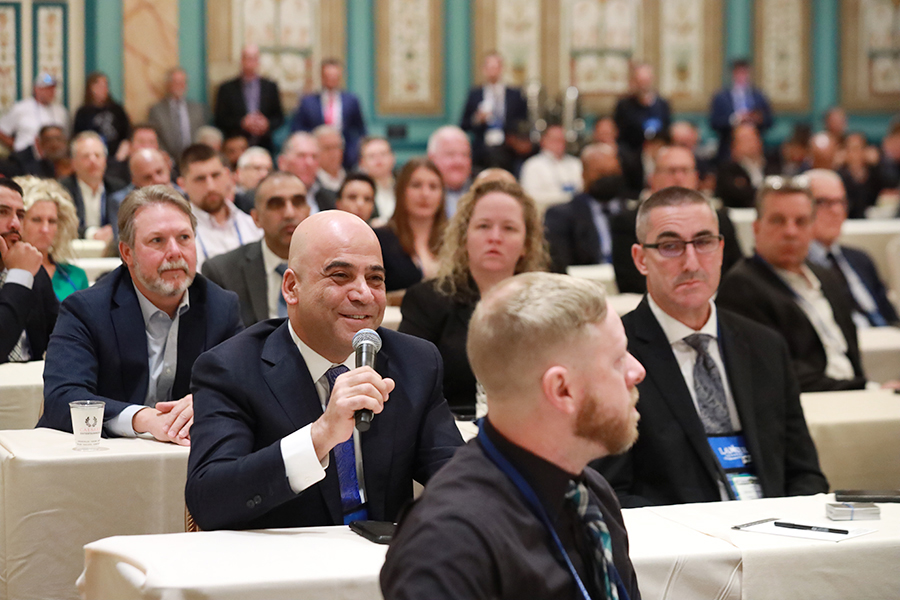 "The International Meet & Greet is always a great way to connect with international partners. I secured many new relationships that have allowed me to send out more business to more areas that would've been harder to do in the past," says David Di Domenico of Showtime Transportation of Tampa.

"The Women in Industry event was wonderful! The speaker was fantastic, and the breakout session was fun and engaging," says Stacey Holladay of Signature Transportation Services.

State, regional, and national industry leaders could be found at our Association Summit, a roundtable that offered participants with the opportunity to share ideas and discuss regional and national challenges facing the industry. Similarly, the NLA Membership Meeting offered members with the opportunity to get together and learn about how the association advocates for the industry. And there was no shortage of new faces at the show, which made our First-Timers' Event an elbow-to-elbow introduction to the CD/NLA experience. And, speaking of packed houses, our State of the Industry, moderated by CD President Chris Weiss and sponsored by Grech Motors, was another SRO event as perspectives from six whip-smart operators of varied sizes and years in the business were shared to a rapt crowd.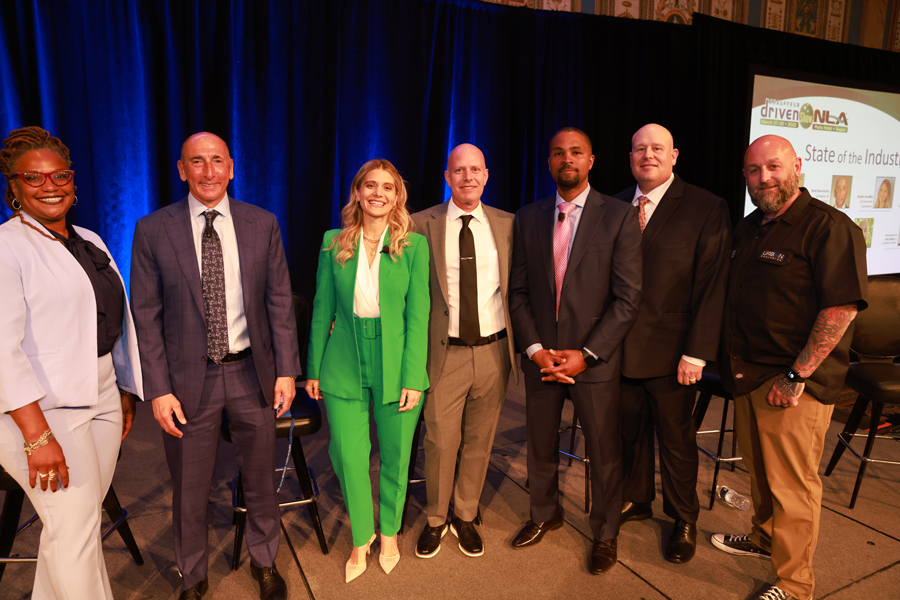 "As a small new operator, this show is a MUST! I went into this show with minimal knowledge about the affiliate world and the benefits offered by the network, software, and relationships. After leaving this show, I felt confident in my business and the industry," says Ian Thomas Brooks of Western Valet.

"As a first-time participant, I was enthusiastic about the family unity of this diverse group of people and feel proud to now be included. I also appreciated the program content and specifically being able to see and experience many vehicles," says Micael Jeffries of Chumash Casino Resort.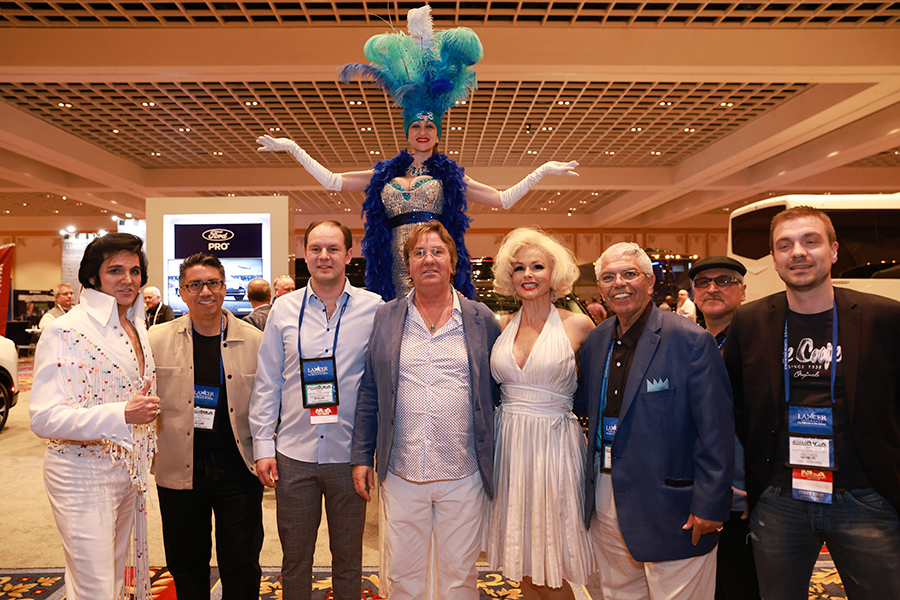 Networking abounded at every corner of the show, not just the events dedicated to mingling. Operators were making new friends and exchanging information at our morning breakfasts and afternoon lunches on the show floor, running into each other in elevators or on the way to dinner, or while grabbing a drink at the property's bars or during our show floor Happy Hours. It's clear that our attendees meant business!

"Probably the best show I have been to in the last seven years. The quality of the networking was outstanding, and we probably had our most important series of meetings since we started our business," says Simon Chen of Eight Black.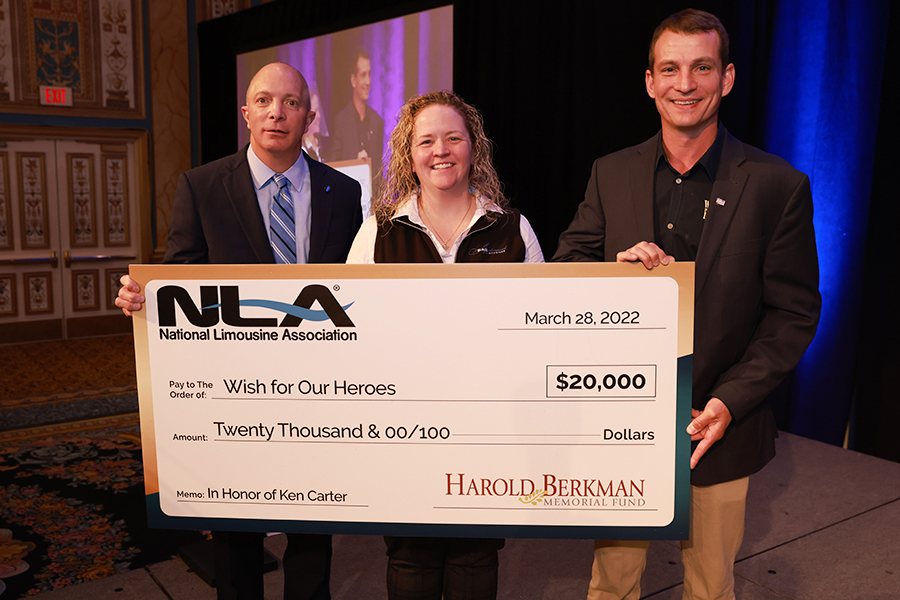 That electricity, however, extended way past our session rooms; there was a visible climate of commerce on our show floor as operators were actively buying vehicles, technology, and services as they got a taste of the latest products from the more than 75 vendors who were present. As operators are actively looking to replenish their fleet, the show floor presented the perfect opportunity with bus, motorcoach, and OEM exhibitors on hand to supply the newest models geared for our industry. It was clear that, for many attendees, being on an active show floor for the first time in two years sparked the urge to shake hands and close deals—especially as vehicles are in high demand.

"The CD/NLA Show provided a great opportunity for vendors to connect with members of the industry in both networking events and show floor time. This was a great investment for us," says Jim Luff of Chosen Payments.

"I enjoyed seeing all of the operators and exhibitors in-person again. The educational sessions, parties, and exhibit hours gave our team multiple opportunities to meet with many different people. I can't wait for the next show," says Buddy Custer of Hilb Group.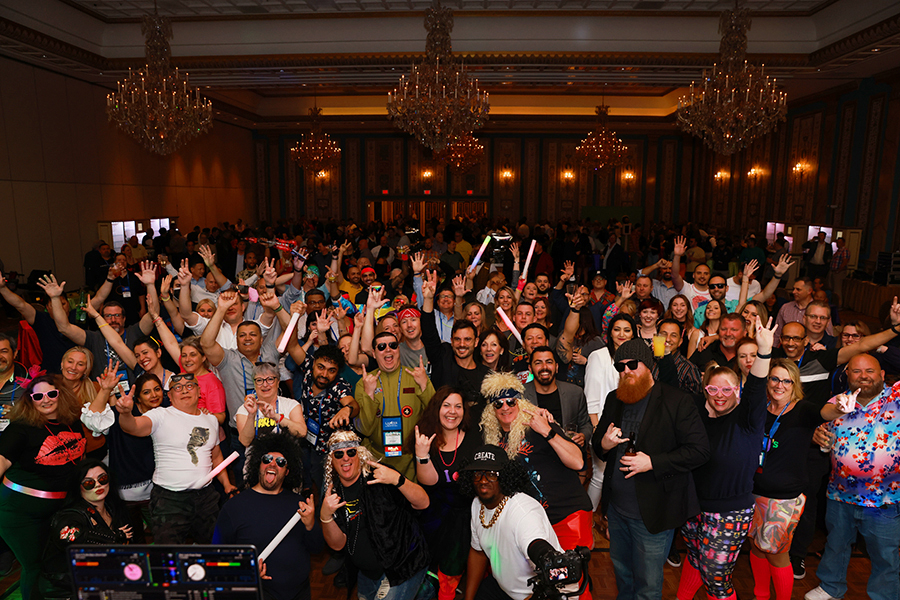 And of course, our nighttime networking events kept the energy high long after the lights were turned off in our classrooms. This year, we brought a bit of the carnival midway experience to our show floor for our Opening Night Show Floor Soiree on Sunday night. Live entertainers regaled our attendees with their feats of gravity-defying ball and stilt walking, while magicians mystified with their sleight of hand, and tarot card readers reveled the secrets of the future. What's more, Marilyn and Elvis strolled alongside the sleek cars, buses, and motorcoaches on display, while caricature artists and photo booths provided show-goers with a light-hearted souvenir. On Monday, we revved the time-travelin' DeLorean to 88 mph as we channeled the days of beepers and neon with our Totally Awesome '80s Party, which allowed attendees to relive the decade of decadence. Whether it was crimped and gravity-defying hair or dressing like Marty McFly, our industry got caught up in '80s fever and jumped into things full swing. And the DJ'ed music and quick bites—not to mention our endless drinks—transported us all to a time when things were radder and "zoom" wasn't the dreaded virtual meeting platform.

"The CD/NLA Show is a must attend for any professional in the ground transportation industry. I have been attending for years and with every visit you meet new people and you learn something new. I can't wait to go the next one," says Dennis Jansen of Dutch Business Limousine BV.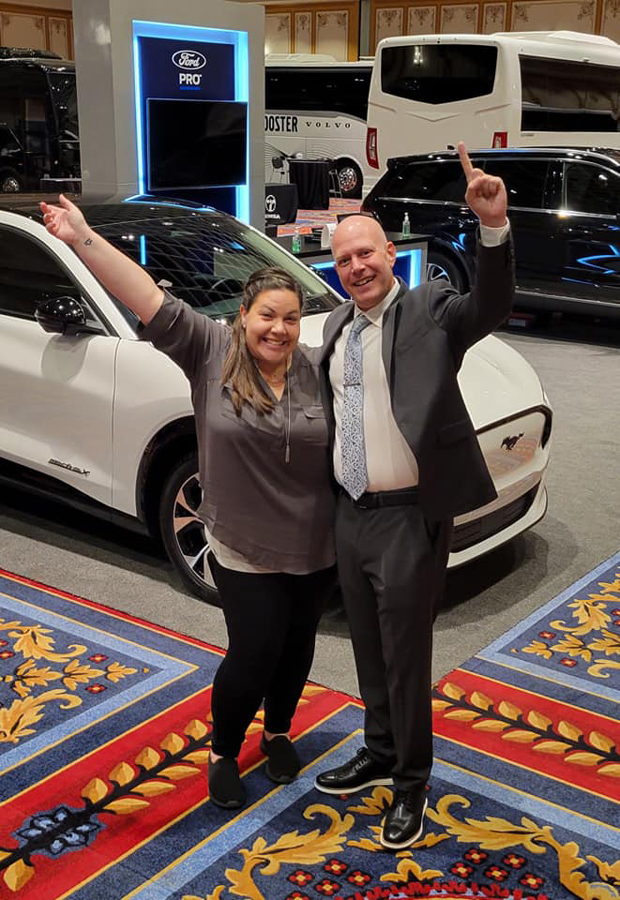 "Dynamic opportunity to build my private car company through learning about better ways of doing things, networking, and finding vendors to help me improve the efficiency and effectiveness of my daily operations!" says David Whittle of Utah Private Car.

Once again, we thank our sponsors, exhibitors, speakers, and attendees for making this yet another event for the books. With the 2022 CD/NLA Show in the rear-view mirror, we look forward to seeing our friends and colleagues at the future Chauffeur Driven and NLA events we have planned for 2022. First is the Chauffeur Driven Executive Retreat, scheduled for June 12-14 in Miami Beach. Limited to 200 operators, our Retreats offer a blend of high-level educational content, local food and flavor, tours, and team-building events, with, a bit of quality time by the pool or on the sand to create an amazing, relaxing, and revitalizing experience from beginning to end. Then, November 13-16, we return to the Gaylord National, just outside of Washington, D.C., for our fall CD/NLA Show. With our industry fully in comeback mode, we anticipate a year of memorable events and high profits for luxury ground transportation.

"The 2022 CD/NLA Show did not disappoint, and I believe I speak for so many of us when I say that the vibe was electric ... There was excitement and the advice shared really displayed the overall support that our industry has for each other," says Christina Zanone of Beau Wine Tours.

"The show was great and exceeded my expectations, but I believe the best thing was meeting old friends after these two long years; I can't wait to do it again," says Cesar Tedesco of Meridian Limo.   [CD0422]
---
To see more great moments from the 2022 CD/NLA Vegas Show click here.