By Stephanie Carnes
For a while now, some marketers have predicted the death of email, arguing that it's too clunky, slow, and uncool compared with texting and other instant communication methods. But the reports of email's death have been greatly exaggerated, with marketing emails 40 times as likely to produce sales as Facebook and Twitter combined, V according to McKinsey & Company. Email marketing remains one of the most effective ways to reach your clients and grow your business.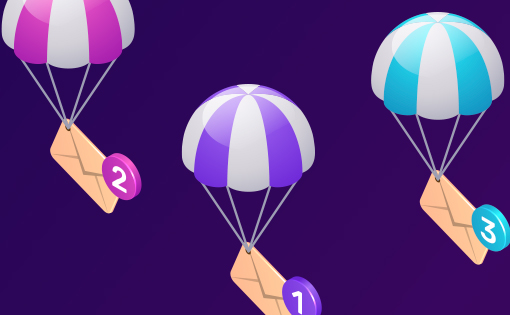 Drip marketing is a strategy that sends, or "drips," a pre-written set of messages to existing clients or prospective customers over time. Using drip email campaigns is a great way for a small business owner to build customer loyalty and bring in new sales without a lot of effort or cost. If you have a subscription to an email marketing platform like MailChimp or Constant Contact, they have the tools to automate the process. But before you start your campaign, here's what you need to know.

What is drip marketing?

A drip email campaign is an automated marketing campaign that sends pre-written but personalized emails to clients or potential clients when a trigger occurs. Typically, the drip campaign sends 2-5 emails.

What is the process?
Identify your audience.
One of the best things about drip campaigns is they can be tailored to different segments of your customer base, from new clients to travel bookers to brides and grooms to groups. You can easily set up these segments in your email marketing platform.
Set your goals.
What do you want to accomplish with your emails? Once you identify that, you'll know which call to action to use, from "Book Now" to "Learn More" to "Sign Up Today." You'll also be able to analyze the results of your campaign—and remember that a 20 percent open rate is the industry average for travel and transportation.
Write your emails.
A mixture of text and images is best, but keep it short and friendly. Include a call-to-action button at the top and the bottom.
Consider A/B testing your emails within your email marketing platform to make sure you have chosen the most compelling content. In an A/B test, you test one variable at a time, such as the subject line, the time you sent the email, or its content. When you see which variable produces the best results, you can use the winner in your drip emails in the future.
Set up your automations and start your campaigns. Make sure to use the personalization options your email platform offers, such as addressing your customer by name.
Review your emails on a regular basis and refresh them when you feel the content or imagery is getting stale.
Can I just do this with a spreadsheet and a mail merge?
You can send out emails through your own email client, but there are definite downsides. You'll have a lot more hands-on work, you won't have the same access to reporting, and the emails may be perceived as spam.
What kind of drip campaigns work well for the chauffeured car industry?
New clients When you create a new client account and take a reservation, send a brief welcome email with information about your company. Follow up with a thank-you email after the trip.
Special occasions If you save client birthdays or anniversaries in their account information, send them a congratulatory message with a special offer a few weeks before the date. Follow up with a reminder a week ahead of time.
Weddings A wedding email list can be a great opportunity to construct a four or five email drip campaign. Possible topics could be a congratulatory/introductory email, a special offer, informative message with top photography locations or little-known venues, safety information, or a message with a sense of urgency to book before it is too late.
Special events Set emails to go to your customer list leading up to New Year's Eve, the Super Bowl, the holiday season, and any local events they might enjoy with chauffeured transportation.
Win-back Drip emails are crucial for re-engaging clients who haven't booked in a while. Let them know you've been missing them!
Setting up a drip campaign requires an investment of time at first, but once you have constructed them, they will do the work for you. If you need help getting started, it can make sense to work with a marketing professional. Either way, don't miss out on the power of email marketing!
[CD0422]
---
Stephanie Carnes is the Spotlight Director for The LMC Groups. She can be reached at stephanie@lmcspotlight.com.