By Kato Murray
There is a quote from author Marie Lu that says, "Everything's science fiction until someone makes it science fact." As we pass into the second half of 2022, I think we can all be grateful that the predictions for this year brought to us by the dystopian 1973 film Soylent Green have so far remained science fiction. Thankfully, in absence of nutrients being delivered by flavorful wafers, there are still plenty of tech updates for people to get excited about.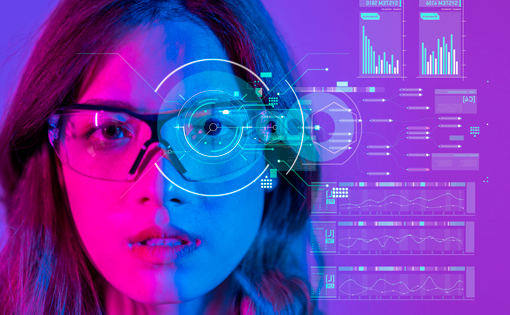 ❱ 5G Wireless Network Updates
According to new estimates from Ericsson's June 2022 Mobility Report, there are expected to be 1 billion global 5G subscribers by the end of 2022, an increase from the originally projected figure of 660 million global subscribers from the November 2021 report. At this current adoption rate, it's anticipated that 5G subscriptions will reach 4.4 billion over the next five years. Recent forecasts also predict that nearly 60 percent of phones worldwide will be 5G by the end of the year.

❱ 3G Sunset
While 5G service is rapidly expanding, a number of wireless providers have retired their 2G networks and have either already retired 3G networks or have announced a sunset date.

↹ AT&T finished shutting down its 3G network as of February 22, 2022.

↹ Verizon will finish shutting down its 3G network by December 31, 2022.

↹ T-Mobile shut down Sprint's 3G CDMA network as of March 31, 2022; Sprint's 4G LTE has been shut down as of June 30, 2022; and T-Mobile's 3G UMTS network was recently shut down on July 1, 2022.

The shutdown will impact organizations that rely on 3G technologies. Many current telematics technologies use both 2G and 3G networks to connect drivers, vehicles, and fleets, so organizations will want to look into upgrading to devices that support 4G and 5G networks ASAP.

❱ The Metaverse
While we don't currently know how many users make up the metaverse (the combination of virtual reality and mixed reality worlds), it's estimated that by 2026, 25 percent of people will spend at least one hour per day using the metaverse and 30 percent of organizations will have adopted services or products that will be available within that space. The automotive industry has already begun adopting the metaverse to engage more drivers.

In late 2021, Hyundai was the first automaker to launch a metaverse space called Hyundai Mobility Adventure. Hosted on Roblox, the metaverse space allows users to experience the latest advanced racing technologies and motorsports available via the company's latest high-performance car. Since the start of this year, additional automakers have followed suit and entered the metaverse, including BMW, Nissan, and Toyota, with additional OEMs joining in each month.

❱ Autonomous Vehicles
The focus is certainly on EVs, but autonomous vehicles are still being developed, albeit a bit more quietly than before the pandemic.

VISTA 2.0 Simulation Engine: MIT's Computer Science and Artificial Intelligence Laboratory recently released VISTA 2.0, an open-source, data-driven simulation engine where vehicles can learn to drive in the real world and recover from near-crash scenarios.

VISTA 2.0 allows the vehicle to move around, have different types of controllers, simulate different types of events, and create interactive scenarios. The simulation can test for lane following, lane turning, car following, and more risky scenarios such as static and dynamic overtaking.

Aurora's Fault Management System: Aurora Innovations recently released its beta for the Aurora Driver 3.0 platform, which includes its newly designed Fault Management System (FMS). The FMS is designed to monitor the health of the vehicle actively, including the self-driving software, sensors, and on-board computer. When it detects an issue, the FMS will intervene—navigating the vehicle to a safe stopping location from which the issue can be addressed.

❱ Other Vehicle Technologies
Voice Recognition and AI: Earlier this year, automaker Stellantis announced a partnership with Amazon to develop the Alexa-enabled STLA SmartCockpit, which would utilize voice connectivity for applications such as navigation, vehicle maintenance, home monitoring, and passenger experience. Most recently, on July 14, Stellantis announced a partnership with SoundHound to bring similar experiences to the European market, utilizing SoundHound's voice AI platform to bring advanced conversational technology. Stellantis anticipates these services to launch in vehicles beginning sometime in 2024.

Hudway Glass: Originally debuted at CES 2017, Hudway Glass allows you to turn your smartphone into a head-up display without investing in a new HUD-enabled vehicle. The app-driven, universally compatible HUD produces a 20 percent larger display than your phone to allow for easier navigation alongside extra information like speed, fuel efficiency, or weather forecast.

V2X Technologies: We have discussed the Internet of Things (IoT) in previous years, which refers to the digitally connected universe of physical devices that can communicate among themselves to help collect and share data. Vehicle-to-everything (V2X) technologies are how the IoT is being translated to on-road experiences.

Vehicle-to-vehicle (V2V) technology allows vehicles within a certain distance from each other to share relevant information. For example, a car braking at the front of a line of traffic can send a signal to the other cars in the line when it stops suddenly, lowering the chance of a collision

There are also developments being made in vehicle-to-infrastructure technology, which will allow vehicles to communicate on the municipal, state, and federal levels, in hopes that it will improve things like traffic planning and other transportation developments.

Supply chains and the ongoing war in Ukraine continue to be a hinderance to wide-scale rollout in some cases, but the pandemic did accelerate the adoption of many technologies that were expected to take years to come to market. Progress marches on.   [CD0822]
---
Kato Murray is the operations associate for the LMC Groups. He can be reached at kato@lmc.group.