BY AMY COOLEY
Small and midsize operators are typically classified as small businesses (fewer than 50 employees) with their own set of challenges.
Like all enterprises, it's an ongoing balance between cost and quality. Your budget probably won't stretch to a full HR department, so how do you position yourself for profitability without sacrificing quality? In HR, lack of quality can be especially risky—from high turnover to costly noncompliance to expensive lawsuits. It's not surprising that about 50 percent of businesses (of all sizes) choose to outsource some or all of their HR functions.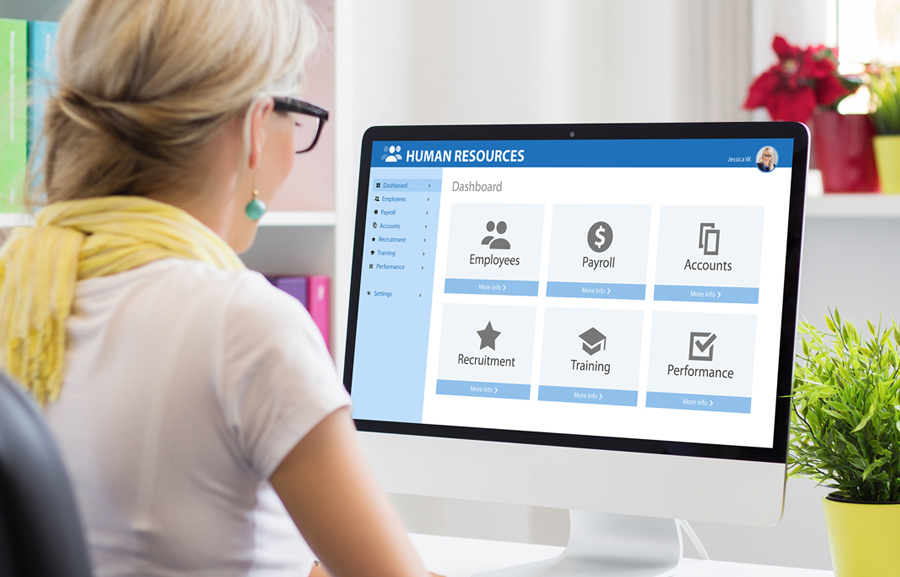 Some businesses choose to outsource all of their HR management, while others focus only on specific tasks, like administration or employee training. Outsourcing can be a cost-effective solution for small businesses because it gives you access to specialists who have the expertise to handle or advise on areas your in-house employees aren't versed in. Not only does this work get handled by an expert but outsourcing also frees up you and your team to do what you do best for the success of your business!

What Kinds of HR Outsourcing Are Available?
There are a many different aspects of the HR function and most or all of them can be outsourced to some degree. What options you choose should depend on considerations like the value of your/your employees' time, and any specialized training or expertise, as well as development interests on your team. In smaller businesses, these are some of the most commonly outsourced HR functions:

Compensation
❱ Payroll and associated tax duties
❱ Job evaluation and compensation strategies

Benefits Administration
❱ Eligibility management and audits
❱ Compliance
❱ Insurance carrier oversight

Workforce Administration
❱ Development, maintenance, and operation of HR information systems (HRIS)
❱ Employee policy and procedure support
❱ Performance management
❱ Employee documentation and records retention

Recruitment
❱ Employer brand marketing
❱ Job postings
❱ Candidate management
❱ Onboarding—reference and background checking, new hire documentation

Culture and Employee Engagement
❱ Employee engagement strategy
❱ Rewards and recognition program

Does HR Outsourcing Mean Someone Else Manages My Employees?
The short answer is no. As an employer, you have management control over the work performed by your employees. More importantly, you and your management team have a responsibility to both lead and coach your staff. You will supervise work that needs oversight; you will make employment decisions; you will set the tone for the culture and values of your business.

However, many businesses, including many operators in the industry, benefit from HR outsourcing partners who work collaboratively with the company, particularly in areas like workforce administration and culture and employee engagement. You might hear these kinds of outsourcing partners referred to as HR consultants. A consultant has the knowledge and background to advise on matters related to employee relations, performance management, culture, and employee engagement strategies. Employer branding is closely related to both culture and recruitment and is another great area for this kind of collaboration.

You may be wondering where the line is drawn between the manager and the HR consultant. The answer is not always the same, but here's a typical scenario that might help put it in perspective: A manager notices their employee's quality of work is slipping—they have been late three times this month and they've been making mistakes.
Manager:
HR Consultant:

❱

Makes note of tardiness and mistakes

❱

Asks clarifying questions

❱

Reaches out to HR consultant for advice

❱

Coaches manager regarding conversation

❱

Converses with employee

❱

Coaches manager regarding conversation

❱

Converses with employee

❱

Guides regarding possible/appropriate actions

❱

Makes decision regarding action

❱

Provides or advises on documentation

❱

Communicates with employee
 

You'll notice here that the manager is responsible for communication with the employee, making decisions, and taking actions. The HR consultant uses their professional expertise and their knowledge of the manager's business to coach, guide, and advise through the process. Other areas of HR outsourcing, like payroll and benefits administration, may be somewhat more transactional, although it is still advisable to work with an outsourcing partner who understands your industry, works with other businesses of your size, and is aligned with your culture and values.

The Bottom Line
Outsourcing your HR department can help you hire and onboard new employees faster. You can also focus on your core business functions while outsourced HR specialists handle employee documentation and benefits administration. Outsourcing your HR department isn't a one-size-fits-all solution. It's important to find the right vendor who fits your HR needs and your culture. When you find the right HR partner, you can rest assured that your HR needs are in expert hands while your own team is focuses on front-end business priorities—like managing their direct reports and delivering exceptional service to every client.   [CD0922]
---
Amy Cooley is HR Administrator for The LMC Groups. She can be reached at amy@lmcpeople.com.