BY JOEY ALLEN
Outsourcing is often a dirty word.

A concept that was once seen as innovative and cutting edge, "outsourcing" has degenerated into a buzzword linked to detached service, disappointing results, and inauthenticity. Even as businesses face labor shortages and their teams struggle with added responsibilities, the stigma surrounding the concept of delegating tasks to a third party is still strong in some circles. That's not to take away from the companies in the industry that have been successful with outsourcing services—such as call centers, accounting, and HR services—but more on that later. Nightmare scenarios of feeling that consistency of quality will suffer or damage their brand, or their own experience with outsourced customer service in another industry are often reasons why business owners are reluctant to consider the idea. But how did we get here?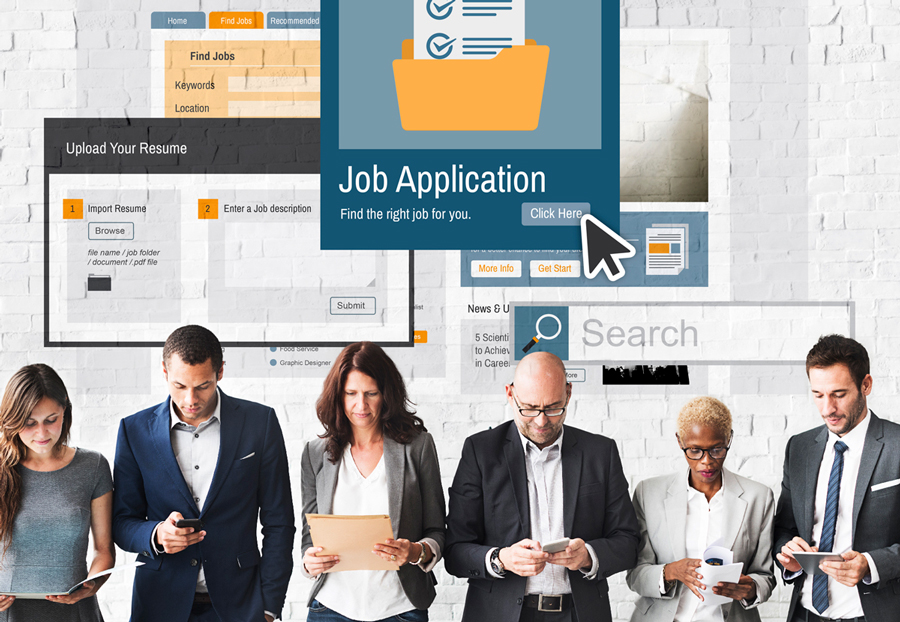 Before I try to convince you of the value that modern outsourcing can have, especially for smaller and midsize companies, let's explore why it gets a bad rap.

Large corporations and organizations can essentially be self-sustaining. They can manage most of their business needs—billing, facilities, recruiting—within their own organizations, which allows them to save costs, maintain control, and operate efficiently.

Many small businesses were originally conceived as scaled-down versions of the large industry models. They might only have one location and a part-time HR manager rather than a full department, but they had to find ways cover their own business functions. By the late 1980s and early 1990s, however, we saw these small businesses shifting to focus on their core competencies, supplemented by outside resources that provided better agility and financial stability to these newer organizations.

We started calling these outside resources models "outsourcing," and the market was flooded with solutions. Even financial institutions like Fidelity Investments couldn't resist dipping a toe into the outsourcing world, with their launch of recruitment process outsourcing company Veritude, for just one example. Call centers seemed to sprout up everywhere almost overnight, and automated Software as a Service (SaaS) solutions weren't far behind. Outsourcing brought the range of flexible, supplemental solutions to roles that were normally serviced by mid-level and even entry-level employees, in the areas of payroll, IT, communications, reception, tech support, customer service, and similar department-level support services.

The concept made a lot of sense: save money and the trouble of hiring and managing employees by leveraging the resources of an external provider who specialized in the function. You are an expert in operating a livery business, for example, but you may not be an expert at bookkeeping, so by outsourcing bookkeeping, you'll get better results. Also, since there are economies of scale, you can save money while doing it. Sign me up, right?!

Not so fast.

The reality of broadly outsourced services was a perfect example of overpromising and underdelivering. It wasn't intended to be, and the process was just as frustrating for the outsourcing companies as it was for their clients. The outsourced service providers wanted to deliver great and meaningful service that was authentic, but that requires more training, oversight, and less leveraging of economies of scale to produce. In order to provide significant savings to their clients while still turning a profit, corners were cut, resources were stretched, and the end result was that outsourcing was associated with poor service and diminishing returns.

In the passenger ground transportation industry, we live and die by the consistent service we provide, so ensuring that authentic, quality service is seamless throughout the entire client process from booking through billing—not just the trip itself—is critical. Otherwise, there's an app for that (Uber or Lyft, in case you were wondering). Clients pay more and forego convenient automated resources to choose high-end service because that level of service is a higher priority than convenience or cost-savings. That's one of the reasons why so many companies in the chauffeured ground transportation industry have been hesitant to use outsourced services. When you are only as good as your last ride, the stakes are very high, and the cost of losing a client is significant.

The pandemic thinned out the ranks of service providers in each market, but at this point, we are thrilled to see the clients we are working with making more money than before and having greater profit margins than ever. However, we are still experiencing a pandemic-hangover in the habits and expectations of our clients and passengers. They are willing to pay even more than they were pre-pandemic, sometimes for lesser service. In almost every sector across the economy, service has degenerated, due to staffing, supply chain issues, poor habits, and lack of resources. For a while now, most passengers were just happy to be out in the world again and accepted and understood the challenges of operating a business in today's market. Just look at the cost of plane tickets coupled with frequent flight cancellations that haven't soured passengers to travel entirely—but it won't last forever.

Today's service provider needs to be prepared for pushback on pricing and service expectations as life continues to return to normal. Inevitably, new companies will begin to flood local markets, driving down prices once again, and today's afterglow of profit post-pandemic will be a distant memory. What can you do to mitigate this and to protect your profit?

There is no question that outsourcing is a growing part of the post-pandemic economy. FindStack reports that 45 percent of companies are using or considering outsourcing services, and 70 percent of these companies name cost savings as the reason they outsource. Many small businesses in particular choose staff extension services for increased efficiency, leaving companies to consider how to choose the right solution for their operation.

It may come down to one factor above all: size. For large outsourcing firms, it is nearly impossible to provide the same level of service as the company would have provided. But it is a new era for outsourcing in staff-extension services: smaller, boutique service providers that are successful because they compete on cost against your internal solution, but not against a large, unwieldy, corner-cutting outsourcing competitor.

By determining which core services and business functions you need and want to provide, and which ones aren't serving your organization or bottom line currently, you can consider options to leverage staff-extension services without disrupting your great service delivery. The key is to think small, and local providers who understand your business and industry are a great place to start. Industry-specific resources that know your company inside and out are also worth considering. Call answering, dispatch, fleet management, bookkeeping, and marketing are all services that you can outsource.

By checking references, shopping these service providers, and getting competitive quotes for all the job functions you're considering, you can arm yourself with the information you need to determine if staff-extension services may be right for you.   [CD0922]
---
Editor's note:
You can read more about the benefits of outsourcing your human resources duties in this month's HR Coach on page 12.
---
Joey Allen is the CEO of LMC Groups. He can be reached at joey@lmc.group.