BY BOB CRESCENZO
In recent years, technology has revolutionized the world and our daily lives. It has changed the way we perform simple tasks, made complicated ones faster and easier, and transformed the way companies conduct business.

The exponential rate at which technology is developing, mutating, and adapting is so rapid that most business owners have failed to keep up with it or to effectively apply it to the operations they run. The reasons are typically the same as those given in relation to other business challenges: not enough time, too costly, doesn't apply to me, or my customers won't use or appreciate it.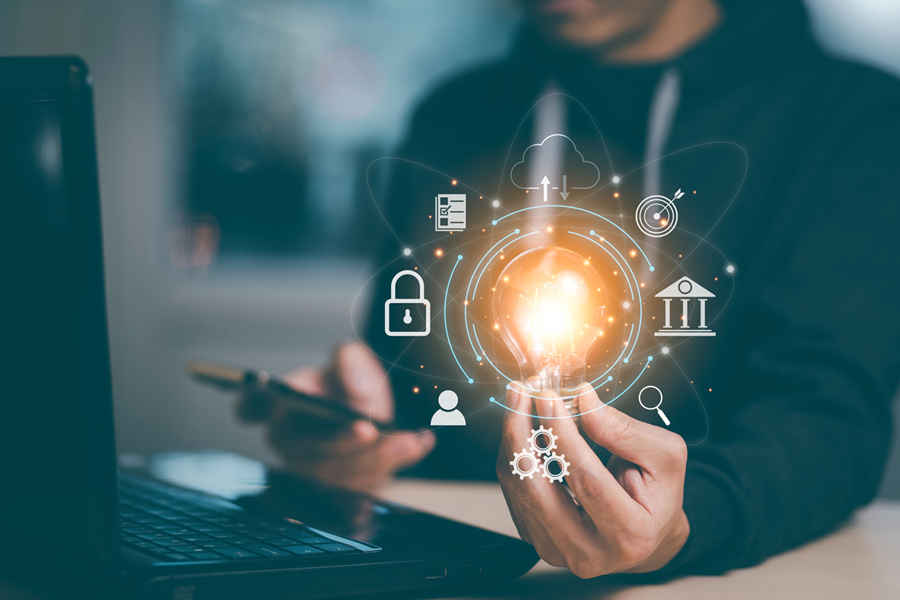 However, hiding your head in the sand is a sure way to begin the business cycle known as a decline. If your competitors are all moving forward and your business is standing still, you are likely to fade away into obscurity.

While it's impossible to invest in all available technology, it's critical to stay on top of the new innovations shaping the passenger transportation industry, and evaluate how this technology will impact your business.

STAYING CURRENT WITH TECHNOLOGY
Before laying out money on technology, you must become familiar with the ever-changing tech trends. Whether you take the lead or assign an individual in your organization to do the research is up to you.

Signing up for announcement emails from leading technology providers and visiting their websites; reading the latest research reports, tech news and blogs; monitoring social media; attending industry events; and keeping an eye on the competition can all help shed light on technologies that are current, about to be adopted, or on the cutting edge. Only then will you have the necessary information to select the technology that will fit your company's goals and needs.

EVALUATING TECHNOLOGY
Once the technology has been identified, you should evaluate how your business may be impacted by it.

Customers
Some technology assists passenger transportation companies in achieving customer success. Websites, chat bots, apps, social media platforms, and phone and email systems, for example, facilitate improved communication with consumers. Companies can also broaden their customer bases and receive more client feedback through electronic communication technology. Office and business management software enables firms to automate functions, such as reservations and accounting/billing, and makes it easier to manage the increasing demand for outstanding customer service. Even your company's vehicle replacement plan, marketing plan, actual physical location, and travel destinations can be impacted by technology.

Company Staff
Whether used for reservations, vehicle tracking, fleet dispatch, or chauffeur scheduling, technology can help employees fulfill customers' needs 24/7/365. It can streamline tedious processes, and not only boost overall worker productivity and efficiency, but company revenue as well. As many companies are still struggling to hire, implementing new tech could be a lifesaver. Employer functions, such as payroll processing or conducting driver screening and background checks for example, which used to take hours, can today be handled in a matter of minutes. And, nowadays, cloud computing technology backs up data automatically, and allows businesses to access information from anywhere by using mobile technology. Technology's potential impact on your staff, your company's phones, computer systems, power source(s), connectivity, website, apps, social media sites, financial and data storage systems, your hiring safety and business continuity/disaster recovery plans, and all areas of your business needs to be examined.

Drivers
In today's world, there is nearly an endless array of technology that affects drivers. Telematic devices, which merge telecommunications and infomatics, can help improve safety and elevate driver productivity. There are global positioning systems (GPS) that provide navigational information, electronic logging devices that track hours of service, and event video recorders that record when a triggered event, such as an accident and aggressive driving behavior, occurs (but it could also be used for tracking speed and wear and tear on vehicles). Smartphones and tablets have become indispensable tools for chauffeurs, easing the connectivity with dispatch and customers. Also, gone are the days when training drivers meant printed training manuals ... these days, driver training means simulators and online e-learning.

From recruiting to driver communication, vehicle maintenance to regulatory compliance, technology can impact your drivers in a variety of different ways.

Maintenance
Vehicles have profoundly changed in recent years thanks to the forward march of technology. You've got vehicles standardly equipped with advanced driver-assistance systems (ADAS), blind-spot detection devices, automated lighting, rear-view cameras, tire-pressure monitors, adaptive cruise control, and rollover prevention, to name a few. There are vehicles that run on diesel fuel, only on gasoline, only on electricity, or a combination of gasoline and electricity. And wireless technology, such as satellite radio, Bluetooth, and Wi-Fi, is common in almost all vehicles. These technologies, however, have a tremendous impact on vehicle maintenance. So, when you're evaluating technology and its impact on your business, it's critical to consider factors such as the types of vehicles you operate; vehicles from multiple manufacturers; fleet replacement and managing different technologies within a variety of vehicles; shop location and the tools needed to manage technology; technician recruitment, training, and retention; inventory management; as well as power sources and communication. Importantly, don't forget about the impact of predictive maintenance technology as the quality of the passengers' experience comes directly from the quality of the care that is shown to company vehicles.

Management
Needless to say, the technology that impacts customers, company staff, drivers and maintenance does, in one way or another, affect management. Some technology can create competitive advantages for a business, while other technology can reduce operating costs or assist in risk assessment. Telematics technology, for example, can help company managers understand where improvements can be made in accident prevention measures and driver safety standards. Simultaneously, security software can help ensure that sensitive information is only accessible to the right people. Whatever technology your operation selects, you'll want to first consider its impact on company policies and procedures, insurance and risk management, communication processes, and company staff, as well as the legal implications of managing that technology.

EXAMINING THE FINANCIAL IMPACT
Certainly, all technology has a financial impact on your company, and any assessment of what you have now versus what new technological options are available must be examined from two perspectives:
What is the current and future cost if you adopt the new technology?
What is the current and future cost if you don't adopt the new technology?
It's also important to keep in mind that some technology might be perfect for your needs in one area, but it will require time, manpower, and investment; trigger benefits; or even cause disruption in other areas. Consider the following factors:
Energy Type and Use (office, garage and vehicles): As energy and fuel types change, retooling and managing your energy costs will be a critical financial issue. This is especially true as you look toward adding electric vehicles to your fleet and want to add charging stations. Some states may have grants or tax credits to help you install solar power for your facility or even defray the costs of retrofitting your garage with these charging stations.
Booking and Customer Communication Platforms: Website, apps, blogs, and social media sites all require constant refinement and updating to drive traffic and revenue for your business. It's also important for passenger transportation businesses to show that they are listening to customer feedback on their own platforms, and continually working to improve the service experience.
Reduction in Operating Costs: While all technology requires an initial financial investment, it often results in a reduction in operating costs in the long run. Some areas that should be examined include fuel costs, vehicle efficiencies, use of data to reduce risks and claims/crashes, improved parts/technology inventory, and job performance.
Capital Improvements, Expenses, and Budgeting: The process of budgeting for capital expenditures is essential for a passenger transportation business to operate and grow from a sound financial position. Therefore, consideration should be given to fleet replacement costs, maintenance retooling costs, office/communication costs, change of energy sources, physical plant improvements, technology development, and acquisition costs.
KEEPING UP WITH THE TECH EVOLUTION
Do you have a plan for evolving with the passenger transportation industry? Take a look at some of the technologies that are likely to have a profound effect in the future, and think about how they might impact your business:
Autonomous/self-driving vehicles
Connected safety
Electric vehicles
Event video recorders
Facial recognition
Nextgen GPS
Predictive maintenance
Robotics in transportation
Smart traffic management
YOU CAN'T AFFORD TO STAND STILL
Like it or not, technology will continue to change the passenger transportation industry as we know it today. Any company that remains "status quo" regarding technology will find itself left in the dust.
Of course, you don't have to rebuild your hospitality-based business from the ground up. You just need to understand how technology impacts your operation—both positively and negatively—and know how to apply it to create a positive change for your business. It may not be easy to do ... but it's entirely necessary.
[CD0922]
---
Bob Crescenzo is the Vice President for Safety & Loss Control of Lancer Insurance Ccompany. He can be reached at bcrescenzo@lancerinsurance.com bcrescenzo@lancerinsurance.com.