BY AMY COOLEY
It's been said that the only constant is change, and that's certainly true for Human Resources compliance and trends! As with every new year, there are several statewide and federal legislative updates expected that may affect how you manage your business and your relationship with employees, so it's time to familiarize yourself with the latest changes.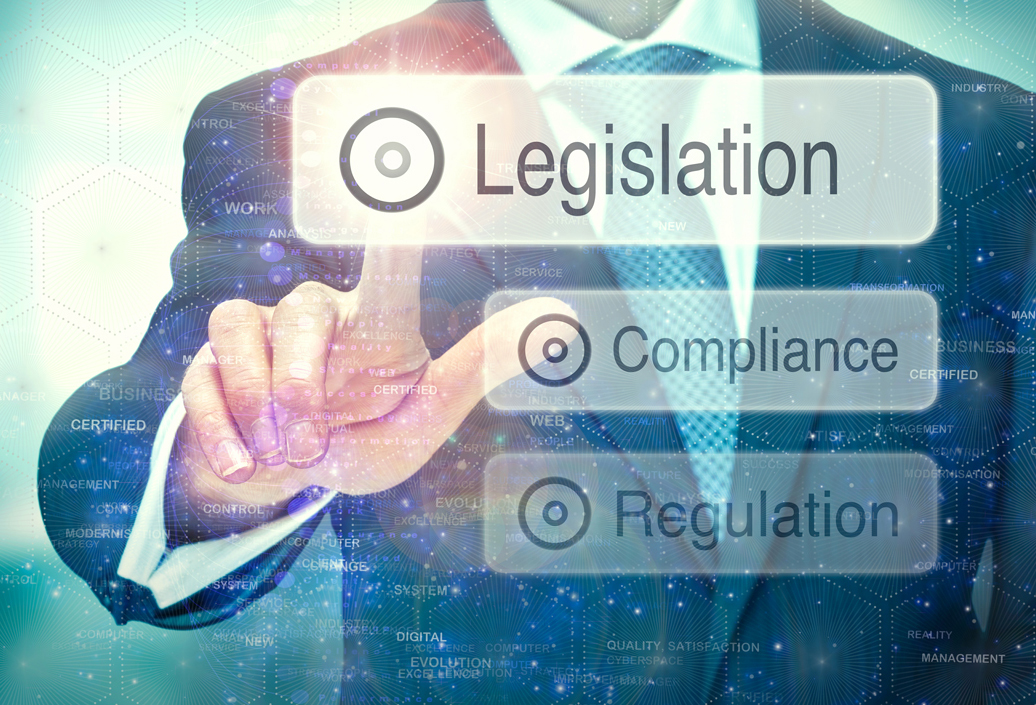 Legislative Changes
Federally, the biggest one to be aware of is the Pregnant Workers Fairness Act, which has been signed into law and is scheduled to take effect in June of this year. Businesses with 15 or more employees will be required to provide reasonable accommodations for qualified employees and job applicants with temporary physical or mental limitations due to pregnancy, childbirth, or related conditions. In real-life situations, we can expect this to play out very similarly to "reasonable accommodations" under the ADA: the employee makes a request for accommodations due to temporary limitations, and the employer is obligated to provide "reasonable accommodations." Smaller businesses will typically have a more generous interpretation of what makes an accommodation unreasonable than larger corporations, which usually have more complex structures and higher revenues.

Many states will see changes as well. Some of changes to watch for are minimum wage increases; protections for time off, vacation pay, and paid leaves; overtime rules; COVID policies; salary transparency; and anti-discrimination policies. If you don't know how to keep up with new regulations, you can sign up to receive Federal updates on the Department of Labor site here: ­dol.gov/general/email. For statewide updates, you'll want to check your state's .gov site for the state DOL page. For example, New Hampshire's is found here: nh.gov/labor/.

Trends in Human Resources
Beyond legislative compliance changes, here are some key trends in HR to watch for in 2023.

AI and Automation: One major trend that is gaining momentum is the use of artificial intelligence and automation in HR processes. From recruitment to performance evaluations, many companies are turning to AI-powered tools to streamline their HR operations and make them more efficient. Applicant Tracking Systems and HR Information Systems are not new ideas, but there is also a growing number of apps aimed at performance management, onboarding, offboarding, even culture and communications. This allows managers and leaders to focus on more strategic tasks, such as employee engagement and development.

Mental Health: Another trend that is continuing to gain traction is the emphasis on employee wellness and mental health. With the global pandemic not completely in the rearview mirror and the shift to remote or disbursed teams, many employees are facing increased stress and isolation. Companies recognize the importance of supporting their employees' well-being and are implementing programs and policies to promote mental and physical health. These programs can range from free (or nearly free) initiatives like shared wellness challenges to paid benefits like an Employee Assistance Plan or expanded health insurance coverage.

DEI: A third trend is the growing focus on diversity, equity, and inclusion. Business leaders can't ignore the importance of creating inclusive cultures and are taking steps to address unconscious bias, promote diversity and equity, and support underrepresented groups in the workplace. Current DEI initiatives are focusing not only on representation, but also on development and inclusion: not just a chair in the office, but a seat at the table. The standard is equal opportunities for growth and engagement. Diversity has real value to businesses; diverse teams make better decisions.

Engaging Your Team: Finally, employee engagement is becoming more and more important, and organizations are taking a more holistic approach. In addition to "old school" engagement tactics like compensation and benefits, employers are focusing on work-life balance, career development, and employee involvement in company decisions. Key motivators for workers include meaningful work, quality of life, and leadership and values they believe in.

None of these trends is brand new, but they all continue to gain momentum. Whether it's a legislative change or an employment trend you're ready to embrace, the time is now. You don't have to go it alone; consult with an employment attorney or partner with an HR expert for support.   [CD0223]
---
Amy Cooley is HR Leader for The LMC Groups. She can be reached at amy@lmcpeople.com.