The long days of summer are coming to an end for many of us, but don't put away those warm-weather clothes just yet. This October 22-25, Orlando is the place to be for the 2023 CD/NLA Fall Show at the all-under-one-roof Gaylord Palms. This beautiful resort property is your fall destination for hours of education; endless networking; a packed show floor with all the best products, services, and technology; and a ton of fun with upwards of 1,500 other industry professionals! Your time away from the office is valuable, so we pack in the ROI over four days that you can immediately apply to your business. No matter how big or small your operation is, there's something for you at the CD/NLA Show. Many thanks to all our generous sponsors, including Title Sponsor Volvo.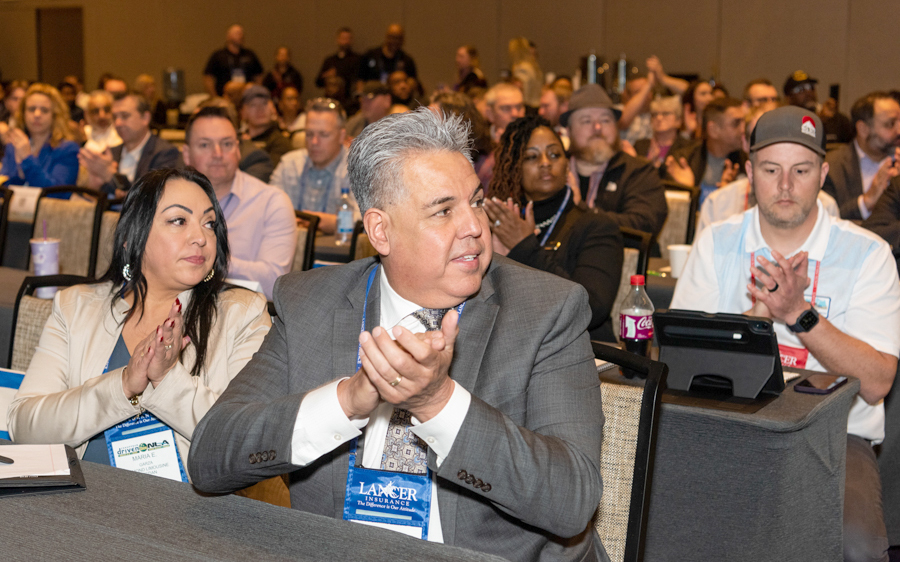 ★ Education
As an entrepreneur, you can never be exposed to enough good ideas, and we have them in spades with a dozen seminars and roundtables on the docket. Over the past few months, our CD/NLA Show Education Committee—who are hard-working business owners just like you—have been finalizing the topics for our dynamic slate of sessions. Some include The Importance of Paying Back EIDL and Other Loans; Embracing and Making Money With EVs; Leveraging Visual Marketing to Stand Out; Succession Planning for Operators at Every Stage; Empowering Passenger Transportation With AI; and Unlocking the Power of Organized Books. Other sessions will address HR topics; diversity, equity, and inclusion (DEI); issues affecting small operators in a session led by small operators; corporate and retail work; as well as a safety workshop. Whether you're an operator with one car or 100, we're confident that you will find some immediate, useful takeaway from our sessions. The business world is always evolving, so we have the latest information to keep you up to date with an eye toward the future, but with plenty to keep you grounded in the present.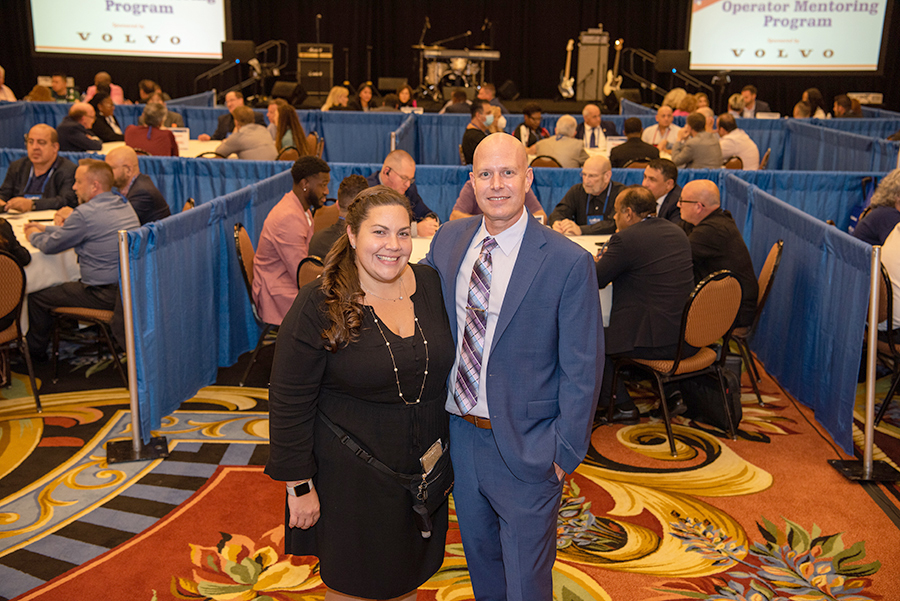 ★ Networking
Let's face it: There's nothing quite like getting together with hundreds of your peers at a professional conference, and the energy and excitement it produces can last long after the show is over. That's why we build in plenty of opportunities for networking like our insanely popular Affiliate Central Global Partner Forum (sponsored by Volvo), where you can chat with operators who are looking to entrust you with their traveling clients. Ladies are also invited to join us for the enduring Women in the Industry, an event that addresses issues specifically affecting our female peers and which is also packed with loads of inspiration.

But you'll also find that the networking will happen organically. The benefit of being under one roof means you'll run into fellow operators at the property's restaurants and bars, so you're bound to strike up an impromptu and maybe even fruitful conversation or two along the way. Don't forget our breakfasts and lunches, where you can break bread with your friends, new and old. By the end of the first day, you'll be networking like a boss!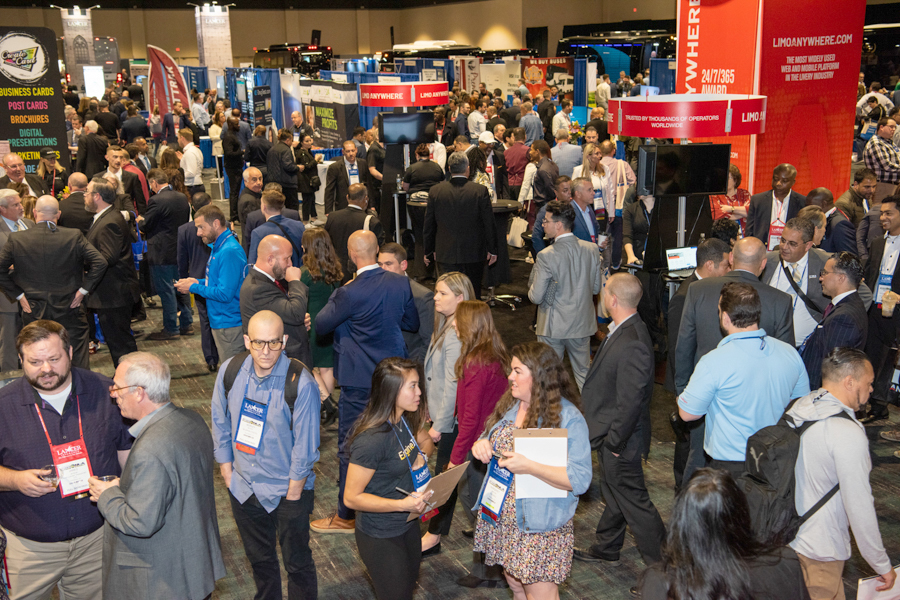 ★ Can't-Miss Events
Interested in finding out how local associations are fighting for you? Join us for our Association Summit where we bring together the leaders of regional livery organizations from all over the country for a candid discussion about how they are tackling issues in your neck of the woods as well as on a national scale. Attendees are also invited to join the National Limousine Association's Membership Meeting for more information about how they are navigating the federal landscape. We'll also have more details about our State of the Industry in the coming weeks—a CD/NLA Show staple that always generates interesting dialogue—so stay tuned to our weekly e-news and social media for those updates.

Without a doubt, one of the most celebrated events of our show is our Operator Mentoring Program. This is your opportunity to sit down with distinguished and forward-thinking industry operators to ask questions, get advice, and swap ideas. But why settle for one when you can brainstorm with two? Each table will be led by two distinguished Mentors, one an "under 45" dynamic market leader as well as an "over 45ish" experienced and skilled veteran—both seasoned professionals—for a vigorous conversation with perspectives spanning the generations. We have quite an impressive list of Mentors, which you can check out on page 19.

Of course, it wouldn't be a CD/NLA Show without our expansive show floor, which features the critical vendors and suppliers that you need to power your operation. Whether you're looking for the latest metal for your fleet, groundbreaking technology and back-office software for efficiency and accuracy, full coverage insurance, professional business services, or a rare find that will help your business stand out from the competition, the show floor offers low-pressure browsing and event-only discounts. Head to the show floor on Sunday evening for our Opening Night Party (sponsored by TEMSA) and again on Monday and Tuesday for lunch, then stick around to talk with company reps who are happy to help you with your questions!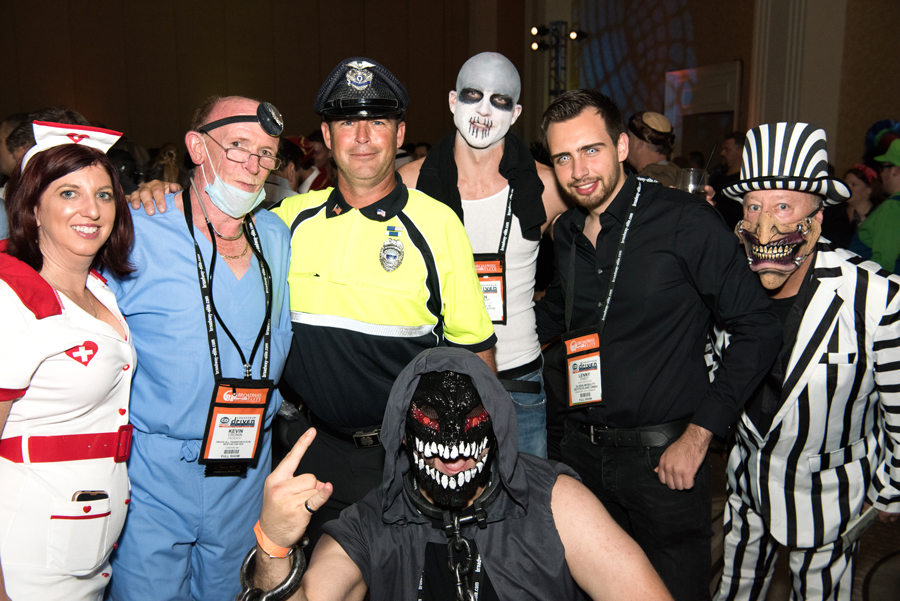 ★ CD/NLA After Dark
Get ready to let loose and unwind at our kickoff party on Sunday night (sponsored by TEMSA). Join us on the show floor where you'll sip on tantalizing drinks, sample tasty hors d'oeuvres, soak in the live entertainment, and enjoy the company of your peers in a relaxed environment. Who said networking and shopping couldn't also be fun? October is spooky season, so we're serving up a scary good celebration with our Halloween Costume Party on Monday night. Dust off your creativity, tap into your inner ghoul, and conjure up your best looks for a heart-pounding evening of spooks and thrills. We'll be making spirits fright with our bewitching drinks and devilishly delectable fare while you dance the night away to our spook-tacularly captivating music. Mingle with your fellow attendees, snap a few photos in our photo booth, and forge relationships that will endure long after the masks come off. And yes, we'll be crowning a best-costume winner, so dress to impress. Special thanks to sponsors ANB Trans, Centennial Worldwide Chauffeured Transportation, and Crown Worldwide Transportation.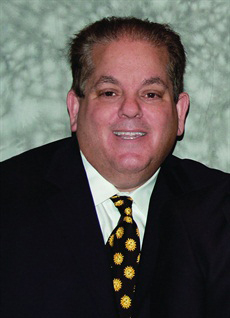 2023 Charity Golf Outing in honor of Tommy Mazza ★ What's Next
Are you registered yet? Take advantage of our Early Bird Rate of only $449 through September 8, and NLA members can save an additional $75 off the registration price. You'll also be able to select a Mentor pairing for our Operator Mentoring Program, so register ASAP for your best chance at joining your preferred group. Don't forget to book your room; we've secured a rate of $249/night at the Gaylord Palms—which includes resort fees. You can even turn it into a mini vacation by bringing the family and enjoying a few extra days in Orlando.



We also mark the return of our Charity Golf Outing, which will be held at 9:00 a.m. on Wednesday, October 25, in honor of Tommy Mazza, the late industry consultant, former executive director of the NLA, and a dear friend. It will be held at Falcon's Fire Golf Course, just five minutes from the Gaylord Palms, and will include breakfast, lunch, prizes, and more. Pre-registration is $169 (onsite is $199), and all the proceeds will be donated to a cause that was important to Tommy, which will be announced soon. We are looking for volunteers and still have some very affordable sponsorships available; contact Chris Weiss (chris@chauffeurdriven.com) for more information.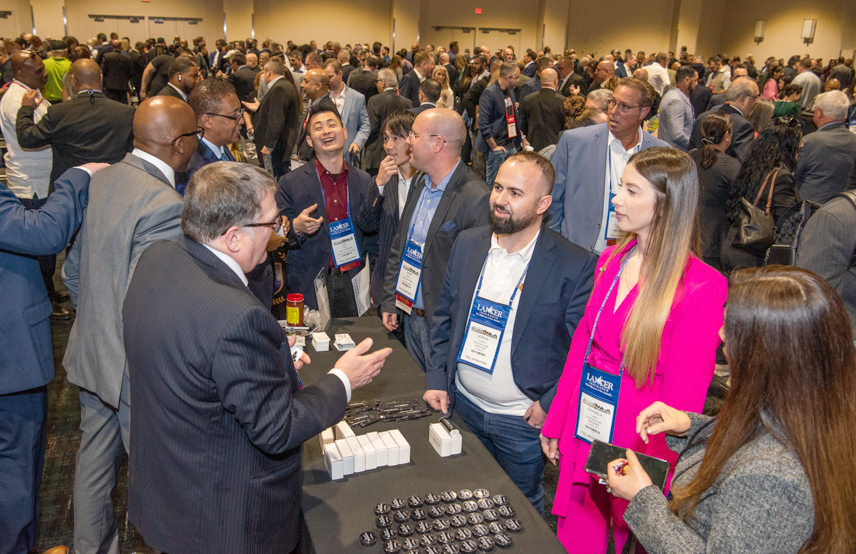 While there's no additional fee to attend our Affiliate Central Global Partner Forum, have you considered purchasing a table where you can display your marketing materials and let the traffic come to you? A limited number of tables and markets are available, so please contact CD Director of Events Jess Pavlow (jess@chauffeurdriven.com or 856.452.0323) directly for more information. First come, first served.

As we're ticking down the weeks until October, we'll share the latest updates at cdnlashow.com, in our weekly e-news, and on our social media. We're looking forward to seeing you in Orlando!   [CD0823]