BY AMY COOLEY
We say it every day: with the amount of competition in the ground transportation space, operators of chauffeured car services need to continuously focus on differentiating ourselves. When asked what our key differentiator is, "service!" is generally the response.

Training, developing, and keeping your reservations team accountable to meet your customer service standards involves several key steps.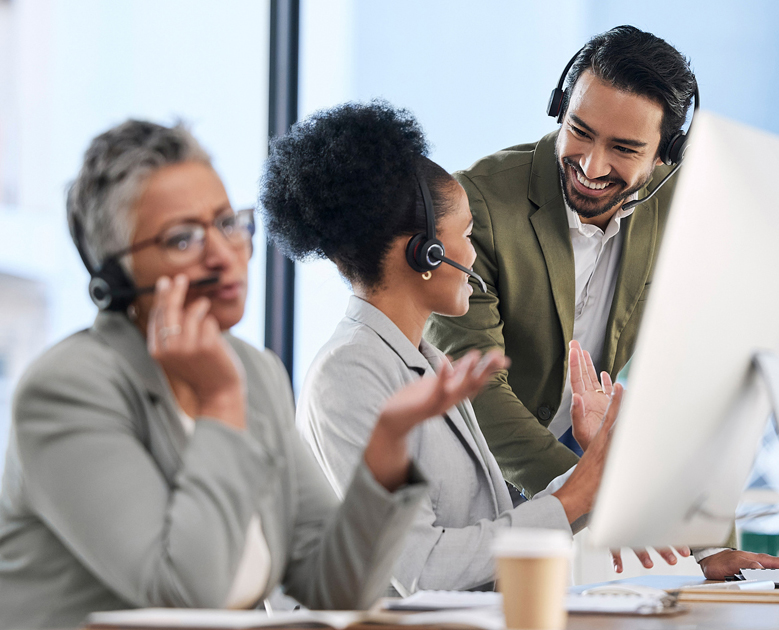 1. Define and document your service standards: Clearly outline the specific customer service standards you want your reservations team to meet. This might include factors such as professionalism (e.g., a preferred greeting when answering the phone), responsiveness (how many rings before pick up, hold times, providing appropriate answers, etc.), friendliness, problem-solving ability, and attention to detail. Be precise about the behaviors and attitudes you expect from your team.

2. Develop training materials: Create training materials that cover various aspects of customer service. These materials can include written guidelines, standard operating procedures, role-playing scenarios, recorded calls, presentations, games, and so on. Ensure the materials are comprehensive, easy to understand, and aligned with your company's values and objectives.

3. The big picture, down to the details: Ensure your team has a thorough understanding of your operation's policies, procedures, and available services. They should be knowledgeable about your fleet, pricing structures, booking procedures, cancellation policies, and any additional services or perks you offer. Ensure your team has access to current, detailed information about your vehicles, their features, amenities, and any special services or packages you offer.

4. Teach effective communication skills: Communication plays a crucial role in customer service. Train your team on effective verbal and written communication techniques. This includes active listening, maintaining a friendly and professional tone, responding promptly to inquiries, and addressing customer concerns and complaints with empathy. Excellent telephone and email etiquette are part of elevated service that differentiate you in the ground transportation arena.

5. Role-play scenarios: Conduct role-playing exercises to simulate real-world situations. These exercises can help your team practice handling various customer interactions. Provide feedback and guidance after each role-play session. People sometimes feel a little silly role-playing, but actually saying the words and hearing them out loud is tremendously helpful.

6. Emphasize problem-solving and decision-making skills: Customer service involves resolving issues and making decisions on the spot. Train your team on effective problem-solving techniques, such as identifying the root cause and exploring potential solutions. Empower them to make informed decisions that align with your policies, service standards, and client relationship goals.

7. Inside sales/upselling: Teach your team to be alert for opportunities to sell—closing the deal, vehicle or service upgrades, roundtrips, and future events are all potential sales opportunities. Help your team recognize when upselling is actually good customer service, and how to close the deal without manipulation or deceit.

8. Accountability and continuous feedback: Provide regular feedback to your team members on their performance. Offer constructive criticism and praise for exemplary customer service interactions. Additionally, encourage them to share their experiences, challenges, and suggestions to further improve customer service standards. Consider implementing performance evaluation metrics to monitor their progress.

9. Refresher training and continuing development: Your business, like any other, is likely to grow and/or change over time. As your organization evolves, it is essential to keep your standards, procedures, and resource materials up to date. Even if you don't experience big shifts in your operation, it is the nature of people to fall into certain habits. To keep those habits fresh and on point, plan for regular refresher training and development opportunities for your reservations team.

Remember that meeting customer service standards is an ongoing process. Conduct refresher sessions periodically, provide opportunities for professional development, and stay updated with industry trends and customer preferences in your market(s). Invest in your team, provide resources, hold them accountable, and share the knowledge. You may even choose to partner with a third-party expert for training/development and performance management support.   [CD0823]
---
Amy Cooley is HR Leader for The LMC Groups. She can be reached at amy@lmcpeople.com.