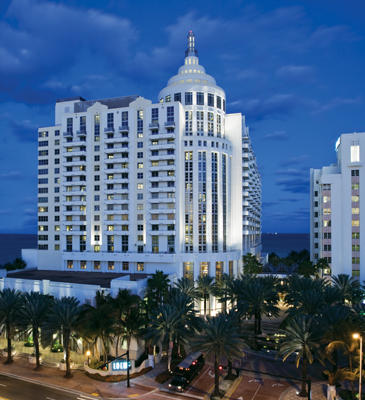 The Industry's First-Ever Hotel Takeover
We're getting ready to hit the road with our first show in the Sunshine State, and we want you along for the ride! Join us when we take the 2015 Chauffeur Driven Show to the posh Loews Miami Beach Hotel from October 11-14 for an event jam-packed with the high-quality education and high-energy entertainment our shows have become known for at a luxury locale right on the South Beach shoreline. With the vast majority of Loews' rooms reserved for our show, the industry's first-ever hotel takeover will present a networking opportunity unlike any other—and that's even before our scheduled events begin. The location might have changed but your favorite mainstays from our previous shows—like the expanded Global Affiliate Forum, International Meet & Greet, and the industry's only Mentoring Program—are all still on the schedule, and we're adding a Women in the Industry evening reception to this year's show, too. Many thanks to Title Sponsors The Lincoln Motor Company and Grech Motors.

The opportunities for worldwide networking will abound at what proved to be two of last year's most popular and talked-about offerings. Our Global Affiliate Forum will be bursting with more than 40 tables of companies hailing from around the world who are looking to broaden their reach while helping you do the same. Last year's International Meet & Greet saw a packed house and we're expecting an even bigger and more enthusiastic turnout at Miami.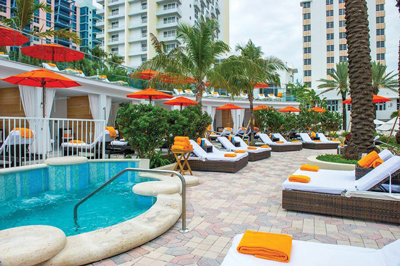 Loews Miami Soak Cabanas


Our Education Committee is currently putting the final touches on the programs that will offer you tips and tools to improve your business: Check out next month's issue for a full snapshot of all that our workshops and seminars will have in store for you.

Meanwhile, this year's Keynote Speaker will offer up a different kind of education. Entrepreneur and accomplished lecturer Terry Jones—founder and former CEO of Travelocity and founding chairman of Kayak—will draw upon all that he's learned from more than four decades in the travel industry, which he'll use to challenge our attendees into examining their companies in new and innovative ways.

Jones started out as a travel agent in 1971, and his varied roles in the travel sector since then have given him a unique vantage point when it comes to observing how disruptive technologies can affect an entire industry. As instant-booking sites have changed the travel landscape, Jones has a firsthand understanding of what it's like when new companies burst onto the scene, providing insight into how a post-TNC ground transportation industry can forge ahead while adapting to changing times.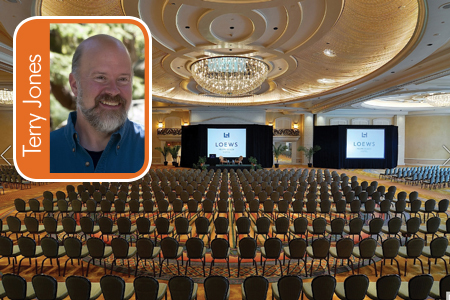 Keynote Speaker Terry Jones former CEO of Travelocity and Founding Chairman of Kayak


With a significantly expanded trade show floor that's already almost sold out, we'll bring you not only the latest and hottest from the industry's leading manufacturers and suppliers but also micro-sessions that will deliver short bursts of bonus education and workshops tailored to deliver a range of information about operating within the bus and motorcoach sector.

Also new to our show floor will be the inclusion of meals, so you can refuel with lunch one day and brunch another without leaving the bustling exhibit hall. The Miami Beach Convention Center is an easy, palm tree-lined walk from the Loews, but there will be shuttle services available for those who prefer transportation between the two.

Our Charity Committee has been hard at work for months planning this year's charity event. The fundraiser will be held on the show's last night and once again benefit The Ryan Seacrest Foundation, which helps inspire sick children through the healing power of music. This dinnertime auction is guaranteed to be an inspirational evening that will help out an incredible cause, for which the industry's generous spirit helped us raise nearly $85,000 last year.

We know it'll be impossible to resist the breathtaking views the Loews offers of both the Atlantic Ocean and South Beach and it's even harder to ignore Miami's beachy vibe, so we're gearing up for plenty of good times after hours to make the most of our Floridian locale. Ring in the show on the first night with our Havana Nights-themed party that will end with a lobby-bar takeover, and our Monday night poolside Caribbean Sun Splash bash will be the perfect lead-in to our legendary suite parties.

While our show is slated to run for four education-rich, network-building days, we've scored an awesome deal with the Loews that extends our discounted rate of $225 a night into three days preceding and three days following our show. You'll have plenty of time to discover the best that the Miami market and its surrounding areas have to offer without missing a second of everything our show promises to deliver.

Be sure to check out our newly launched responsive site at chauffeurdrivenshow.com, which we'll be fleshing out and updating as details become finalized. Don't forget to download a registration form while you're there and ensure your place at the industry's must-attend event. We can't wait to see you in South Beach! [CD0515]