BY PAT CHARLA AND JENNIFER WONG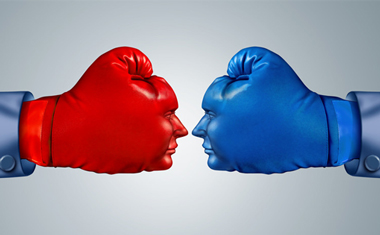 If you're an operator who's worried about what current market disruptions are doing to your business' you are not alone. As marketing specialists in the industry' we receive daily calls from operators explaining how it's negatively impacting their companies. "Our new business leads have really dried up'" one owner said. "It's taking longer and longer for prospects to make a buying decision'" another emphasized.

The game has changed. While clients have always demanded lower prices' they seem to forget about quality' dependability' and safety—even if they're ultimately disappointed by the company with the lower price. There's no denying that historically fierce competition is only getting worse—but it's not something you should be afraid of. Whether the adversary is a long-time industry fixture' a new market entrant' or an industry disruptor' you can successfully gain momentum in the marketplace. In order to rise to the top' you're going to need a marketing plan that considers the new dynamics to get you there.

1. Include Strategic Competitiveness and Innovation

Competition is healthy for your business and fosters the innovations that keep you in touch with your clients' needs. This is not the time to hunker down and hope that the TNC storm will blow over; instead' focus on how you're going to offset their marketing messages. How are you going to take advantage of market conditions and come out stronger? What will you change about how you do business? What has always been the difference between success and failure?

The answer is that the profitability depends on good marketing. By recognizing that your company can be better and stronger in ways that even the largest competitor can't be' you'll differentiate yourself. How? By identifying your uniqueness and using it to your advantage.

It is crucial for you to create' nurture' and reward loyal patrons. Make it part of your business and marketing plans. And don't just raise the stakes: Change the game. If you do' you won't just survive—you'll thrive.

2. Establishing a Unique Brand Is the Key to Success

No matter who your competition is' you must define your business clearly' identify what you're really selling' and know not only who your perfect clients are but also how to reach them. But there's one more pivotal step. You'll want to use all this information so that your perfect client will instantly recognize your service and love it. This is known as branding.

Whether you're just establishing a brand or evaluating the one you already have' the first question is the same: Who are my customers and how can I make them customers for life? With a short phrase' sentence' or logo' your "brand" should tell them who you are' what you do' and what makes you special. In as few words possible' explain why they should choose you above all others. Be distinctive' not conventional.

Paying attention to what your competitors are not doing could create an opportunity for you to fill that void. Look for weaknesses in the market and fix them."

Reach out to your target market and tell them why they will like you. Think outside the box to humanize your company. Remember that people want to connect with people they both like and enjoy being around' so think about ways you can relate to your prospective clients.

Don't make the common mistake of regarding brand development as a one-time deal. By monitoring your brand on an ongoing basis and tweaking it as necessary' your changes will be subtle and won't raise questions or concerns that may have consequences. Bonus: Your clients will be happier because they'll get what they expect' since the service mirrors your brand accurately.

3. Develop Market Power by Knowing Your Competition

Once you have established your brand' you should examine how it fits into the marketplace. Find out how you stack up to the competition. Gathering competitive intelligence and developing effective ways to compete are often overlooked assets.

Paying attention to what your competitors are not doing could create an opportunity for you to fill that void. Look for weaknesses in the market and fix them. Search for similarities as well. Lay out a spreadsheet comparing and contrasting competitors' and use it as a tracking tool to develop strategic marketing and business plans. Be proactive and innovative' not reactionary. Don't simply imitate them: Improve on your competitors' models and throw away the playbook. Most of the power your competitor has is the power you give them.

Take a lesson from American vineyards—an extremely cutthroat industry—and look for ways you can learn from each other while playing nice. It's common for vintners to compare botanical notes on pruning methods or canopy management in their mutual quests to grow a better grape. Likewise' it's important that we learn to pool our resources and positively communicate with each other to better our industry and protect ourselves from outside entities that don't want to play by the rules.

4. Fine-tune Your Niche

After you've evaluated how your brand stands up in the marketplace' narrow your focus and look for a niche. Concentrate on your uniqueness as well as buyers who may gravitate to what you offer. Look for opportunities where your competitive advantage best fits.

Also understand that "niche" doesn't mean "small." There are niche markets with millions of people. As noted in a recent blog post' Greg Furman' the owner of The Luxury Marketing Council' states that there are "globally' some 12.7 million 'best customers' with liquid portfolios/investible assets of $1 million and often much more; not counting their residences' yachts' cars' art' private jets' etc." Identify service voids that may open doors for you. Be bold and don't be afraid to break with tradition.

Three areas of concentration can improve your competitive edge: quality' price' and service. It's rare to focus on all three at the same time' but service must always be the foundation of your strategy to maintain a competitive advantage. Pick price or quality' and complement it with service.

Be realistic and selective when vying for business. Consider the likelihood of success. Walk away sooner rather than later' especially in the corporate sector. Why would you want to compete against 10 other companies? Compete head to head or not at all.

5. All Communications Need to Reflect Your Brand

Now that you have a good grasp on where you're going' it's imperative that you develop effective communication to get you there. It's challenging in any field' but it's particularly difficult in an industry where multiple groups within the company have direct contact with clients.

The message coming from everyone involved must be consistent with the message of your brand. Whether it is management' receptionists/reservationists' chauffeurs' back-office support' or outside marketing experts' make sure they convey a unified' consistent message about who you are' what you do' and the uniquely valuable service you provide. Once this message is clear' the next step is getting to the right place at the right time and in the best forum to draw in your target audience.

6. Keep Pace with Technology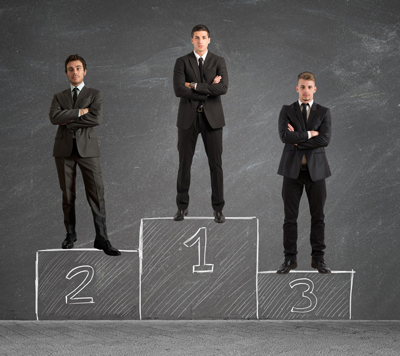 The days of telephone reservations are numbered: In fact' Gartner Research recently released a study indicating that customers will manage 85 percent of their relationships without talking to a human by 2020. Remember' your clients can reach some of your competitors by pushing a button on an app. If you haven't kept up with new technology' you're probably losing more business than you realize.

An entire article could be written about leveraging technology and its importance to our industry. For now' it's critical to understand that we're currently at the inflection point to change the way we operate. The market has spoken' and if we don't step up and meet those needs' our competitors certainly will. The longer we wait' the harder it will be to recapture what we're losing. It's imperative that operators understand major changes in client expectations and are prepared to meet those needs.

Customers are expecting ground transportation companies to do what concierges offer hotel guests. They want fast and exemplary service' and presume an immediate ride—but you also must be ready to confirm future pickup times. They want to see where you are in real time: "My phone knows where I am and so should you" is the attitude of today's client. If they decide they want a ride later' they'll expect you to give it to them. Every company must be positioned to capitalize on the technology that meets this evolution in customer expectation or they will fail.

7. Establish Loyalty Programs for Client Retention

Never underestimate the value of customer retention and loyalty. While it's important to examine different ways to retain clients' you must first make a conscious decision to put the customer at the center of everything you do. This means providing perfect service' caring delivery' timely arrival' and a complaint-resolution process (always starting with an apology) just in case something ends up being less than perfect.

Communicating with your clients is key. If you are not talking with and to them' somebody else is. Customers don't owe you their loyalty. Quite the contrary; you have to earn it and' if possible' reward it.

Loyalty programs are great tools for client retention. It's important to reward not only purchases but also other specific behaviors' such as survey participation or "liking" a social media page. Don't forget to celebrate your best customers' anniversaries' birthdays' and other milestones with special offers that demonstrate genuine interest and warmth.
8. A Professional Website Is a Mutually Important Tool
Researching online to buy offline empowers today's customers to search for service providers—which puts your website front and center. Like every first impression' your website should make a good one while quickly and clearly differentiating your services from the competition.
A well-designed website establishes a professional image for you and inspires a high level of trust for consumers. Think of your website as a mix between an online storefront and a full-page ad. It is one of the most economical ways for people to both locate and learn more about you. It gives you legitimacy as a business and reassures potential customers that you are not some fly-by-night company. This is particularly important in businesses where buyers will want a high level of trust' like if you're targeting high-income clients' businesses' and repeat customers who will want quick access to information about all of your services' as well as contact information.
Three areas of concentration can improve your competitive edge: quality' price' and service. It's rare to focus on all three at the same time' but service must always be the foundation of your strategy..."
If possible' hire a marketing professional who has industry experience to design and create your website. Designers familiar with the demands of chauffeured transportation will be able to tailor a site that makes your brand come alive and maximize traffic to your site. Websites are relatively inexpensive investments for the long-term benefits you get out of them.
9. Keep Your Website Dynamic and Coordinated with Your Social Media
If you build a website and use it only as a contact page or a place to explain what you offer' you're losing most of its value and neglecting one of the best places you can actively develop a relationship with your client without a lot of time and expense. By integrating your website with media strategies' you develop stronger relationships with them while building an automatic marketing machine.
Start off easy and go from there. Begin with a blog: As you build it' you can link to other media where you've provided expert advice. Actively posting information about your company and the industry alike boosts your relationship with clients as they gain confidence in you as a skilled and knowledgable professional. It also attracts search engines' which will then automatically market your site. The more valuable information you post onto your website' the more prominently you will be ranked by search engines when someone looks for the services you provide.
When setting up your media strategies' there are two things to keep in mind: You must provide quality' well-written information' and' as time is money' you will need to balance the time you will spend on media communications against your other business responsibilities. If you have neither the time nor expertise to write about your business and the industry' consider hiring a marketing specialist who does. Again' it is relatively inexpensive cost for the returns they provide.
Each social media offers a new and exciting way to build a more successful business. While you don't have to take advantage of them all at once' you should have a plan on how you will grow each one over time. If you're daring and want to initiate a campaign' talk to a marketing professional who will guide you through the process. Marketing experts can help get you started and build your media exposure as your budget grows from your success.
A recent Forbes article showed impressive statistics illustrating the value of social media in helping businesses grow. Using multiple sources' they revealed that 92 percent of marketing managers found social media important to their businesses and 80 percent indicated that it increased traffic to their website. Some of the benefits they noted included increased brand recognition' improved brand loyalty' more opportunities to convert' and higher conversion rates. They indicated that "social media has a 100 percent higher lead-to-close rate than outbound marketing' and a higher number of social media followers tends to improve trust and credibility in your brand' representing social proof."
10. Make Your Clients Feel Special with Personal Messages
Another great way to enhance your importance is by keeping your clientele informed through emails and text messages. Think about how your clients will feel when they receive a personal message from you through email or texts with meaningful information (though you don't have to write it yourself). Perhaps you're letting clients know about a new service' breaking industry news that impacts them' or sharing the best "hot spots" during a vacation or holiday. Don't miss this great opportunity to connect with clients by thinking that you're bothering them. Talk to them and follow up with client satisfaction surveys.
But do be careful and don't overdo it. Make sure the information is relevant and timely. And take care not to flood them with correspondence. Another big mistake is sending emails that "pretend" to be informative' but are masked sales calls—your customers will see through it and they won't like it. Valuable information sells itself. Do invite calls if they have questions or comments' and always offer an opt-out or unsubscribe option.
11. Protect Your Integrity
You can develop the sharpest brand' create the most beautiful website' and have a social media network that makes competitors drool—but without your integrity' it's all worthless. Make sure that you and everyone associated with your company says what they do and does what they say. Nothing will make your business dry up faster than making promises you don't keep' saying things that are not true' or failing to keep a cool head when customers get upset. Create an environment where employees are well-informed' confident' and understand your business.
There is no greater asset to a corporation than its employees. People don't want to do business with a faceless company: They want to do business with people they know' like' and trust. Clients need to see who you are beyond your services. Creating a customer-centric culture can differentiate you from the rest' which helps you beat the competition. It shows that you have both integrity and a commitment to excellence.
Make it easy to do business with you. Let clients and your target market know what to expect through your website' social media' and helpful personalized messages. Make sure you deliver what you promise. Monitor internal systems and modify them as your business grows and changes to keep it consistent with your brand. Strive to make every ride for your client their best ride.
[CD1015]