BY MADELEINE MACCAR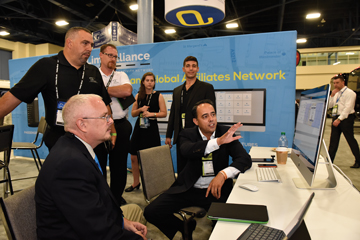 Raj Grewal (right) gives a demo of his software at the CD Miami Show If invention is the mother of necessity' it seems only natural that operators have taken it upon themselves to bring improved technology to the ground transportation sector. From the back end to the on-screen interface to a unifying mobile app' an operating system needs to streamline an array of processes that are all at once universal to the industry and as customizable as operators of various sizes and markets demand.

Enter Raj Grewal and the Limo Alliance team. Grewal has been running the Wayne. N.J.-based Blackbird Global Chauffeured Services since 2010; given that India-based software firm NetQuall Technologies is also under his direction' a product marrying the two ventures was all but inevitable. Eager to see the functionality he wanted on the market' Grewal decided it was time to create the very tool he felt was missing.

Making sure that same instrument would address operators' individual issues while also providing the industry at large with a new resource in its ongoing battle to overcome the decreasingly insurmountable obstacle of TNCs' game-changing on-demand technology was certainly a key challenge Grewal aimed to address' too.

"Uniting the industry and creating a platform that would be a solution to providing all of our clients with near on-demand service was a major driver of this initiative'" he says. "I was looking for a way to make the in-house process more efficient and include components that would be attractive to buyers' as well as include an integrated booking portal that focuses on near on-demand and future bookings."
"Uniting the industry and creating a platform that would be a solution to providing all of our clients with near ­ on-demand service was a major driver of this initiative." –Raj Grewal, Founder of Limo Alliance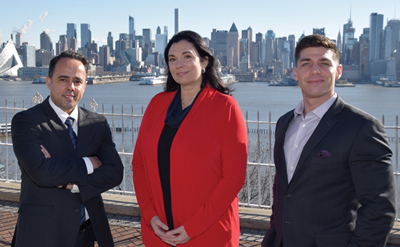 L to R: Limo Alliance Founder Raj Grewal, Chief Strategy Officer Lenore D'Anzieri, and Sales Consultant Jason Gaines with the New York City skyline in the distance In November' Grewal bolstered Limo Alliance's insider expertise by bringing on industry consultant Lenore D'Anzieri as Chief Strategy Officer. The two had never met prior to peers' recommendations that they consider working together' but soon found that their visions for both the company's and the industry's future were remarkably well-aligned' a match made even more auspicious considering D'Anzieri's growing interest in approaching chauffeured transportation from a technological standpoint.

"I knew that Raj would be open to some of the ideas that I had' knowing what the corporate travel industry is looking for'" says D'Anzieri' whose experience in that sector precedes her gravitation toward its ground transportation niche in 2008. "My expectation was that we could provide our industry with a product to help them get out of this situation of having their businesses affected by change. You can't stay stagnant when everything around you is changing."

While Grewal is quick to say that "there are some amazing technologies" currently being utilized to chauffeured ground transportation's advantage' he felt that the intimate knowledge of an operator—and during later beta tests and focus groups' input from the industry—could only improve upon areas he saw as either lacking or inhibitive. The result? A five-pronged service that addresses the gamut of current industry needs' employing multifaceted technology to both achieve international unity and generate a widening pool of chauffeurs and vehicles.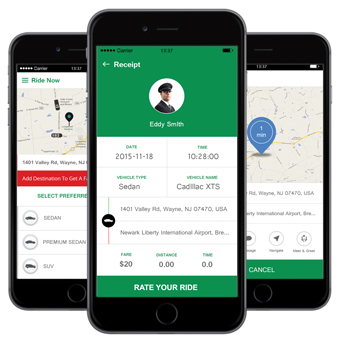 A driver app' which gives chauffeurs the ability to receive on-demand jobs or manage future pre-booked ones' is integrated with both Google Maps for real-time traffic information and cloud-based communication tool Twilio for discreet passenger-and-chauffeur texts and phone calls. The white-label passenger app gives clients the GPS and ride-tracking capabilities that are such a big part of TNCs' popularity' as well as arrival' billing' and chauffeur-rating information—all through an app branded and customized according to each company on the platform. The Global Affiliation component lets members share both jobs and revenue with affiliates all around the world' as well as granting each user the control to either allow or block other companies on the Limo Alliance network. From the back-end perspective' a web portal gives users all-hours' from-anywhere access to office operations' from accounting to dispatch to affiliate information to credit card processing. Finally' given the importance of personal branding' a customized website will convert an operator's online presence to what the Limo Alliance team calls a user-friendly reservation engine that makes booking' whether it's on-demand or for a later ride' a snap for clients or their travel managers.

And all components are supported by 24/7 assistance from Limo Alliance.

"I believe that the responsiveness of our teams' flexibility of our product' and investments in the most progressive systems—like Google Maps and Amazon—all set us apart'" Grewal says. "We have a clear understanding of what ground transportation buyers want' and are also very receptive to customizing Limo Alliance to each client's individual cultures and needs. That is a key feature that was missing on my previous platforms' as well as others I had explored."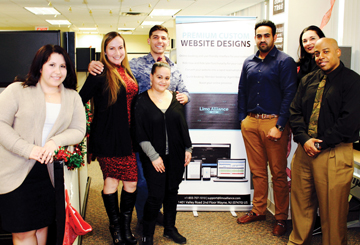 The Blackbird and Limo Alliance team includes (L to R): Tara Sosa and Letty Taylor of client services, Dispatcher Janet Hernandez, Sales Consultant Jason Gaines, VP of Operations Karan Grewal, Chief Strategy Officer Lenore D'Anzieri, and Dispatcher David Thornton Global connectivity is also one of the central features the software offers' allowing users to catch a ride wherever in the world there happens to be a vehicle available on the international platform. And while the Limo Alliance team says that worldwide reach lets globetrotting clients find transportation wherever they're heading' the Quick Dispatch option gives operators themselves a look at the entire Limo Alliance map' connecting clients anywhere in the world with the car closest to them.

Of course' it's not just about entrusting your passengers with transportation professionals—it's about making office logistics more manageable' too. Accounting and reporting tools help operators monitor possible areas of monetary leakage while group management tools ensure that importing large travel manifests and matching high-occupancy jobs with appropriately sized—and available—vehicles take only a matter of minutes. As Grewal says that he understands the imperative of information security' all data remains private' secure' and encrypted. And for those concerned about the integrity of their databases and client lists' Limo Alliance requires neither to be shared with its system.

As Limo Alliance is currently in a 30-day free-trial phase' it does not yet have "official" users' though Grewal says that he rather seamlessly transitioned Blackbird onto the platform and anticipates that industry interest means the conversion rate "will be very high" when it comes time for users to become buyers. Many of those users were among the roughly 70 operators who have been beta-testing Limo Alliance and offering the kind of feedback that has resulted in what D'Anzieri describes as "a software solution that is sleek and intuitive—and in tune with even the most specialized needs."
"We have a clear understanding of what ground transportation buyers want, and are also very receptive to customizing Limo Alliance to each client's individual cultures and needs." –Raj Grewal, Founder of Limo Alliance

"Say ABC Ground Transportation operates ABC Bus Company' so they'd like to see all of the reservations and dispatch information on one screen but yet they want the reporting and any documentation that they have for their clients to be autonomous'" D'Anzieri says. "That was a suggestion that we got—and built—directly from one of our users."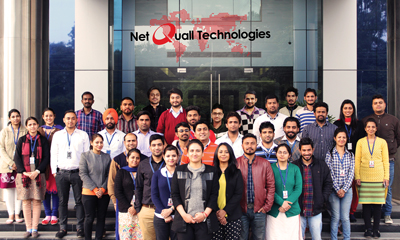 The NetQuall Technologies staff at the India headquarters, headed by Manager Deepti Karrow (center front) Not content to leave customization options at color schemes and templates (though Limo Alliance offers those' too)' the user has complete control over how they use the product. It is that level of personalization that Limo Alliance strives to bring to the market—and often dominates the many demos with which Grewal' D'Anzieri' and the rest of the team have been winning over operators' one association meeting' trade show' and individual demonstration at a time.

"Many clients come to us with one of two responses: Either 'Oh yeah' another booking platform'—and we have fun with that group because the functionality they witness during the demo converts them almost immediately'" Grewal says. "Then there are those who have heard feedback about the product and have a preconceived notion of what we are about' how the platform works' and what it can do for them. Even that group walks away with more excitement than they came with."

As Limo Alliance gears up to go live with its second phase' the team is looking well beyond the horizon to anticipate how it can benefit the industry in the long run—with a focus on the unity that both Grewal and D'Anzieri say will ultimately help the industry not just survive the TNC storm but also thrive in spite of it.

"Our clients are looking for solutions to TNC platforms and we know we can deliver that'" says Grewal. "We need to look inside our own boats and focus on what our clients need' want' and expect' and then use that knowledge to reinvent ourselves and our industry. I believe in doing that' our industry will unite and conquer the disruptors that have threatened us." [CD0216]