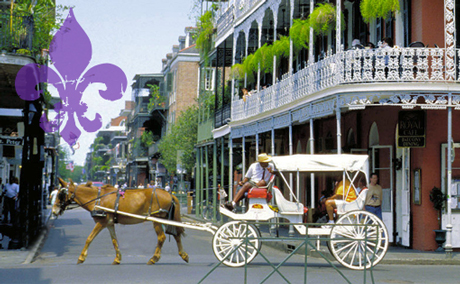 THE BIG EASY. The Crescent City. Birthplace of Jazz. Mardi Gras City. NOLA. N'awlins. Whatever you call it' Chauffeur Driven's Executive Retreat in New Orleans should be on your calendar this May 1-3.

Just like our inaugural event in Nashville last year' we blend education and networking with local culture to deliver an experience like no other. In fact' the distinctive New Orleans flavor is integrated into everything we have planned for you during the three-day event' especially the nightlife. Operators—again limited to 200—have an opportunity to casually network between world-class sessions during the day' and drink in the sounds of the city's vibrant live music scene at night.

We timed it so that our Retreat coincides with the final weekend of the New Orleans Heritage & Jazz Festival' better known as Jazz Fest. Add a few days to your trip to catch some serious headliner acts like Stevie Wonder' Beck' Neil Young' Trombone Shorty' Bonnie Raitt' and Paul Simon' to name a few. Trust us: This a music-lover's festival and it's worth it. Hotels are sold out all over the city' but we have a few available on our block. Contact Director of Events Jess Pavlow directly at 856.452.0323.

Extend your trip an additional day on Wednesday to partake in some N'awlins guided tours including Culinary History' Swamp' or Haunted/Voodoo. While it's not an official part of our Retreat' we will have discount tickets available for those interested. There's a lot to do in the bayou!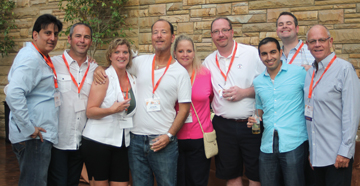 Our venue' the JW Marriott on Canal' is right in the heart of downtown' and we've secured an amazing rate of only $199/night Sunday through Wednesday. If you've never been to the Big Easy' the hotel is located on the edge of one of its most famous districts' the French Quarter. It's where French' African' Latin' and American culture merge for an explosion of restaurants' live music' and shopping. It also happens to be where we'll spend two of our evenings sampling the various cuisines' incredible jazz' and endless drinks. You won't be bored!

We kick off Sunday night with a trip to a true New Orleans destination: Mardi Gras World. The 400'000-square-foot building on the Mississippi is home to hundreds of iconic floats that have been a part of the city's Fat Tuesday celebration for generations. You'll be treated to a traditional cocktail' the Hurricane' before taking a self-guided tour. We'll dine at the adjacent Grand Oaks Mansion' an indoor replica of an antebellum plantation' and sip drinks to the swinging sounds of the Gumbo Trio. Our night ends on the famous Bourbon Street' where you can stroll wherever the music leads you.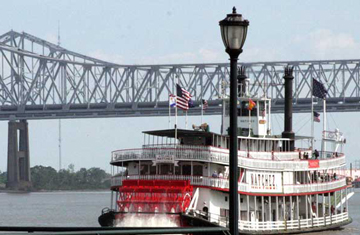 Start off the day with a great buffet breakfast before we begin our workshops focusing on branding' sales' and marketing. The ways in which you connect with current and potential customers are constantly changing' so make sure that you are sending the right signals to encourage them to use your service. We'll also give you the tools to develop or tweak your marketing and branding from the perpective of the most important people: your customers. Sales and marketing affect every operator' and you'll have immediate takeaway value. Lunch will be served between the sessions on both days.

After a break' we'll hop on shuttles for our dinner and evening plans. We return to the Mississippi River' this time ON it' as we board the Steamboat Natchez for a Dixieland Dinner Cruise. Steamboats were once one of the most popular ways to move goods up and down America's longest waterway until they fell out of favor in the 20th century. The Natchez is the only one of its kind still in operation on the river. After a quick tour of the vessel and the sweet send-off melody of the calliope' enjoy a sumptuous Creole buffet dinner' fun gaming tables' and a dynamic Dixie band with the city skyline and the setting sun as our backdrop.
Whether you're a NOLA newbie or a frequent visitor, our Executive Retreat is an experience you won't soon forget."

The night doesn't end there! Back on land' we head to Frenchmen Street to the Maison' which looks like a sleepy watering hole from the outside but is the place where locals know to go for THE best in live music. Get up close and personal with the band on the first level or join us upstairs in the private room we reserved for a little breathing space and sparkling conversation.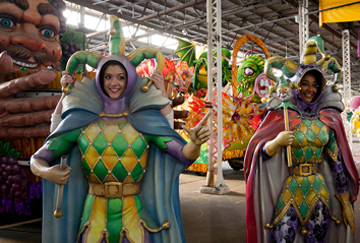 Make sure you fuel up on Tuesday morning at our breakfast buffet because we have a lot in store for our final day! Our first session' "How to Calculate and Determine if a Vehicle' Run' or Even a Client Is Making You Money'" will help you consider the impact that different types of clients have on your profitability. By the end' you'll be a pro at crunching numbers so that you can have the best fleet and service possible. After lunch' we tackle a tricky HR topic that affects every operator: "The Termination Process: How to Protect Your Ass-ets." We've got you covered so you're prepared for anything.

Your hard work deserves a little reward. Now that you've experienced New Orleans by foot and boat' how about a carriage ride? Our tour starts in the French Quarter's Jackson Square' a picturesque destination dripping with history. The park is where Louisiana became an official U.S. territory after the Louisiana Purchase. The hero of the Battle of New Orleans' Andrew Jackson' rides on gallantly in bronze at the center of the square. If you're lucky' your carriage horse might just sport a straw hat and sunglasses. We've purposely built in a nice break after so that you'll have plenty of time to grab dinner at one of the city's best restaurants' do some shopping' or catch a few quick ZZZs before our evening activities.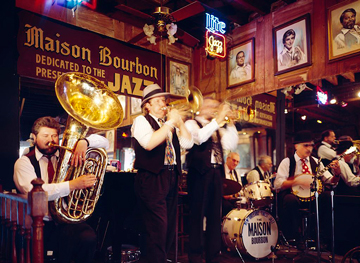 We return to iconic Bourbon Street for our final night together for some—you guessed it—incredible live jazz and awesome cocktails. But this is no casual stroll to Bourbon: We'll have our very own band playing us to our venue as we tag along second-line style. A second line is a time-honored tradition in NOLA where the crowd is as much a part of the parade as the musicians' so grab a parasol to twirl and dance on down with us from the JW Marriott to Maison Bourbon.

You'll be intoxicated by the sounds of jazz floating from its doors before you even enter Maison Bourbon' our destination for the evening' which proclaims "dedicated to the preservation of jazz" as its motto. Hang out with the crowd' or enjoy the quintessential balcony overlooking Bourbon Street for an authentic NOLA experience. Where you end the night is up to you!

Whether you're a NOLA newbie or a frequent visitor' our Executive Retreat is an experience you won't soon forget. Registration is open now' but space is limited to only 200 operators and our early-bird rate of $699 ends on March 15. Relax' recharge' and get jazzed for the second half of 2016. Visit our brand-new website at neworleansretreat.com for registration info and all of the latest details. [CD0216]