BY ROB SMENTEK
This new, advice-oriented column is designed to be a shorter, more concise read than our in-depth features, but with loads of useful information. You never know where you'll find a great idea.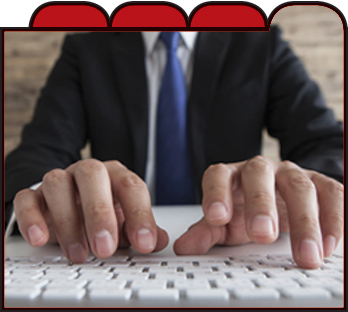 Big things are happening for your company. In the past few months, there have been new additions to your fleet, you've nabbed an industry award, and your operations manager just got promoted to vice president. But despite a number of "likes" on social media, your stories have failed to get picked up by any media outlets.

A press release is an effective and worthwhile tool for sharing company news, events, or personnel changes. While posting a newsbyte to a social media site is easy and quick, you're limiting your story to an existing audience, essentially "preaching to the converted." Sending a press release to a media outlet, whether it's a newspaper, trade magazine, or e-wire service, is key in getting your news widely distributed, which not only exposes your brand to a new, potentially much larger audience, but also gives you an increased level of credibility.

But like anything in life, there are right ways and wrong ways to approach a task. Here are some surefire methods to help you get your press release more media attention.


1) Give It a K.I.S.S.
When crafting a press release, it's important to remember the tried-and-true K.I.S.S. principle: keep it short and simple. Get to the point quickly. Everything the reader needs to understand your release should be contained in the first paragraph, if not the first sentence or even the headline. A press release should be brief and streamlined, focusing on a single story without loads of background or biographical information beyond what is necessary. Also, it shouldn't offer an opinion or come off overly salesy. When you sit down to write the press release, be like Joe Friday and keep it devoted to "just the facts." Avoid using phraseology you might use in marketing materials; things like "area's leading ground transportation company" or "world-class business" are better suited for your website.
Puffing up a release with extraneous or self-promotional verbiage is a sure way to trigger the delete button." - Therese Howe of Reston Limousine

"Good press releases are concise, complete, and compelling," said Therese Howe, marketing manager at Reston Limousine in Sterling, Va. "Puffing up a release with extraneous or self-promotional verbiage is a sure way to trigger the delete button."


2) Get a Quote
Adding relevant quotes is important in making your press release more newsworthy. Let's say you're announcing the promotion of one of your employees: Ask that person how they feel about the new role and what they hope to accomplish. It will not only make the story more compelling, but it also gives a reporter a point of contact if he wants to follow up. Also, if your news item calls for it, consider getting a related quote from a client or an individual outside your organization. These add weight to your story and remove any impression of bias. Be sure to take special care to attribute the quote properly! Since press releases aren't written in first-person (that is, there's no "I," "we," or "our"), feel free to provide a quote from the person closest to the story: yourself. If you're announcing a new vehicle, explain why it's significant to the services you offer. Or if you're announcing charity work, offer a reason why the organization is important to you, the company, or the community.


3) Smile for the Camera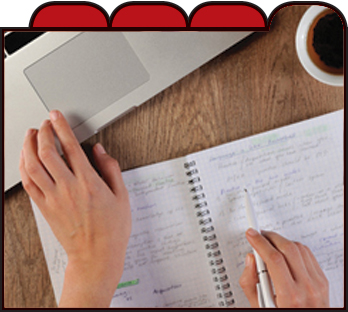 Readers love pictures, so it's natural that your press release should always be accompanied by a high-quality photo or graphic, even if it's simply your company logo. Remember, seeing is believing, especially when it comes to news. If you're promoting a new vehicle or product, it only makes sense to include a photo. And if your story involves the addition or promotion of personnel, you should be sure to send along a headshot. Don't cheap out, though: If you're thinking about sending a casual shot of yourself in your favorite Guinness T-shirt in front of your prized '66 Mustang, reconsider. A selfie or ­picture taken from a laptop doesn't exactly exude professionalism, and more than that, it most likely isn't high enough resolution for press (as print media generally requires photos to be 300 dpi). Consider having professional headshots taken or using a skilled photographer for other shots of your office or vehicles—or, at the very least, use someone with some photography experience.


4) Proofread, Proofread, Proofread
It goes without saying, but if you want a media outlet to consider picking up your story, it should be without any typos or grammatical errors. Nothing makes an editor ignore a press release faster than when "its," "there," or "your" isn't used properly.

"Always take those few extra minutes to proofread and spell-check your work. Grammatical and other errors undermine your—and your company's—credibility," suggested Howe.
Sending a press release to a media outlet, whether it's a newspaper, trade magazine, or e-wire service, is key in getting your news widely distributed."

Once you've finished writing, review it at least twice. Then, after you've edited the release, have someone you trust read it for you. Spell-check is a great tool, but there's no substitute for a thorough read. On occasion, some media outlets will simply run a press release "as is," so you don't want to be humiliated by having your news overshadowed by numerous typos.

Once your release is completed, you've taken a photo, and edited its content, you're ready to submit it for media consideration. Check the publication's contacts and make sure you send your news to the proper editor or department, and perhaps most importantly, don't forget to include contact info, especially an email address or phone number. Lastly, be patient: Just because your press release hasn't been picked up this time, doesn't mean your company won't be featured in an upcoming newsletter or publication. [CD0316]