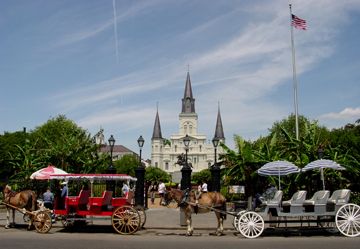 With the countdown to our second annual Executive Retreat rapidly coming to a close, it's time to get jazzed about all that awaits you in New Orleans!

Our inaugural event in Nashville set the bar pretty high but, with the help of Platinum Sponsors Turtle Top and The Tenney Group, our Education Committee, and input from the industry, this year's Retreat will once again deliver world-class education and close-knit networking in a one-of-a-kind location when 200 operators join us in The Big Easy from May 1-3. (You can see a full list of our generous sponsors at neworleansretreat.com.) Our host property, JW Marriott, is nestled right in the beating heart of downtown New Orleans on Canal Street, making many of our off-site offerings an easy stroll from the hotel.

Getting away from the office and its constant demands is the perfect opportunity to work on—not just in—your business, and our Retreat will offer plenty of opportunities to examine your company from a number of different angles with four expertly crafted sessions packed with takeaway value.

The workshops begin after a hearty breakfast on Monday and Tuesday and will give you some of the best branding, sales, and marketing know-how available. The first session, "Brand Harmony: Ensuring Your Message Strikes the Right Chord," will help you to identify, embrace, and align your brand with your overall sales and business development strategy. Speaker Steve Yastrow, business advisor, best-selling sales author, and founder of Yastrow and Company, will provide his insights.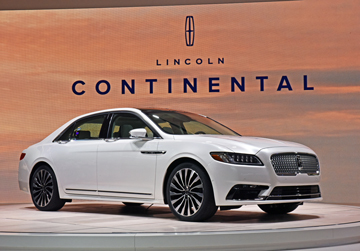 As the best method for pitching your company is an always-moving target that evolves with the advertising resources available and the changes within your own business, we can help with our afternoon session: "Social Marketing: An Integrated Approach in a Digital Marketplace." Award-winning TV commercial writer and producer Matt Weber of ROAR! Internet Marketing, who has more than 20 years in business marketing, will lead this seminar. He will address the skills needed to develop and implement a comprehensive social marketing strategy, from web presence to social media, client reviews, and more.

Tuesday will close out the educational portion of the Retreat with a financial session in the morning and an HR seminar in the afternoon. "Priced for Profit: How to Calculate and Determine if a Vehicle, Run, or Even a Client Is Making You Money" will help you identify what services and customers are profitable by weighing their financial pros and cons. You'll be able to determine what—and who—is either filling your coffers or decreasing your margins so you can move ahead accordingly. Speakers are Ron Sorci of Professional Consulting Resources and Mike Campbell of Grace Limousine.
This year's Retreat will once again deliver world-class education and close-knit networking in a one-of-a-kind location.

Our final workshop, "The Termination Process: How to Protect Your Ass-ets," is hosted by HR experts Kristen Carroll (also co-chair of our Education Committee) and Christina Davis of The LMC Group. They'll help you navigate the murky waters of terminating employees to minimize the risks associated with ending those professional relationships.

For some bonus hands-on industry education, Gold Sponsor Complete Fleet Livery Sales will generously provide a preproduction model of the 2017 Lincoln Continental to be displayed at select times during the Retreat. Get up close and personal with the newest addition to Ford-Lincoln Limousine and Livery Vehicles' offerings before the vehicle is available this fall.

Of course, our Executive Retreat is also about giving attendees a chance to spend time with their fellow operators in a more intimate environment than larger industry events generally allow, offering one-on-one conversations you won't find anywhere else.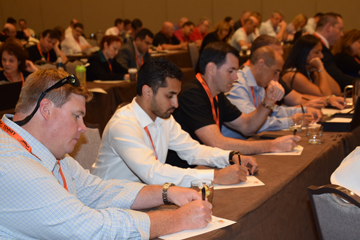 Jazz Fest kicks off April 22 and winds down on the first day of our Retreat, so arrive a few days early and enjoy a diverse collection of artists that has something for everyone. The likes of Stevie Wonder, Beck, Paul Simon, Trombone Shorty, Bonnie Raitt, Buddy Guy, and scores of up-and-coming acts will be closing out this epic music-lover's dream. Hotels have been booked since well before the acts were announced, but we've managed to snag a few rooms—which are certainly filling up fast. To join us at Jazz Fest, contact Director of Events Jess Pavlow at 856.452.0323.

But don't worry: We'll have plenty of activities, tours, and jazz-infused events on our official agenda, so you'll get a wide sampling of all that New Orleans has to offer no matter when you arrive.

When our Retreat officially kicks off Sunday evening, we'll start with a bang—and a Hurricane, the Crescent City's signature cocktail—during our Welcome Reception at and a self-guided tour of Mardi Gras World. The 40,000-square-foot facility touts itself as being the only place in the world where the Mardi Gras party never stops, and you'll understand why when you come face to face with hundreds of floats that have gamboled along the festival route year after year during the city's iconic Fat Tuesday extravaganzas.

After that, we'll forge our own path to the adjacent Grand Oaks Mansion for a dinner loaded with authentic New Orleans fare—and if that doesn't get you jazzed enough, then the antebellum atmosphere mixed with the soulful strains of local musicians the Gumbo Trio sure will.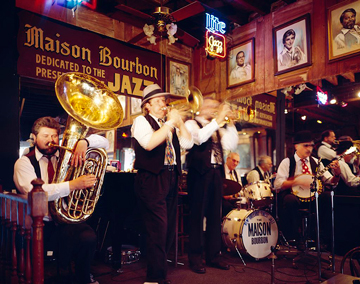 Close out the first day with a stroll down Bourbon Street, the iconic 13-block stretch in the French Quarter—New Orleans' oldest neighborhood, which is immediately recognizable in its own right. Peel back the layers of local history that reach all the way to Colonial America; check out the street's numerous bars, clubs, and eateries; or just go wherever the music takes you: No matter the path you follow, you'll be entertained by whatever local flavor you choose to sample.

After feeding your brain with our Monday sessions, get ready for a ride down the Mississippi River for our Dixieland Dinner Cruise on the Steamboat Natchez, the last authentic steam-powered ship riding the waters of the Mighty Mississippi. You'll get to tour the vessel before we settle in for a couple hours of Creole cuisine, gaming tables, and the musical stylings of a live Dixieland band. We'll be spending much of our Retreat's after-hours getting to know New Orleans, but this is your chance to see its skyline and bayou scenery float on by as we cruise along the river.

Once we've docked, we'll make a beeline for the Maison, a live-music venue on Frenchmen Street where the locals flock for some of the hottest modern jazz and coolest drinks in town. You can strut your stuff on the first level where the bands are playing, or you can unwind upstairs where we've secured a private room for those who want to enjoy a marginally quieter evening in the company of industry friends.
Close out the first day with a stroll down Bourbon Street, the iconic 13-block stretch in the French Quarter.

After our last Tuesday workshop, get to see The Big Easy the easy way: from the comfort of a horse-drawn carriage ride. Let one of the city's expert tour guides show you around the French Quarter and share stories about the highlights you'll pass along the way. The leisurely ride departs from Jackson Square, named for the Battle of New Orleans hero and seventh U.S. President Andrew Jackson, whose bronze vestige sits astride his own trusty horse in the center of the square.

A dinnertime break in the schedule after the carriage rides gives you three hours to revisit a favorite haunt or forge a new trail at one of the area's finest restaurants. But be sure to be back at our hotel meeting spot by 9 p.m. sharp because our Second Line to Bourbon Street waits for no one! Led by seasoned second-line pros The Jaywalkers, we'll take a road-closing, musically accompanied parade route to our final destination: Maison Bourbon. The lively watering hole is another jazz-aficionado favorite, and its infectiously toe-tapping tunes will rival the open bar, balcony view, and good company for the highlight of the night.

Even though Tuesday evening is the official end of our Retreat, stick around on Wednesday for some uniquely themed tours at steeply discounted rates. Check out NOLA's haunted history and voodoo locales, eat your way through the city with a culinary tour, or get a closer look at the centuries of history that N'awlins boasts. Whatever you do is up to you!
With less than 100 spots left, register now so you don't miss out! Don't forget to book your room for only $199/night Sun.–Wed. at the JW Marriott

Our Executive Retreat is open to the first 200 operators who register, and space is filling up fast! We've secured an incredible nightly rate of $199/night at JW Marriott from Sunday through Wednesday; the early-bird special has flown the coop but passes are still only $799 per person. Visit neworleansretreat.com for more information and get jazzed about joining us for an unforgettable Executive Retreat in New Orleans. [CD0316]