BY BILL FAETH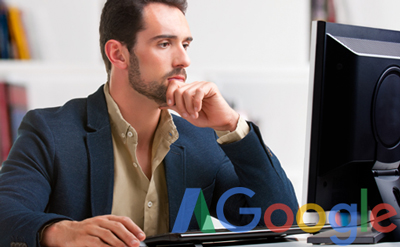 Since the majority of our industry utilizes Google Adwords to drive traffic to websites, I thought this would be the perfect time to let you know about a major update to the Adwords platform that Google recently announced.

This update is currently rolling out and could affect your cost per click (CPC), click-through rate (CTR), and (most importantly) how and where your ads are being displayed, which will definitely impact the cost of their placement.

All of the confirmed changes pertain to desktop search results on Google.com and Google search partners.


There are a few elements included in the changes to desktop results:

1. No text ads will be served on the right rail of desktop search results

2. Google will serve four text ads instead of three in the mainline area above the organic listings for more "highly commercial queries" (more on that below)

3. Three text ads will show at the bottom of the search engine results pages (SERPs)

4. The total number of text ads that can appear on a SERP will shrink from as many as 11 to a maximum of seven

5. Product listing ad blocks and knowledge panels (sometimes with ads, as tests continue in these spaces) will show in the right rail on relevant queries

Many of you have probably already observed some or all of these changes implemented as we are seeing them in SERPs. These updates are rolling out permanently worldwide on both Google.com and search partners—though not all search partners offered sidebar inventory.

Pro Tip: The 75/25 Rule With this update, CPC is most likely going to increase across the board for the keywords you're trying to target, so it is very important that you maximize every dollar spent on your pay-per-click (PPC) campaigns. This is where we strongly recommend that you implement the 75/25 rule with all of your PPC efforts, whether it is on Google, Bing, or Facebook. The 75/25 rule simply means that 75 percent of your total PPC ad budget should be spent on the first click from your ad, and the additional 25 percent should be invested into retargeting non-buyers who clicked on your original ad. (Retargeting, or remarketing, is a form of online advertising where ads are targeted to consumers based on their previous page visits.)

This is very important because the industry-average bounce rate is 76 percent, which means that 76 percent of the people visiting ground transportation industry websites leave a site without visiting another of its pages. Even more important is to never link your ad to your homepage: Always link to a specific service page or landing page that matches the content of your ad to increase conversions.

Retargeting Works Because the bounce rate is so high in our industry and—most importantly—because the majority of the people clicking on your ads are not buying based on the first click, retargeting is critical to maximizing your advertising dollars. The good news is that retargeting only costs a fraction of what you are spending on the first click from your ad. You can use both the Google Network and Facebook to retarget those who visited your site without purchasing.

Don't forget the 75/25 rule. If you're not using it, you're potentially leaving money on the table. [CD0416]