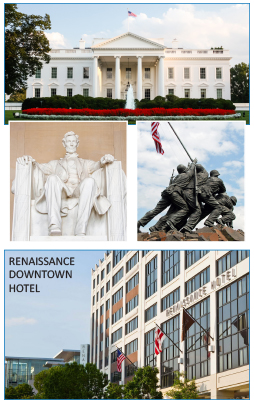 All eyes are on the conventions in Cleveland and Philadelphia this month—in what has easily become the craziest and most unpredictable primary season of our lifetime—but we're ready to get the party started in Washington, D.C., as the Chauffeur Driven Show returns to the Northeast this October 9-12. Before you head off to the polls to elect our next POTUS, you'll want to head to D.C. for four days dedicated to the enrichment and development of your most valuable asset: you!

Landing at the luxurious Renaissance Washington, DC Downtown Hotel for the unheard of rate of only $210 per night, the show is in the heart of it all just weeks before the most talked-about election in generations. Taking place between the Renaissance and the Walter E. Washington Convention, conveniently located across the street from the hotel, you won't have to mess with shuttles or break your back to attend all of our unbelievable events. There's no debate: This is the must-attend industry show of the fall! Thanks again to all of our generous sponsors, including Title Sponsors Ford-Lincoln Livery Vehicles, Grech Motors, and Audi. Hey, this is gonna be yuuuge! We introduced our brand-new Benchmark Breakouts last issue, and we've since finalized all of the available groups. In case you missed it, Benchmark Breakouts will offer operators the opportunity to interact within small groups of colleagues in non-competing markets, where they can share ideas, business challenges, and offer solutions. Each of the groups will have a moderator present for a structured, but open, exchange in a private meeting room. The sessions, held Monday, October 10, at 10:30a.m., are open to operators of all sizes and requires pre-registration, but don't delay because we expect groups to fill quickly. Registration is now open at chauffeurdrivenshow.com.

This year's Benchmark Breakouts are:
• Less than $2 Million in Gross Annual Revenue
• $2-5 Million in Gross Annual Revenue
• Over $5 Million in Gross Annual Revenue
• Affiliate Managers
• Operations Managers
• International Operators
• Motorcoach Operators
• Retail Operators
• DOT Compliance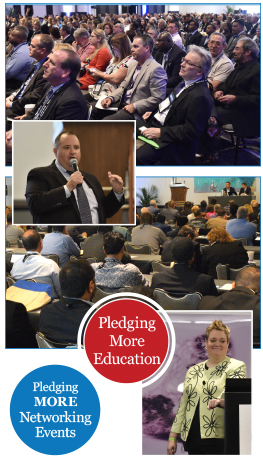 We've also announced our roster of leading industry operators who have graciously offered their time and expertise for our Operator Mentoring Program, an annual favorite sponsored by Grech Motors. Note that there will be NO on-site registration this year, so you MUST register before the show at chauffeurdrivenshow.com. The sessions will take place Sunday, October 9, at 2:45p.m.

This year's mentors are:
• Robert Alexander, President/CEO of RMA Worldwide
• Sam Amato, President/Founder of Gateway Global
• Maurice Brewster, President/Founder of Mosaic Global Transportation
• Alan Candeub, President of Park Avenue Limousine
• Eric Devlin, President of Premier Transportation
• Jon Epstein, President of Royal Coachman Worldwide
• Mike Fogarty, CEO North America of Tristar Worldwide
• Kim Garner, President/Co-Owner of BEST Transportation
• Dan Goff, General Manager of A Goff Limousine & Bus Company
• Joe Ironi, President of Global Alliance Worldwide
• George Jacobs, President of Windy City Limousine
• Kyara Kahakauwila, VP Operations of LA Limousines
• Steve Qua, President/CEO of Company Car & Limousine
• Tracy Raimer, President/Founder of Your Private Limousine
• Ron Stein, President/CEO of Exclusive Sedan Service
• Mike Zappone, President of All Transportation Network

You expect the Chauffeur Driven Show to have the best and most on-point education, scads of networking opportunities, and unparalleled nightlife—and we won't disappoint. Over the past two months, we've highlighted all of the incredible new events—including our Benchmark Breakouts—and returning favorites that we have planned for 2016. This month, we're thrilled to reveal our Keynote Speaker: Mark Thompson.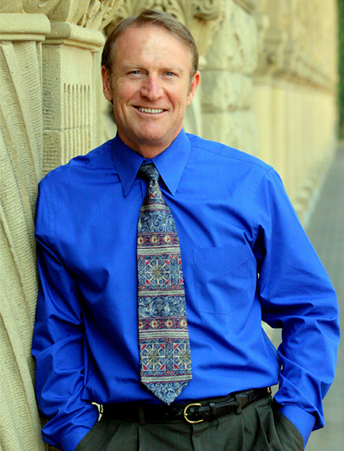 Mark C. Thompson 2016 Keynote Speaker Mark Thompson is a businessman, investor, executive coach, and bestselling author. During his career, he has worked closely with some of the world's greatest entrepreneurs, including Steve Jobs at Apple, Charles Schwab, and Sir Richard Branson at Virgin, where Thompson is a founding patron of the Virgin Entrepreneurship Centres. He is an executive coach to C-level leaders in Fortune 500 companies and high-growth startups in a wide array of industries including retail, internet, pharmaceutical, healthcare, automotive, energy, and banking, as well as government and global non-profit organizations like the World Bank, The U.S. State Department, and The Nature Conservancy. He was recently featured as one of the World's Top Executive Coaches and the #1 Thought Leader on Innovation Culture and Engagement by the American Management Association. Forbes Magazine has called him the "Investor with the Midas touch" because of his many successful investments in a variety of industries.

You can get a taste of what to expect from Thompson before you head to the show. The accomplished author has written three acclaimed books on business, including Success Built to Last, the sequel to Jim Collins' Built to Last. His most recent book is Admired: 21 Ways to Double Your Value, which reveals the secrets behind Jim Collins' classic, Great by Choice and Fortune Magazine's List of World's Most Admired Companies. He's also a regular contributor to Inc.com, Fast Company, and Forbes.com, and you can read many of his articles online for free. He's written extensively about disruptive business, so he'll share his ideas for adapting to change and avoiding getting run over by progress. Trust us, it will be worth your time!

The Keynote Address, sponsored by Grech Motors and Mosaic Global Transportation, is scheduled for Monday, October 10, at 2:45p.m. This is one session that will stay with you long after the show ends—with tons of takeaway for your business.

As you're contemplating your summer vacation, keep in mind that Washington, D.C., is an awesome destination for not only the Chauffeur Driven Show, but also you and your family. Take advantage of the cooler temperatures and beautiful fall weather by playing tourist in one of the most interesting cities in our country even if you're not a diehard political junky. With so many historical sites and fun family activities in our nation's capital, you'll want to extend your trip beyond just the show dates (don't forget that Monday, October 10, is Columbus Day, a holiday for many schools). This year, attendees can enjoy free tours of all the major sites the Saturday before and Wednesday after the show, courtesy of locally based Reston Limousine. Attendees can explore the city via motorcoach, passing such iconic locations as the White House, U.S. Capitol Building, and Pentagon, while making stops at the Iwo Jima, Lincoln, Vietnam, Korean War, WWII, Jefferson, and FDR memorials. The three-hour tour will also feature a narrated audio presentation full of fascinating back stories, local legends, and other insights that will have you feeling like a real capital insider.

Tours will be offered Saturday, October 8, at noon, 4p.m., and 8p.m., and on Wednesday, October 12, at 2p.m. and 8p.m. All pickups and drop-offs will be at the Renaissance Washington, DC Downtown Hotel. You must pre-register for the tour, which is now available online at restonlimo.com/events/cd2016citytours.

You can check out all of the latest information, including a full show schedule, on our website at chauffeurdrivenshow.com. We're days away from announcing our lineup of education sessions, so you won't want to miss a thing! Registration is open and the early-bird rate of $245 is available through August 19. Are you ready for D.C.? [CD0716]