Details

Category: Industry News
St. Petersburg, FL. — Rental Limo, a leading nationwide chauffeured transportation booking service and limousine technology provider, announced on Aug. 15 that it successfully raised private capital in exchange for a minority share of equity in the company. Rental Limo received a valuation of 3.3 million dollars.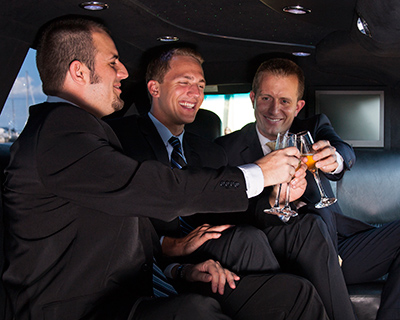 "The initial round of funding we raised for Rental Limo will help us speed up our growth tremendously," says CEO Ryan Hilberth. "This sends a message to everyone that Rental Limo is here to stay, and that there's plenty more progress and innovation coming soon."

With this funding, Rental Limo will continue to grow brand awareness using all forms of media as well as expand the product offering of innovative and cost-effective technology solutions to limousine companies. The company will also broaden its geographic focus domestically to provide chauffeured transportation and limo services in more cities and states nationwide.

Since the company's launch in 2013, Rental Limo has grown to provide limousine services across half the U.S. with more than 60 different limo companies. The company's main website, rentalimo.com, lets customers easily browse, compare, and book chauffeured ground transportation with a wide variety of vehicles to choose from such as sedans, SUVs, vans, stretch limos, shuttles, party buses, and motorcoaches.

Its latest technology release, known as Book.limo, lets operators embed the Rental Limo 3-step reservation process directly to their site in minutes. "Customers love our 3-step booking process," says Hilberth. "So we decided to extend our technology to limousine operators in order to use a white-label version of the Rental Limo reservation system on their own company website."

Early adapters of the Book.limo technology have already seen great results. "Since switching to Book.limo for online reservations, my company has seen remarkable improvements converting our website visitors on BluMoonLuxury.com," says Jeremy Brown of Blu Moon Transportation in Tampa, Fla. Tammy Carlisle of Action Limousines in Atlanta adds, "Customers can go on our site and book a reservation in three easy steps without any hassle."

Visit rentalimo.com for more information.

[CD0814]
Details

Category: Industry News
Babylon, N.Y. — More than 20 members of the Long Island Limousine Association (LILA), their chauffeurs, and family members were treated to the reprise of a tradition on Aug. 19 when the association's annual fishing trip made its first appearance after a four-year hiatus.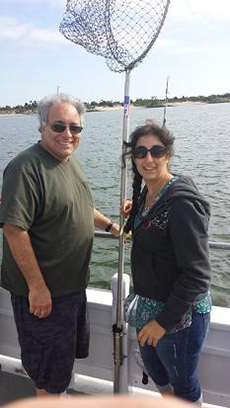 Bill Goerl, a LILA board member and the organizing force behind the fishing excursion, says that while his fellow association members had periodically expressed interest in bringing back the event, it took some angling from an unexpected source to really get things going again.

"My daughter's actually the one who egged me on. She kept asking about when we were going to do the fishing trip again, so that's kind of why we put it together," he says. "Robert Cunningham [of Platinum Limousine] is the current president, and he gave the okay to bring it back."

The outing began nearly a decade ago as an opportunity to foster lighthearted camaraderie among LILA members during a rough patch of gloom-and-doom news—with "so much going on in the industry today," Goerl says that an afternoon of high spirits and leaving work matters at the shore is still very much a necessity.

"It's a fun day's fishing trip: no business, just a gathering open to all members, their families, and their guests," Goerl says. "It's a day for bonding with the people we work with."

The summertime tradition was met with a number of successful catches during the four-hour boat trip on the Captree Boat Basin, located on the south shore of New York's Long Island. Fluke, sea robins, and even a few crabs comprised the LILA bounty, with Sal Curiale of All County Limousine and his daughter Janine reeling in the day's biggest catch, an 18.5-inch "doormat fluke"—called so, according to Goerl, "because it's so big it's like a doormat."

And Allan Cunningham, the son of LILA's president, even caught his first fluke during the trip. "Allan was so excited about the fishing trip, it was apparently all he talked about for the three weeks before," says Goerl. "He actually caught a keeper. He was mesmerized by it."

[CD0814]
Details

Category: Industry News
Montreal — Nearly 100 industry leaders met in Montreal, Canada, from July 16-18 for the Taxicab, Limousine & Paratransit Association (TLPA) 96th Annual Mid-Year International Leadership Conference.


(Seated, L to R) Victor Dizengoff, Judy Griffin, Judith Potter, Robbie Werth, Margie Wilcox (Second row, L to R) Berj Haroutunian, Murray Rosenberg, Paul Rosenberg, Judy Swystun, Bill Scalzi, Ellis Houston, Sherry Watson, Fred Sweets, Jeb Corey, Tom Arrighi (Third row, L to R) Dave Reid, Jim Donnelly, Jim Bell, Dwight Kines, Bill Rouse, Bill Yuhnke, Jim Gillespie, Mike Fogarty, Brian McBride (not shown: Alfred LaGasse).The conference began with a meeting of the TLPA board of directors. It was noted that the fight with unlicensed transportation networking companies (TNCs) such as Uber and Lyft was not going away. The board then examined TLPA's continuing efforts to combat TNCs by reviewing its App Public Relations, Legal/Regulatory, Federal Legislation, and Member Education efforts. The day ended with a cocktail reception where networking opportunities renewed old friendships and established new ones.

After a group breakfast came the general session, where President Robert Werth welcomed everyone to the conference and then addressed Industry Priorities and Challenges: unlicensed—and, in many cases, illegal—transportation companies; enhancing customer service; the next transit reauthorization bill; one-touch mobile data terminal exemption from distracted driving provision; passage of the Passenger Safety and Security (PASS) Act; how to use social media; and technology in general.

President Werth reinforced TLPA's message to regulators and elected officials as to what is needed to ensure a level playing field for fair competition, including how all operators should require the following: full-coverage primary commercial automobile liability insurance; law-enforcement-conducted background checks; motor-vehicle record checks; public vehicle inspections; non-discriminatory service; and payment of local taxes.

Michael Stiegel, Esq., from the law firm Michael Best & Friedrich in Chicago, Ill., gave the presentation "Illinois App Litigation, Regulation and Legislation." Stiegel provided a history of Uber in Chicago, an overview of the four Uber-related Chicago court cases, and the city's rideshare company ordinance. He concluded his remarks with an explanation of legislation passed by the Illinois House and Senate that is awaiting the governor's signature. The bill is balanced, as it establishes basic safety and training standards as well as insurance minimums for rideshare companies.

The educational sessions concluded with a wide-ranging open discussion on our industry's future.


The TLPA 96th Annual Convention & Trade Show will be from Oct. 15-19 in San Antonio, Texas, at The Grand Hyatt San Antonio and the Henry B. Gonzalez Convention Center.


Visit tlpa.org for more information.

[CD0814]