Details

Category: Industry News

ABC Companies, a provider of transit, specialty and motorcoach sales, service, and support, recently announced that Bobby Hill joins the Specialty Vehicles and Technology group as a strategic account executive. This role will serve the quickly growing demand for electric passenger vehicles (EVs), as ABC Companies continues to introduce a range of applications for EVs in the coach and transit market across the country.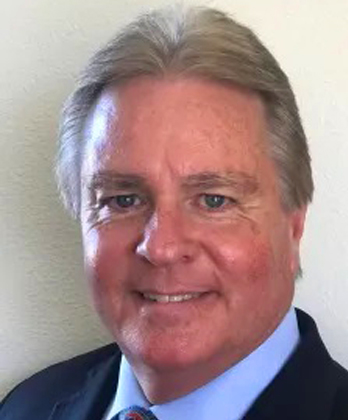 ABC Companies Strategic Account Executive Bobby Hill
Hill brings his 30 plus years of experience in the coach and EV industry to the rapidly developing SVT group at ABC. He has narrowed this experience into a specialization on EVs and batteries over the last seven years. Hill is joining ABC Companies from his most recent role as vice president of sales with a leading EV battery manufacturer.  
Over the years, Hill has owned several coach operations and takes great pride in having provided transportation during six different Olympic games. The challenge of sourcing high quality coaches for his business led him to ABC Companies many times over the years, for the very reasons he has most recently seen within the rapidly growing EV market.
As a past client, Bobby experienced ABC's closely held values of service and quality firsthand. The consistent and positive experience lead him to his role today as a Strategic Account Executive.
Visit abc-companies.com for more information.
[04.26.22]
Details

Category: Industry News
Lincoln Motor Company debuted its sleek and futuristic crossover concept, the Star, to an online worldwide audience this past week, marking its major shift toward its electric vehicle transition. Lincoln has been a popular brand in the chauffeured transportation space with its long-running SUV, the Navigator, as well as the Aviator and Nautilus. This year is also the centennial of the brand.
As we reported last year, Lincoln expects half of its global volume will be zero-emissions vehicles by mid-decade and plans to electrify its portfolio of vehicles by 2030. This is part of the company's Ford+ plan and Ford Motor Company's planned investment of more than $30 billion in electrification by 2025.
"As Lincoln enters the next chapter in our transition to a zero-emissions future, the Lincoln Star Concept will lead the way for our portfolio of fully electric vehicles," said Lincoln President Joy Falotico. "It is an excellent example of how we are redefining luxury for the next generation as we work to transform the vehicle into a third space—a true place of sanctuary—for our clients."
Video of and more information about the Star Concept can be viewed here.
"This is a shining example of what happens when we combine Lincoln luxury with flexible electrical architecture to create unimaginable experiences for customers," said Ford Motor Company President and CEO Jim Farley. "We can truly revolutionize how people engage with the brand and scale it across an exciting lineup of products that catapult Lincoln into the digital, connected age."
Although the Star is a concept vehicle, its structural design is informing the next generation of Lincoln products and could end up in production vehicles soon. Designers worked to create harmony throughout by using light in a modern new way. Illuminated crystallines, plus backlit doors, seats, and exterior features elevate the architectural space to create the ultimate sanctuary. The new Lincoln star on the fascia lights up like a jewel—greeting clients upon approach while giving new meaning to the Lincoln Embrace welcome sequence. The brand continues to build on its Quiet Flight DNA.
The company's rear- and all-wheel-drive flexible battery electric architecture and next-generation Lincoln Intelligence System enable the new design thinking and connected experiences the Star Concept offers. Using the area no longer occupied by a gas engine, a front trunk allows for ample storage, expanding the feeling of spaciousness inside.
The new Lincoln Intelligence System takes the definition of "digital assistant" to a new dimension, enabling experiences such as connected vehicle-to-vehicle and infrastructure capabilities, as well as next-generation leading driver-assist features such as Help Me See and Park for Me.
"Electrification is removing many traditional vehicle design constraints, allowing us to reimagine what a vehicle can be," said Ford Chief Design Officer Anthony Lo. "The Lincoln Star is a study of experiences and themes that push the boundaries of Lincoln design—and it's just the start."
Lincoln reported its best annual global sales in 21 years, up 7 percent over 2021, and plans to build on its momentum with the recent launches of the all-new Zephyr in China and the new Navigator in North America.
Visit lincoln.com for more information.
[04.25.22]
Details

Category: Industry News
You asked for it and we listened. In this column, we ask operators of all sizes and from all walks of the industry a question about their business and report their answers so you can assess how your own company compares to your peers. If you would like to participate, please email Rob Smentek at rob@chauffeurdriven.com for next issue's question.
TOPIC:

Have meetings and other corporate events returned in your space? How are the demands/expectations of these clients different from 2019?
---

We are finally ready to welcome the world back to Canada. As of April 1, visitors are no longer required to show a negative test result when entering the country, which has led to an increase in leisure and corporate travel for us. For instance, we recently hosted the TED Conference in Vancouver. Concerts and tours also have picked up, and thanks to our affiliate network and our new model year fleet, we are booked and busy!

The demand for quality service and new vehicles is at all-time high, and we are fortunate to have a large and diverse fleet. The difference we've seen from our clients and affiliates is that they are not looking for the cheapest price; the conversation has shifted to: "Are you able to provide the service? Is your fleet up to date? Do you have the new Escalades or the Executive Sprinter?" Price is not the first thing they ask when we get a request.
Lorenzo Armani, CEO
Absolute Styling in Vancouver, BC
---
Sales meetings and other corporate events have been back in full force. We are experiencing high demand—not only because of a shortage of drivers and vehicles—but because it seems every few weeks these meetings are concurrent, even though the clients are different.
Nick Boccio, General Manager
Buffalo Limousine in Buffalo, N.Y.
---

Being in Texas and "open" longer than most regions in the US—and around the world for that matter—we have experienced a steady uptick since June 2021. We are still off 35 percent from our totals in 2019, but the corporate meetings and interest in the Dallas market has been a direct result of Texas' willingness to accept meetings in our city much sooner than other states. We are seeing smaller groups, which are more profitable anyway. While our total revenue numbers are down, our profit margins are much better than before. The only real difference I see between 2022 and 2019 is the fact that clients are trying to cut costs as much as possible whereas in the past, the "just do it" mentality prevailed. The social distancing or disinfecting questions are all in the past, as well.
Eric Devlin, President/Owner
Premier Transportation Services in Dallas, Texas
---

Meetings and corporate events have been returning for almost a year now. People are back in the office and large corporations have been given the green light to travel since the beginning of this year. Most of this has been because Florida has always had few restrictions regarding COVID. Ironically, we've seen several meetings advertising similar mask mandates and vax requirements as their home office, but ditching the protocols once they were here.
Thomas Halsnik, President
Walsh Chauffeured Transportation in Tampa, Fla.
---

Meetings and corporate events have come back strong. We had about a 20 percent increase starting in March compared to 2019 numbers, and from what we can see, this won't be stopping anytime soon. I think the demands and requests are similar to 2019, but we are educating them on how our industry has changed and that we are still dealing with staffing issues and other challenges. Once we explain this to them, they seem to understand and become easier to work, with in my opinion.
Matthew Johnston, President
AJL International in Irving, Texas
---

Quite a few meetings and site inspections for upcoming meetings and conferences have returned to Vienna in the past couple of weeks. Clients are eager to get back to in-person/hybrid meetings, so we´re expecting a very busy second half of the year. Demands and expectations vary; some still focus on implementing COVID-protocols while others are 100 percent back to normal. They expect the same level of service as before but are a bit more focused on how the cancellation/change policy is applied, and there are more last-minute changes than before.
Katharina Monsberger, Managing Director
RSL-Premium in Vienna, Switzerland
---

Corporate meetings and events have come roaring back to the point that on any given day we have multiple events happening all over the country. We are blessed beyond belief as our clients are grateful to have a partner who will cater to their needs even in this new normal. Our clients still have high expectations and demands but they are more willing to pay premium prices to accomplish this.
Ron Stein, Founder & CEO
Exclusive Sedan Service Worldwide in Newhall, Calif.
---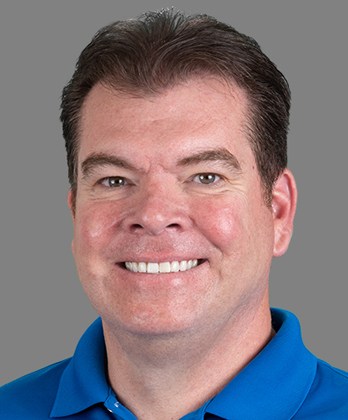 Corporate events and meetings are coming back strong in Charlotte. Our clients are happy to get a vehicle—most are not shopping price. Demand definitely outweighs supply at this time. As a result, we are working hard to hire drivers with experience.
Andy Thompson, President
Rose Chauffeured Transportation in Charlotte, N.C.
---

Our meetings and corporate events have jumped up about 100 percent over the course of the last three months in San Francisco. The demands are higher, but it appears that DMCs are more understanding about the challenges we face with costs and employees. Speaking for myself, we had to readjust the discounts we provide DMCs as costs across the board went up. In all, our relationships have gotten stronger across our various locations because they can tell we are dedicated to them in the long run.
David Uziel, CEO/Chairman
Urban Worldwide in San Francisco, Calif.
---

We have seen an increase in meetings and a need for corporate travel, but not as many corporate events. Any corporate-type events have been smaller. We strongly believe that as we get into the third and fourth quarters of 2022, we will see an increase—but it won't be quite at 2019 levels. We do anticipate a boom in 2023 in both corporate travel and events.
Nancy Vargas, CEO
DH2 Chauffeured Transportation in Jamaica, N.Y.
---

We are located in South Florida, and meetings and events have returned with a vengeance! There is huge pent-up demand, and we are booked solid straight through the summer months, which traditionally don't see as much meeting and event activity. We are finding that people's expectations are completely different than 2019: Then it was business as usual, now it's "Thank goodness we are back to normal." I also feel that meeting planners respect and appreciate the high level of service that our industry has to offer. It's quality over price, and great service over convenience.
Rick Versace Sr., President & CEO
A1A Global in Boca Raton, Fla.
---
We've loved hearing your answers to our benchmarking questions—but we always welcome suggestions for future topics, too!
Send an email to rob@chauffeurdriven.com you just might see your query answered in our next e-News.
[03.22.22 REV. 04.21.22]