Details

Category: Industry News
Without a doubt, one of the most popular experiences at the CD/NLA Fall Show (scheduled for October 22-25 in Orlando) is our Operator Mentoring Program. Each year, attendees are enthusiastic about the opportunity to sit down with a successful and forward-thinking CEO to ask questions, get advice, and swap ideas with their peers. But why settle for one Mentor when you can get two?
Each table will be led by two distinguished Mentors, one an "under 45" dynamic market leader as well as an "over 45ish" experienced and skilled veteran—both seasoned professionals—for a vigorous conversation with perspectives spanning the generations. This interactive event, scheduled for Sunday, October 22, will definitely be among your show favorites.
The 2023 Mentor pairings include:
Maya Adrine

of Golden Limousine and

Jay Erlich

of Europe Limousine

Robert Alexander

of RMA Worldwide and

Kelly Callahan

of Jax Black Car Transportation

Brett Barenholtz

of Above All Transportation/Boston Car and

Erica Bugbee

of ExecuStar World Class Services

Kristina Bouweiri

of Reston Limousine and

Frank McNish

of Signature New Orleans

JR Garza

of Diamond Limousine and

Anthony Asaro

of Desert Rose Worldwide Transportation

Athena Grimm

of BAC Transportation and

Derek Stafford

of Elegant Image Limousine

Joe Gulino

of Gem Limousine Worldwide and

Evan Blanchette

of VIP Global

Tiffany Hinton

of MOTEV and

Denny Leinhos

of Avant Garde Limousines

George Jacobs

of Windy City Limousine & Bus and

Japneet Singh

of Executive CLS

Karim Maachi

of The Cardel Group and

Jason Messinger

of BBZ Limousine Service

Jeff Nyikos

of Leros Transportation Group and

Fernando Carlison

of Mundi Limousine

Gus Ortis

of Executive Transportation and

Quentin Bassey

of RSTQ Transportation

Tracy Salinger

of Unique Limousine and

Hashim Abdi

of Mint Life Limousine

Douglas Schwartz

of Executive Ground Transportation and

Brittni Kirk

of All Points Limousine

Jason Sharenow

of Broadway Elite Worldwide and

Christina Nguyen

of Concierge Limousine

Mike Vargas

of DH2 Chauffeured Transportation and

Nick Boccio

of Buffalo Limousine

Dave Uziel

of Urban Worldwide and

Mike Gibbon

of Elite Coach Transportation

Rick Versace

of A1A Airport & Limousine and

Karl Guenther

of Statement Limousine
The Operator Mentoring Program does require pre-registration, and all slots are filled on a first-come, first-served basis. You'll want to register early for your best chance at picking your preferred Mentor team, but note that the roster may be subject to change. In the event that your group is full, you will be accommodated and welcomed into another group.
Registration for the 2023 CD/NLA Fall Show, which will be held October 22-25 at the Gaylord Palms Resort & Convention Center in Orlando, is now open. We're thrilled to offer you an exclusive Early Bird Rate of only $449 through September 8, and NLA members can save even more with an additional $75 off the registration price. Also, we've secured a block of rooms at our host property for the room rate of $249/night—including resort fees. Our blocks always sell out, so be sure to book early to secure your room. Many thanks to all our generous sponsors, including Title Sponsor Volvo.
Visit cdnlashow.com for more information.
[08.02.23]
Details

Category: Industry News
Air travel is on pace to surpass the numbers last seen in the summer of 2019, but will the rest of this summer be a repeat of 2022's awful spate of delays and cancellations by airlines? Beyond the usual bad weather and problems with equipment (not to mention persistent wildfires in Canada) so far this year, airlines seem to have worked out their dire staffing shortage in the past year. According to the International Air Transport Association (IATA), US passenger airline employment is now at its highest level in over two decades, thanks in part to an aggressive post-pandemic recruitment effort and averting strikes with pilots.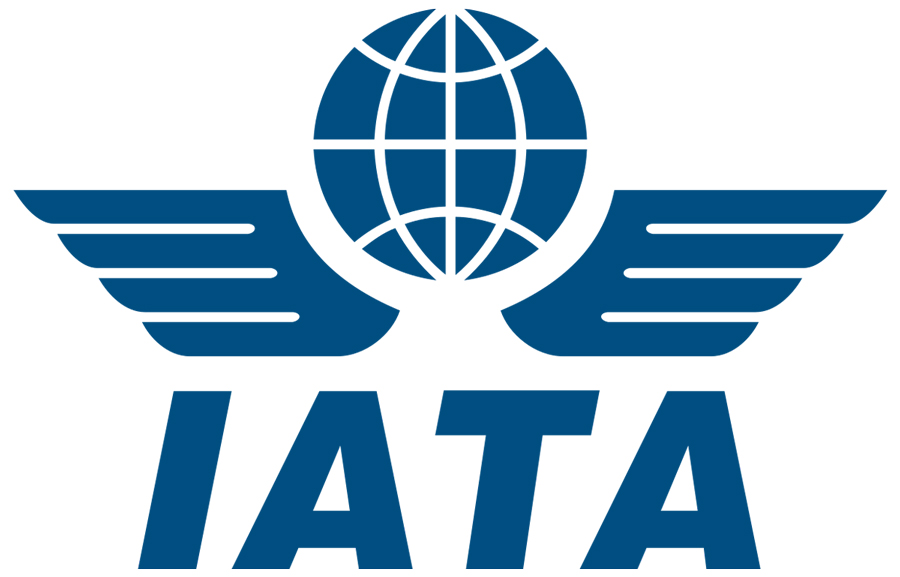 While airlines have been slashing flights for certain routes and "right siding" their operations as corporate travel continues to evolve, the Federal Aviation Administration (FAA) is facing a lingering, yet critical challenge: air traffic controllers. It's an issue across the country, but the situation is especially serious in Miami and New York, the latter of which has had to cut up to 10 percent of flights so far this year because it could not handle the traffic with its current workforce. The problems also extend to Canada to a lesser but important degree.
Congress is currently working on the FAA reauthorization bill, which expires this year. The bill resoundingly passed in the House in late July, but unfortunately, the Senate left for its August recess before passing its version—despite urging from organizations like the US Travel Association (USTA). It's slated to be picked up when the Senate returns after Labor Day.
"…[M]illions of Americans have missed trips and lost time with family and friends this summer due to delays and cancellations caused by years of government inattention. The whole of the US economy pays a price when a trip is delayed—or avoided entirely due to air travel hassles," said USTA President & CEO Geoff Freeman in a July statement. He continued, "American travelers cannot wait any longer for Congress to fix the numerous, systemic issues that have plagued the US air travel system and constrained economic growth."
Both version of the bills not only aim to accelerate the hiring of more air traffic controllers, they also spell out additional passenger rights, such as ensuring that adults traveling with children under 14 be seated together and that ancillary fees are clearly disclosed. Further, the Biden administration is pushing for airlines to pay for lodging and meals of passengers delayed by situations within the airline's control (i.e., not weather related). The FAA is currently being led by an acting administrator.
Additionally, in the US, the FAA and Department of Transportation are requiring airlines to invest more than $630 million to upgrade or replace fully certified onboard avionics equipment on thousands of aircraft to mitigate the risks of 5G rollout near airports, according to IATA, an issue that is not impacting other countries. This is adding to delays.
"Ottawa and Washington, D.C. need to take ownership of the issues under their direct control and lead in resolving them. Appointing a permanent FAA Administrator would be a first and major step in urgently addressing the US aviation/air traffic control infrastructure constraints, which are hindering airlines from delivering the service travelers expect. Furthermore, refraining from doubling down on costly and poorly thought-out air travel consumer rights regulations in both countries, would free up resources across the entire value chain, in order to enhance the customer experience," said IATA Director General Willie Walsh.
Visit ustravel.org or iata.org for more updates.
[08.01.23]
Details

Category: Industry News
Petaluma, Calif.-based operation Pure Luxury Transportation has announced that it has been named one of the 10 best wine tour companies in the United States by the readers of USA Today as part of the 10 Best Reader's Choice Travel Award for Best Wine Tour Company. The competition was fierce with numerous prestigious companies across the nation vying for the title. Pure Luxury is honored to be recognized by the readers for their commitment to top-notch service, luxury experiences, and customer satisfaction. Along with Pure Luxury, this year's nominees were submitted by a panel of experts, and the 10Best editors narrowed the field to select the final set of nominees for the Readers' Choice Awards.
Pure Luxury Transportation is proud of this incredible achievement, showing fantastic expertise in providing unique Wine Country experiences to their clients through exclusive partnerships with select wineries.
"We're thrilled! It's an honor to be recognized among the best in the industry, and we couldn't have done it without the support of our clients and partners over the past 32 years along with our staff, who is dedicated to being the best we can be. We'll continue striving for excellence and providing the finest experiences that make memories to last a lifetime," said Pure Luxury Transportation Chief Operating Officer Jennifer Buffo.
Founded in 1991, Pure Luxury has grown from a one vehicle limousine service to a full service worldwide executive ground transportation company. Providing transportation for a vast array of clientele, utilizing every type of vehicle available to the industry, the company has become one of the most innovative livery companies in the industry, catering to their clients' every need.
Visit pureluxury.com for more information.
[07.31.23]