Details

Category: Industry News
On Monday, November 15, President Joe Biden signed the long-awaited Infrastructure and Investment Jobs into law, which many industry associations are saying represents a major win for transportation.
"The NLA applauds Congress for working in a bipartisan fashion to pass the Infrastructure Investment and Jobs Act, which will help address the most critical needs facing our nation's crumbling infrastructure and provide a boost to the travel industry's recovery. This is the single largest investment in roads and bridges since the creation of the interstate highway system, and makes important investments in the future of electric vehicles and charging infrastructure. Crucially, it does so while avoiding the most harmful funding mechanisms for road users, including an increased gas tax and extensive federal tolling systems," says NLA President Robert Alexander of RMA Worldwide.
Spending within the bill includes:
$89.9B for new infrastructure and reauthorizations
$66B for Amtrak maintenance and development
$40B for bridge repair, replacement, and rehabilitation
$65B to create universal access to reliable high-speed internet
$65B for clean energy transmission and power infrastructure upgrades
Funding is also allocated for developing an electric vehicle charging network across the country, with a focus on replacing Diesel-powered school buses with electric- and battery-powered ones
Updating the nation's airports, including gates and runways, aiming to reduce congestion and remain globally competitive
The bill is also a win for the motorcoach industry, according to the United Motorcoach Association (UMA), as it reauthorizes the critical highway funding and safety programs and preserves the industry's fuel tax exemption as well as the critically important charter service rule protecting private companies from unfair competition from government-subsidized public transit operators.  
"The legislation is a sweeping victory for all motorcoach operators," says UMA President and CEO Scott Michael. "The law includes a 5-year reauthorization of federal highway, transit, motor carrier, and vehicle safety programs. The IIJA contains common-sense safety and regulatory provisions, preserves the motorcoach fuel tax exemption, and includes a new provision to enforce better toll equity with public transit vehicles on toll facilities. Most importantly, the bill avoids expensive and unnecessary mandates on an industry still in recovery mode from the effects of the pandemic."
UMA noted that the bill also preserves motorcoach companies' right to operate without unfair competition from government-subsidized transit providers by leaving the Charter Service Rule unchanged. Prior legislation, the House INVEST in America Act, would have liberalized opportunities for local subsidized transit authorities to perform charter service, which could have severely harmed the industry.
You can read more about what the infrastructure bill includes here.
[11.16.21]
Details

Category: Industry News
Days after the US reopened its land and air borders to vaccinated international visitors on November 8, US Travel Association (USTA) released its biannual forecast that shows an uneven recovery for the international inbound and business travel segments, signaling a bumpy few years ahead. Domestic leisure travel, on the other hand, has returned to near pre-pandemic levels.
USTA's forecast, based on analysis from Tourism Economics, projects that domestic leisure travel will continue to drive the US travel industry's recovery in the near term. This segment is projected to surpass pre-pandemic levels in 2022 and beyond.
Domestic business travel spending is expected to reach 76 percent of 2019 levels in 2022 while the segment is not expected to fully recover until 2024.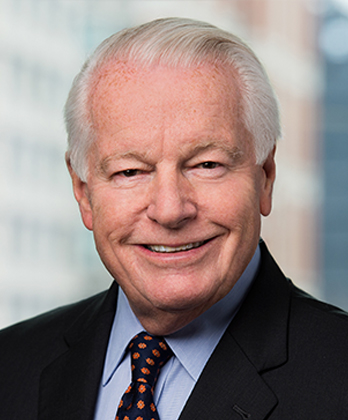 US Travel Association President & CEO Roger Dow
International inbound travel spending is forecasted to reach 72 percent of 2019 levels in 2022. The segment is not expected to fully recover until 2024 or 2025.
"While we see reason for optimism on the horizon, our forecast reveals that travel's recovery is uneven with much work ahead to ensure all segments reach pre-pandemic levels," said USTA President & CEO Roger Dow. "We believe that the US can implement smart, effective policies that bring back international visitors more quickly and spur business and professional travel to accelerate an economic and jobs rebound."
USTA has advocated for some policies to accelerate the travel industry's recovery, including:
"Stabilizing policies can help ensure a more even recovery as we aim to restore the US as the top destination in the world for global travelers," added Dow.
The full forecast can be read here.
Visit ustravel.org for more information.
[11.16.21]
Details

Category: Industry News
The results are in! After calling for nominees for several of the association's open seats back in October, National Limousine Association (NLA) President Robert Alexander of RMA Worldwide announced the results of the fall election late last week.
And the winners are ...
At-Large Region: Jason Kaplan of The Driver Provider
Central Region: Karl Guenther of Statement Limousine
Northeast Region: Jeff Rose of Attitude New York
West Region: Kevin Illingworth of Classique Worldwide Transportation
Canada: Joe Ironi of Global Alliance Worldwide Chauffeured Services
International: Karim Maachi of Cardel Global
In his weekly letter to NLA members, Alexander thanked those who took the time to vote in the election as well as all the candidates.
"Running for the NLA Board is just the first step of commitment to serve and improve our industry. There are many ways for all members to get involved, whether it be serving on a committee, participating in show events, etc. I urge those who did not see success in this year's election to consider running again and to also find other ways to contribute, make a difference and hopefully inspire others to run as well," he said.
Visit limo.org for more information.
[11.16.21]