Details

Category: Industry News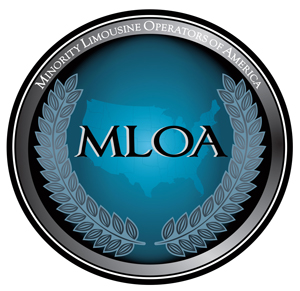 Under the theme of Marketing Your Business, the Minority Limousine Operators of America (MLOA) held a membership meeting/webinar via Zoom on Wednesday, April 27. The association welcomed guest speaker Larry Johnson, brand manager for Motev, to offer tips that attendees can use to successfully market their businesses.
MLOA President Tiffany Hinton of Motev kicked off the meeting with a quick recap of the CD/NLA Show where the association had a booth. "We got so much great reception at the show," she said, adding that MLOA gained close to a dozen new members, each oh whom got a shout-out during the webinar.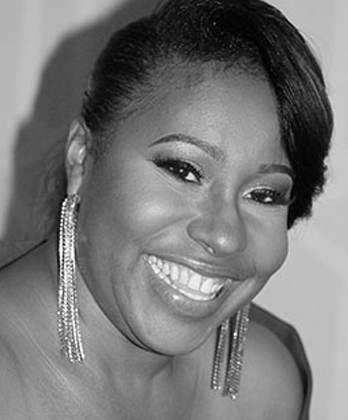 MLOA President Tiffany Hinton
She then welcomed Johnson whose presentation, titled The ABCs and Sometimes Ps of Marketing, was designed to detail essential steps in developing an effective marketing strategy. According to Johnson, the ABCs stand for Alignment, Brand, and Connecting, with the accompanying Ps representing Product, Price, Position, and Promotion. 
Alignment, said Johnson, is the most important, as businesses should have a clear, unified direction and message. Regarding branding, it is vital that operators brand everything from their vehicles, to uniforms, to advertising. But, Johnson warned attendees that branding is more than a logo—it's a visual representation of goals, values, narrative, and partnership. Lastly, connecting is about expanding your network, whether it's reaching clients or partnering with affiliates. The Ps largely deal with setting yourself apart from your competitors: What do you offer that's different from you competitors (Product)? Can you underbid other operators in your market (Price)? Where are you in your market (Position)? What is your reach (Promotion)?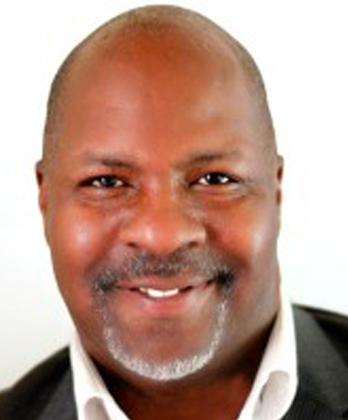 Guest speaker Larry Johnson of Motev
Next, Gary Arrington of Virginia Premium Transportation was scheduled to speak about social media marketing, but technical difficulties prevented him from taking part. However, the MLOA will make his useful slide show downloadable on their webpage.
Following the presentation, Hinton announced that the MLOA will be hosting a two-day, in-person meeting in Atlanta. Scheduled for September (firm date TBA), the event will offer activities and education, along with a golf tournament at Top Golf and a comedy show. Details and agenda will be forthcoming.
The floor was then opened to attendees to speak about industry news or association happenings. Dan Goff of A Goff Transportation advised all members to visit the military bus contract website and sign up as there is currently "ridiculous" opportunity for providing transportation in the military space… and not just for buses.  MLOA Vice President Travis Latham of Fellowship Fleet Limousine and Bus encouraged attendees to join the organization's new insurance coalition (aka The IC Crew) to examine ways that insurance costs can be reduced. Finally, returning MLOA member Mike Barreto of Metropolis Logistics advised everyone to have a capability statement handy, which is, in short, a one-page sheet containing all the information commonly asked by procurement professionals. 
Visit mlooa.org for more information.
[05.02.22]
Details

Category: Industry News
Business travel is surging forward, international travel is returning and despite new challenges, industry recovery is entrenched, according to the latest poll conducted by the Global Business Travel Association (GBTA). The association has been regularly surveying business travel buyers, suppliers, and other stakeholders since the pandemic began.
"We're seeing significant gains in the return of business travel, especially over the past month or two. GBTA's global data show more companies are allowing domestic and now also international employee travel. Booking levels and travel spending continue to return, and there's high levels of optimism and employee willingness to travel for business. This comes even as the industry faces challenges beyond COVID, including rising fuel prices, inflation, supply chain disruption, and war in Ukraine," said GBTA CEO Suzanne Neufang.
Some key highlights from the poll:  
Double-Digit Increases, International Travel Jumps. Companies that report they at least sometimes allow non-essential domestic business travel has increased to 86 percent, up from 73 percent in GBTA's February poll. International travel made a big jump with 74 percent reporting their company now allows it, up 26 points from February. 
Corporate Travel Bookings Return. A majority (88 percent) of suppliers and travel management companies (TMCs) report their bookings have increased in the prior month (compared to 45 percent in February). On average, travel buyers say their company's travel bookings are currently at 56 percent of the pre-pandemic level, up 22 points from February. 
Spending Recovery Forecast. Respondents expect their company will be back to 59 percent of their pre-pandemic spend by the end of 2022 and will reach 79 percent by the end of 2023. 
Back in the Office, Back on the Road. Four in ten (41 percent) say their company's return to the office directly correlates to the return to business travel. More than half (55 percent) say their company has implemented a permanent back-to-office policy. One-quarter (23 percent) report their employees will be full-time in-office, and over half (52 percent) will be hybrid with working days spent between office and home.
Policies Changing With the Times. A majority (80 percent) of travel managers report the pandemic has driven changes to their company's travel policies in some capacity, including fewer business trips overall (39 percent), more trip approval requirements (24 percent), and a re-evaluation of how employees travel for business (23 percent).
Inflation's Impact. Forty-one percent of companies report they have increased employee travel spending for air travel, 34 percent for hotel stays, 33 percent for car rentals, and 26 percent for ground transportation.
Factoring in Sustainable Travel.  The most frequently cited expectations include fewer trips per employee overall (54 percent) and longer, multi-purpose business trips (43 percent), and more rail and multi-modal options (34 percent).
Masks on Planes: Who Should Decide. Global sentiment around mask mandates on commercial airplanes varies. Two in five (41 percent) say governments should require passengers to wear masks on airplanes, while a third (32 percent) feel each airline should be allowed to decide if passengers are required to wear masks. One in five (20 percent) feel governments should prohibit mask mandates (i.e., allow passengers to fly on any airline without masks). Note that the survey was conducted prior to the mask mandate being struck down in the US.
The full results of the survey can be viewed here.
Visit gbta.org for more information.
[05.02.22]
Details

Category: Industry News
Sun and sandy beaches sound pretty good right about now, are we right? How about an event that includes relaxation, industry networking, and helps you become a better leader and business owner? That's exactly what we're offering this June 12-14 as we mark the return of Executive Retreat—and what better place for our comeback than Miami? Our Retreat will be held at the world-class Loews Miami Beach Hotel, perfectly located in the heart of SoBe and steps from the Atlantic.
Limited to just 200 operators, the CD Executive Retreat offers focused and intimate networking, in addition to a blend of high-level educational content, local food and flavor, tours and competitive events, and of course, a bit of quality time by the pool or on the sand to create an amazing and revitalizing experience from beginning to end.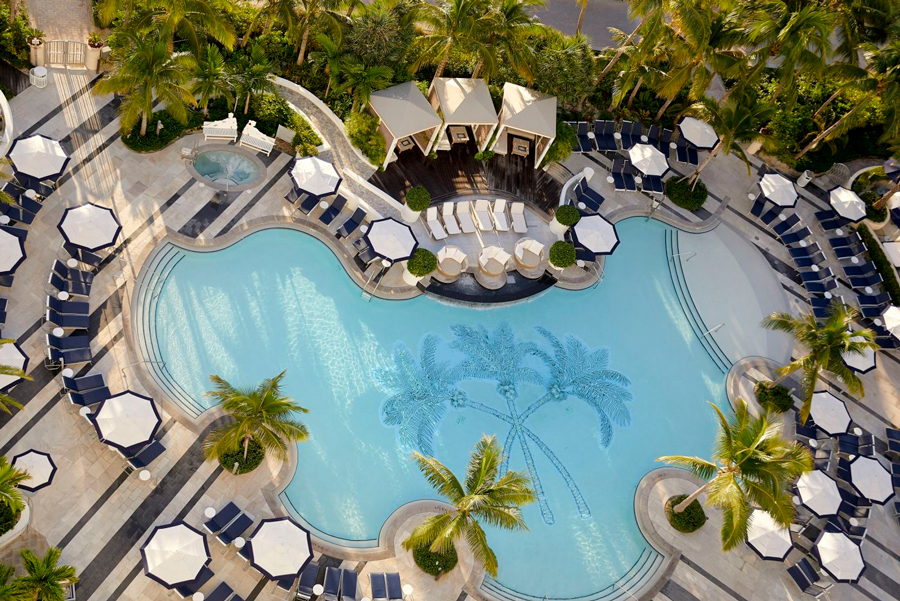 With a small group of dedicated attendees, you'll have a chance to get to know every person who attends—and people come from all parts of the globe (who doesn't love an international destination like Miami?). It's the ideal environment for building lasting relationships.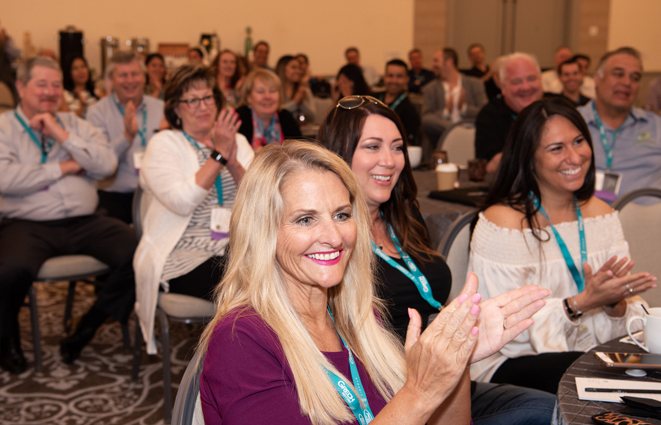 Although we are still in the process of finalizing a few of the speakers, the topics and agenda are all but set. Each day of the event will include some sort of team-building component, including interactive roundtables via our Classroom Competition on Monday and our Beach Olympics on Tuesday (you can choose to flex your body or your mind!). During each of these sessions, you'll have to opportunity to team up and solve problems with some of the industry's best and brightest. Be prepared to use all your faculties and to get outside of your comfort zone, because you come to our Retreats to become stronger leaders.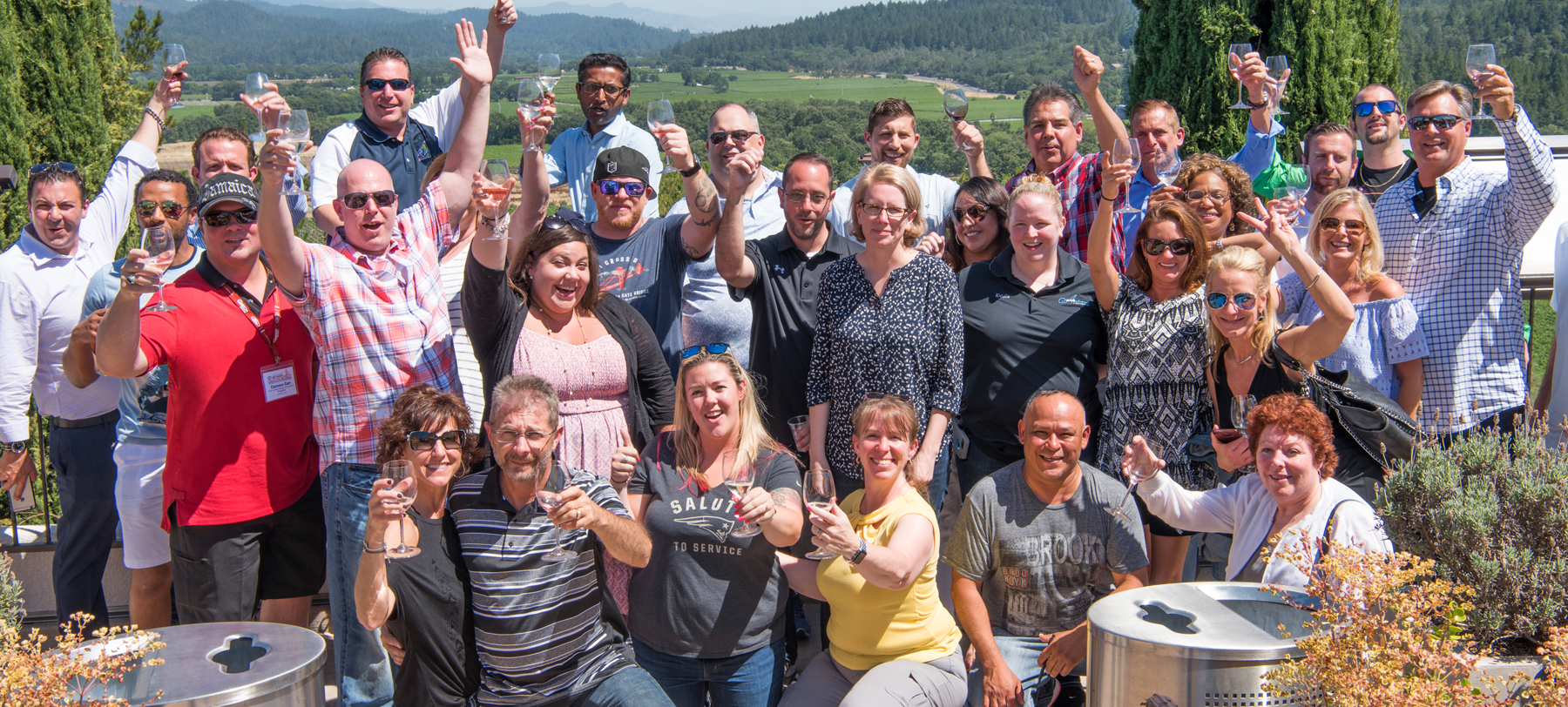 In addition to friendly rivalries and networking opportunities, our Retreats offer laser-focused education. This year, we've set our sights on seminar/workshop topics that cover efficiency and profitability as well as recruiting chauffeurs and CDL drivers. But we're especially jazzed about Mergers, Acquisitions, and Preparing for BIG Opportunities—an M&A super-session with Ken Lucci of Driving Transactions, Matt Daus of Windels Marx, and Tom Byrne of Kaptyn.  This session is designed to will help operators of all sizes…
Engage in financial and operational exercises and valuation techniques to prepare your company to explore buying, selling, merging or the big opportunity that may come your way
Explain the M&A dance, in terms of the process by which deals are formed and progress, with a "how-to" approach to moving down the field
Assess legal, financial, and tax due diligence risks and issues in the M&A process
Get deals over the finish line by helping attendees to both identify and avoid pitfalls that could cause an otherwise good deal to fall apart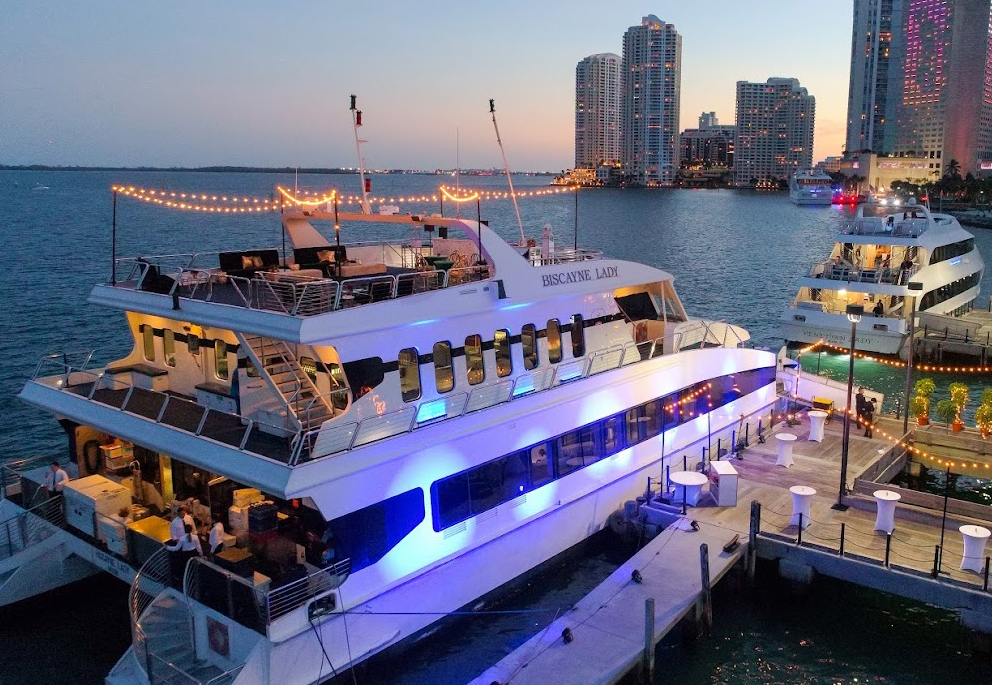 Significant attendee interaction and involvement with the panelists, and each other, in a workshop format, will help demystify the M&A process, and provide useful and practical information for attendees.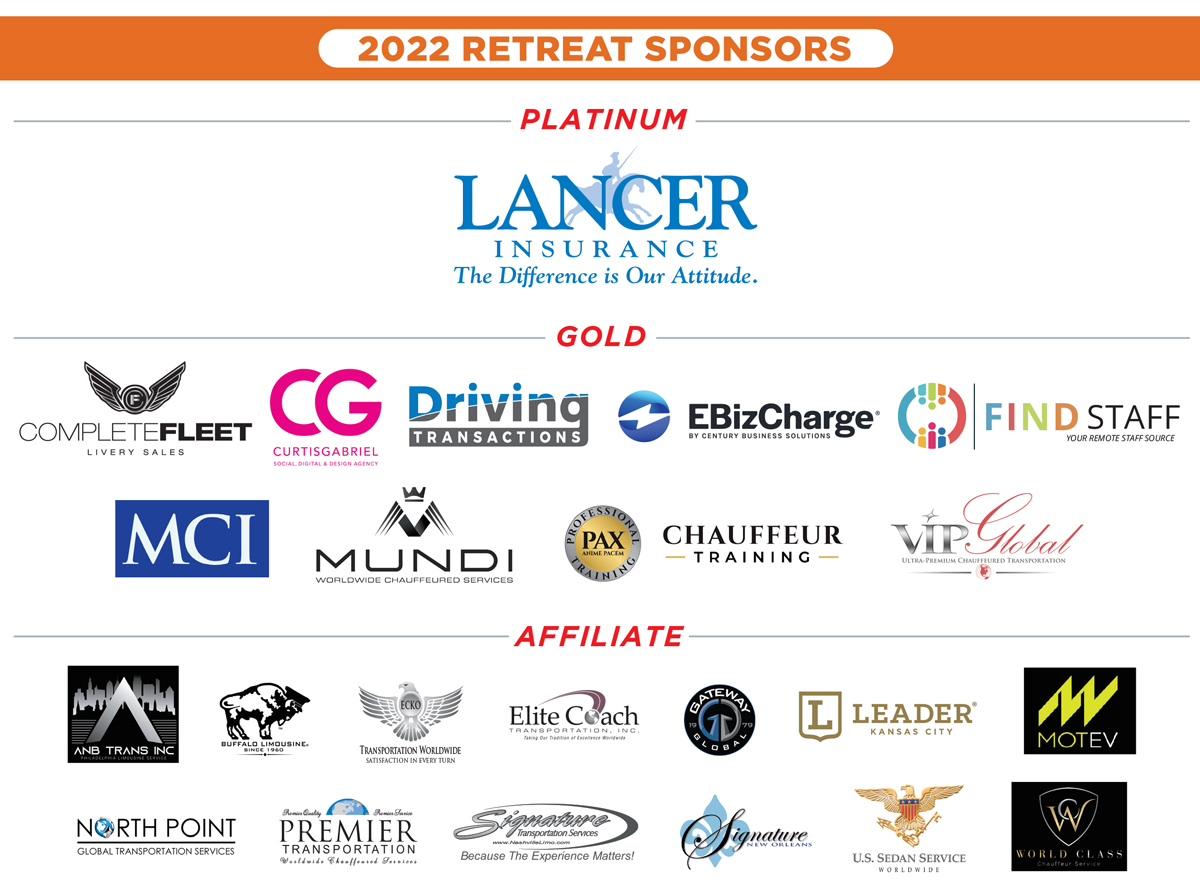 Don't worry, we're more than aware that the sunshine and fresh air will be calling you… this is South Beach, after all. In addition to an oceanfront opening dinner reception, we've built in plenty of time for kicking back by the pool or exploring the area. We'll also be offering a super-cool Tour of Wynwood Walls—the iconic Graffiti Art Museum—on Monday afternoon before we embark on a spectacular dinner cruise on the yacht Biscayne Lady (with open bar, of course).
At press time, sponsorships are sold out except for one Platinum slot. Special thanks to all our sponsors—including Platinum Sponsor Lancer Insurance—for supporting this highly anticipated comeback event. Other sponsors include Gold: Century Business Solutions, Complete Fleet, Curtis Gabriel, Driving Transactions, Find Staff, MCI, Mundi Worldwide, PAX Chauffeur Training, and VIP Global; and Affiliate: ANB Trans, Buffalo Limousine, Ecko Transportation, Elite Coach, Gateway Global, LEADER Kansas City, Motev, North Point Global Transportation Services, Premier Transportation, Signature New Orleans, U.S. Sedan Service, and World Class Chauffeur Service.
Visit our registration page today to save $100 until 5/15. What's more, we've secured an incredible room rate at the Loews of $289 per night—which is half-price for this stellar property. You can visit the Loews online by clicking here.
Visit cdexecutiveretreat.com for more information.
[04.27.22]