Chicago — Signature Transportation Group (STG) recently announced that they will be merging operations with Orlando Select Transportation effective December 1, 2016.

STG and Orlando Select, which will now operate as Signature Transportation Group Orlando, have partnered together to better serve the expanding convention and tourism markets in Chicago and Orlando.

Because both cities are emerging convention markets with opposing busy seasons, the newly-reformed STG and STG Orlando will share staff, vehicles, chauffeurs and best practices to accommodate peak seasons in Chicago and Orlando throughout the year. The partnership will bring uniformity to each of the two markets, the existing client base of both companies and the ground transportation industry as a whole.

Identical service in both Orlando and Chicago will give current affiliates, customers, DMCs, and event planners peace of mind, knowing that they will not have to worry about service in those two markets.

"We are creating a unique model in our industry, one that I'm not sure has ever existed," said STG Chicago CEO Sal Milazzo. "We're not expanding into other markets in hopes of soliciting national accounts but rather to create uniform service for those companies servicing global travelers and in need of reliable providers with the very highest service standards."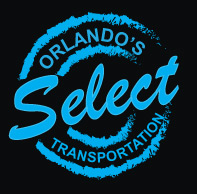 In preparation for Orlando's impending high-traffic convention season, new vehicles are already en route to the new STG Orlando facility. The updated fleet includes new Cadillac Escalade SUVs and XTS sedans, Grech Executive Buses, and Mercedes-Benz Sprinters.

STG Orlando has also invested in new reservations software, a mobile passenger app, and a brand new 10,000-square-foot facility to prepare for the expected revenue increase and demand.

"We've created a 'customer first' mentality at Signature Transportation Group, and our customers love it," Milazzo said.

To maintain this customer-focused mentality, and share best practices and resources across both cities, STG has tapped Kevin Duff to lead the operations as president of STG Chicago and Orlando, while Orlando Select CEO Gregg Moulton will transition to serve as CEO of STG Orlando.

Moulton expressed his excitement by saying, "[As STG Orlando] now we have the opportunity to better serve our clients with more resources, a larger fleet and increased service capabilities. We'll still be the same Orlando Select our clients know and love, just with a different name, and we'll have increased efficiencies that will result in better rates and services for everyone."

Visit signaturetg.com or orlandosselect.com for more information.

[CD1116]