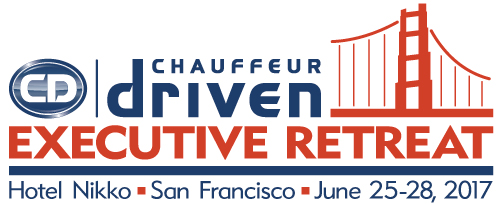 By now, you know that a Chauffeur Driven Retreat will deliver world-class education and networking opportunities wrapped in an unforgettable city experience. This June 25-28 join us at the Hotel Nikko in San Francisco for an unparalleled event. The full pass is priced at just $799, thanks in part to all of our sponsors, including Platinum Sponsors Grech Motors and Ford-Lincoln Limousine & Livery Vehicles. Here is just a bit of what's included in that price tag…

Kicking off the retreat in style, retreat goers will be able to network the night away at our Opening Reception Sunday. You can live it up at the posh Starlight Room, located at the penthouse level of the Sir Francis Drake hotel. Name your drink while you dine on hot hors d'ourves, prime rib, and roast turkey in this icon of San Francisco nightlife.

Day One promises tailor-made industry education, we have titled it Contingency Planning: Stress-Testing Your Business for Likely Shock Scenarios. Part one is dedicated to your staff. The session—featuring highly respected industry colleague Kristina Bouweiri of Reston Limousine and Christina Davis of The LMC Group, author of our monthly HR Coach—will explore such areas as preparing for the sudden loss or death of a key employee, or dealing with the departure of multiple employees in a short period of time. Moderated by Kristen Carroll of The LMC Group (and frequent contributing writer to CD), the series will tackle additional thorny and often frustrating topics with proven strategies, balanced solutions, and a bit of humor.


After a brief break for a delicious lunch, part two will tackle the finance side of your business. This series, moderated by Jason Sharenow of Broadway Elite Chauffeured Services Worldwide, includes speaker Kathy Kahne of Windy City Limousine. These industry leaders will discuss how to ready your company and financial positioning before economic dips. This session will give you the peace of mind you need to think intelligently during a crisis rather than impulsively.

After the education on Day One "shocks" your system, you can see more of the City sites--relax and unwind on a Hornblower Cruise. Yes, a private yacht has been chartered for your sailing pleasure Monday night. Step aboard the San Francisco Spirit and be treated to a welcome cocktail as you take in the skyline views on this expansive 150-foot beauty. Our extravagant dinner evening will include a three-course meal and drinks while you revel in sites along the San Francisco Bay.

Day Two features Embracing Change at the Speed of Trust, a program worth more than the cost of the entire retreat. This session will show you how to improve loyalty, leverage change, and close the trust gap within your company. After this heady two-part FranklinCovey session and a catered lunch, you may want some downtime. Relax and enjoy an evening break on your own, but we'll have suggestions for dining and drinking—keep making those connections. You may want to turn in early, we don't want you to miss the tour of Napa Valley on the final day.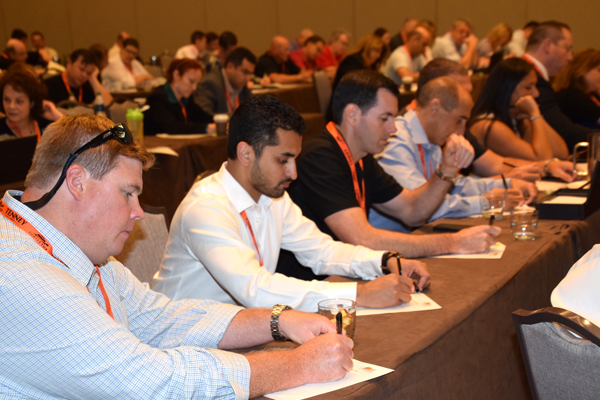 Easily a value of $300 itself, our Napa Valley experience is certain to wow you. Hop on a Grech bus for a boxed breakfast and luxury tour up St. Helena highway to this world-famous wine-making region. The first grapes were planted here in 1838, and centuries of winemakers have caused Napa Valley to now rival international vintages. We have a delicious catered lunch at Napa Ford Lincoln plus three wineries on the schedule; here are just a few details about each…

Over 25 years ago, Spain's oldest winemaking family ventured to a new world. After being greeted with a flute of Grand Reserve Sparkling Brut Rose (retail $50 per bottle), a wine educator will teach us about the Carneros region and the vintages it is known for--you will enjoy a private tour of the grounds, warehouse, production and the barrel room where our tasting of three hand-selected Reserve wines will occur amid the ambiance of the old world.

You know the name for a reason. In 1876, brothers Jacob and Frederick Beringer started with a dream of making wines that would rival the finest in Europe. Upon arrival at the vineyards, you'll be greeted with a splash of wine before starting up to the caves.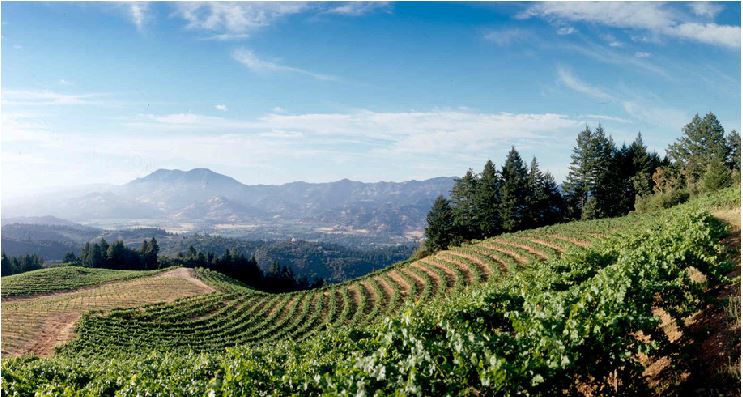 This private experience will include the detailed history of the Beringer family and this oldest continually running winery in Napa Valley. Retreat goers will sample a second vintage in the caves, surrounded by historic tunnels and aged barrels. Visitors can't help but be impressed by Rhine House mansion. You'll stop here for our last splash of wine and a photo op.

Founded in 1964, Sterling Vineyards is an experience unto itself. Perched 300 feet above the town of Calistoga, Sterling Vineyards offers panoramic views of Napa Valley. Their tram is the only one of its kind in Napa valley, offering stunning views as groups ride to or from the winery. You'll be tasting four of their exclusive wines and following the winemaking process from grape to glass at our own pace. All of this makes it easy to see why Sterling Vineyards is one of the most visited wineries in the Napa Valley.

We are including all this and more for the cost of a pass, and your spouse can join for only $399. Don't wait to register, this retreat is limited to 200 operators, and you should not miss the action. If you would like more information on the retreat or any of the highlights above, contact Jess Pavlow our director of events at 856.452.0323. Visit sanfranciscoexecutiveretreat.com for more information.

[CD0317]