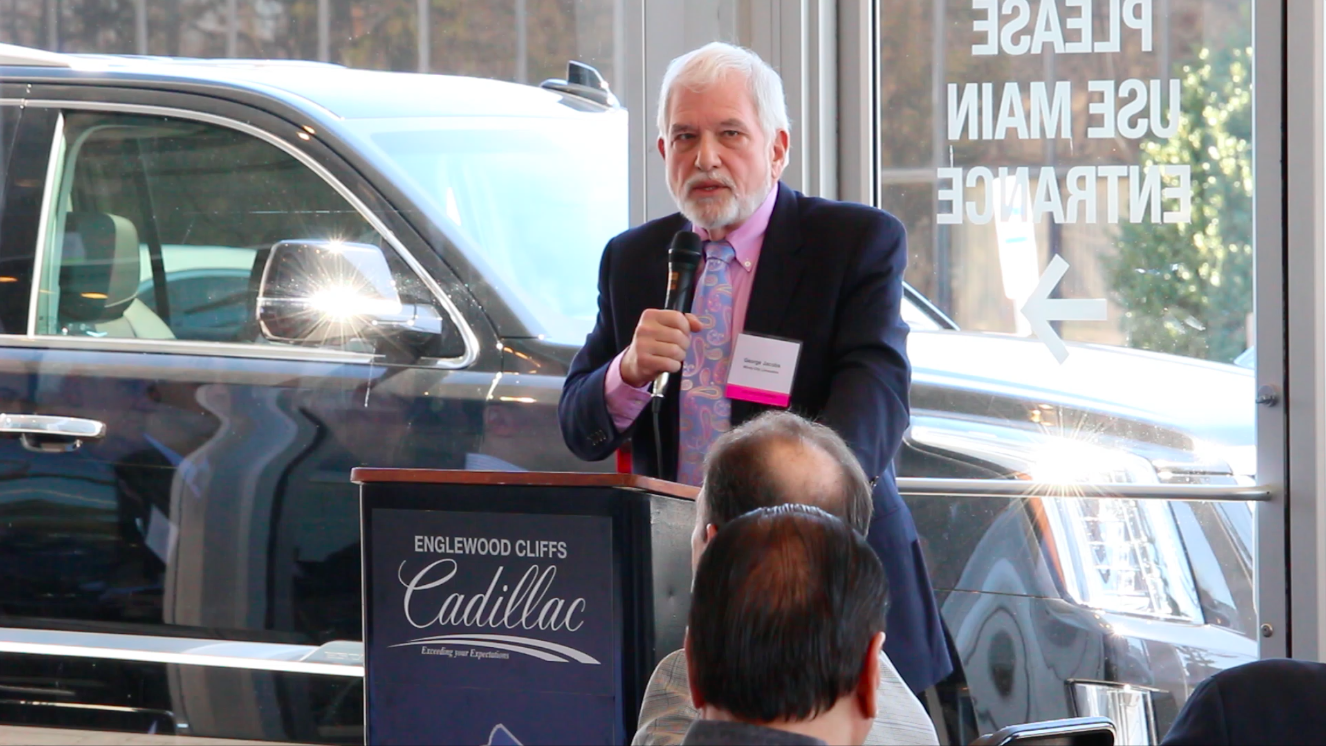 Speaker George Jacobs of Windy City Limousine Englewood Cliffs, N.J. — Nearly 130 members, supporters, and friends of the Limousine Association of New Jersey (LANJ) from throughout the industry—and country—flocked to the association's March 29 meeting, which CD Director of Events Jess Pavlow also attended.

The afternoon turned first-time host Englewood Cliffs Cadillac into both a packed event space and a 2018 meeting locale. In an effort to reach operators hailing from not only all around The Garden State but also the surrounding area, the association has begun taking its meetings on the road.

After LANJ President Jason Sharenow of Broadway Elite Chauffeured Services Worldwide welcomed all in attendance, George Jacobs of Windy City Limousine delivered his "Secrets of Success" as the day's guest speaker. Fresh from Windy City's acquisition of fellow Chicago-area operation CTG, Jacobs offered insights into the industry gleaned from his years of launching, building, and growing successful ground transportation companies.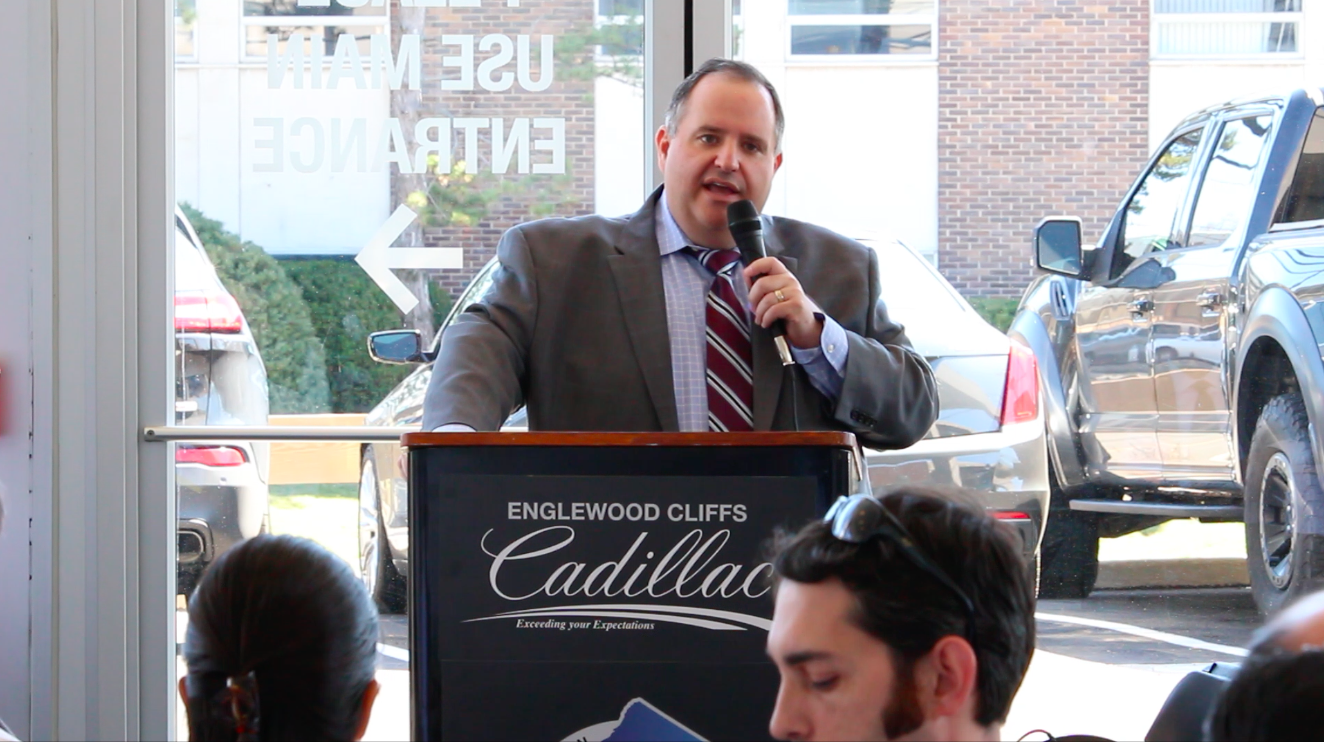 LANJ President Jason Sharenow of Broadway Elite Chauffeured Services Worldwide "We were extremely excited and grateful to have George fly out and give our keynote address," Sharenow said. "He has an incredible story to tell and is a terrific example of success that people would love to emulate. Everybody was overwhelmed with his story and his graciousness."

In more regionally specific news, LANJ's legislative endeavors were also discussed. Since February's passage of both A-3695 (familiarly, "The TNC Bill") and A-3696 ("The Sales Tax Bill"), the association has been refocusing its efforts on background checks and the proposal of new operating fees at both the Newark Liberty International and Teterboro airports.

"We gave an update on both the Sales Tax and TNC bills," Sharenow said. "We're keeping the pressure on Trenton to enforce a fingerprinted background check. The other items we're currently monitoring and working on is the Port Authority's proposal to add an airport fee."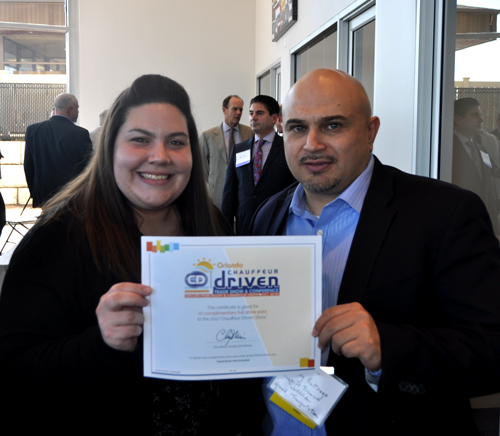 CD Director of Events Jess Pavlow and 2017 CD Show pass winner Henry Buitrago of Blueprint Premium Worldwide Ground Transportation Sharenow also reported that the meeting yielded five new members, putting the association's most recent membership numbers at 144.

Toward the end of the meeting, Pavlow provided an overview of the events Chauffeur Driven has in store for the industry this year and raffled off a pass to the 2017 CD Show in Orlando, which was won by Henry Buitrago of Blueprint Premium Worldwide Ground Transportation.

Next up for LANJ is its annual auction, which will be held May 10.

Visit lanj.org for more information.

[CD0417]