Former TLPA President Mike Fogarty of Tristar Worldwide Rockville, Md. — The Limousine Alternative Business Model Task Force—chaired by former Taxicab, Limousine & Paratransit Association (TLPA) president Mike Fogarty of Tristar Worldwide—is drafting a report that will be reviewed and commented on by the Limousine & Sedan Steering Committee (open to all current TLPA Limousine & Sedan Division members) when it meets at the TLPA Spring Conference & Expo/Taxicab Paratransit Association of California (TPAC) Annual Meeting in Palm Springs, Calif., from April 25-28.

The following excerpts from the draft report offer a good idea of what the conference will cover:

The Transportation Network Companies (TNCs) have had a negative impact on all forms of for-hire passenger transportation. This trend not only cuts across all segments, but also most geographical regions. Even in New York City, where TNC vehicles and drivers have been held to the same licensing standard as traditional operators, TNCs have taken significant shares from taxi, livery, black car, as well as high-end limousine providers. Most other states have passed some form of regulation regarding TNC operations. Unfortunately, everywhere in the United States except in NYC, the regulation of TNC operations falls short of the requirements placed on other licensed, for-hire passenger transportation services.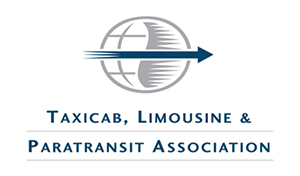 The TNCs have raised the bar of consumer expectations in the retail and corporate markets. When a corporate client calls to reserve a car ASAP, he/she really wants it now. Twenty- to 30-minute estimated times of arrival are no longer acceptable, as TNCs have a response time of five minutes or less in most major markets due to their scale (number of drivers), which gives them density of coverage. In addition to their scale, the largest TNCs have utilized vast amounts of capital to subsidize passenger costs, which has led to an expectation of lower rates for customers. Throw in a corporate client demographic that is growing more accustomed to technology coupled with increased expectations for immediate service at competitive rates, the traditional livery/black car/limousine industry must evolve or be replaced.

This Alternate Business Models paper will outline the efforts that several TLPA members are making to ensure the future success of their businesses. Although the initial impact has been the loss of some traditional sources of business, the TNCs have broadened the overall for-hire passenger transportation market. This will undoubtedly provide opportunities for traditional companies that evolve to meet the new customer demand. The areas of focus detailed in this paper include the following:

  — Co-opetition/consortium model
  — Integrating TNC business model into operations
  — Consolidating livery/black car/limousine service in a national platform
  — Focus on "Duty of Care" competitive advantage
  — Diversify into larger vehicles and shuttle operations
  — Expand event transportation and logistics capabilities

The draft report also outlines TLPA's recommendations for the association's operators to upgrade their technology and operations to improve ease of use, speed of response, and reasonable rates while also moving into or strengthening more profitable segments of the business.

Visit tlpa.org for more information about both the report and the upcoming conference.

[CD0417]