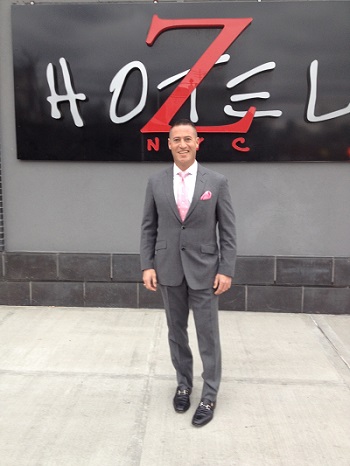 Sergio Sanchez Joins Ben's Long Island City, N.Y.—Ben's Luxury Car & Limousine Service announced that Sergio A. Sanchez has joined the company as its new general manager. Sanchez brings over 26 years of experience in the ground transportation industry to the company, which is located in the Z Hotel in Long Island City, N.Y.
His experience in the industry impressed President Pini Gardi. "Sergio is a true professional. I feel he has the right mind sense to make Ben's successful, and I believe in him on a business and professional level," Gardi says.
Working in the transportation industry runs in Sanchez's blood, dating back to when his grandfather was a cab driver. Sanchez started his career as a chauffeur during college, working his way up to become an account manager. From there, he found much success, which led to a position as vice president of sales and marketing for a black car company in New York.
Sanchez was also general manager of Partners Executive, eventually being promoted to Executive VP. During this time, Sanchez also helped found Luxury Based Operators of America Association (LBOA), where he met Avi Mazouz, VP of Ben's.
"It is because of the past experience of working with Sergio within LBOA that I had the opportunity to get to know his character and view his leadership skills. I feel that Sergio has what it takes to bring Ben's to the next level" says Mazouz.
"I am particularly excited by the challenge of taking on a big venture for such a well-established company like Ben's" says Sanchez. "I'm optimistic that with all the resources and dedicated ownership at the company we'll be well on our way to experiencing growth and meeting goals for the future in no time."
Sanchez's charitable work will also continue to be a major part of his life, as he is a part of the Jorge Posada Foundation, Ron Darling Foundation, and the Latin Women Empower Faces. In his spare time, he enjoys golfing, boating, and spending time with his children.
Visit benslimo.com for more information.
1/14