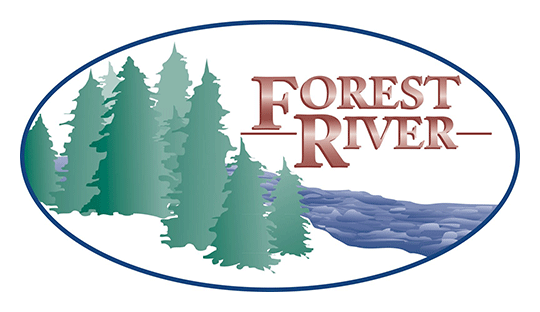 Elkhart, Ind. — Forest River, one of America's leading manufacturers of recreational vehicles, pontoon boats, cargo trailers, and buses, recently announced the acquisition of certain assets of Turtle Top, a premier luxury bus manufacturer located in New Paris, Indiana.

Turtle Top, family owned since 1962, is widely recognized today as a leader in the luxury transportation industry. Turtle Top designs and manufactures buses and specialty vehicles for some of the most prestigious names in the motorcoach industry, as well as numerous state and government agencies. With dealer locations throughout the United States and Canada, Turtle Top is able to provide its customers with outstanding service and support.

"It is with much excitement that the Cripe and Tom families announce the acquisition of Turtle Top Bus by Forest River," says Phil Tom, vice president of Turtle Top. This transaction will allow our fifth generation family-owned and operated company the opportunity to further expand in today's fast evolving bus conversion industry. This very difficult decision was made easier knowing that the ownership, leadership, and innovation of Forest River parallels Turtle Top's core values and what has blessed us with success for over 55 years. Turtle Top's family of employees and our loyal and vast distribution network will benefit from Forest River's financial strength and resources to help drive our collective future growth.


David Wright, president of Forest River's bus division, says, "We are excited to welcome Turtle Top to the Forest River family. Turtle Top and their dedicated employees have built a history of integrity, quality, and innovation and enjoy one of the best reputations in our industry today. We are honored that they have chosen Forest River to continue the tradition that they have dedicated themselves to building for more than 50 years."

Turtle Top's current bus models include the Van Terra, VT3, Terra Transit, Odyssey, Odyssey XL, Odyssey XLT, and MPV. Turtle Top's specialty division builds everything from limousines to bloodmobiles and prisoner transport units to mobile offices. Turtle Top has supplied the transportation industry with innovative conversions for more than 50 years.

"With the momentum of the past, and the support of Forest River team moving forward, Turtle Top's legacy will continue to flourish with the same focus, commitment, and passion towards serving our clients, teams, and communities," says Tom.

For more information about Turtle Top and Forest River, visit their websites at turtletop.com or forestriverinc.com.

[CD0717]