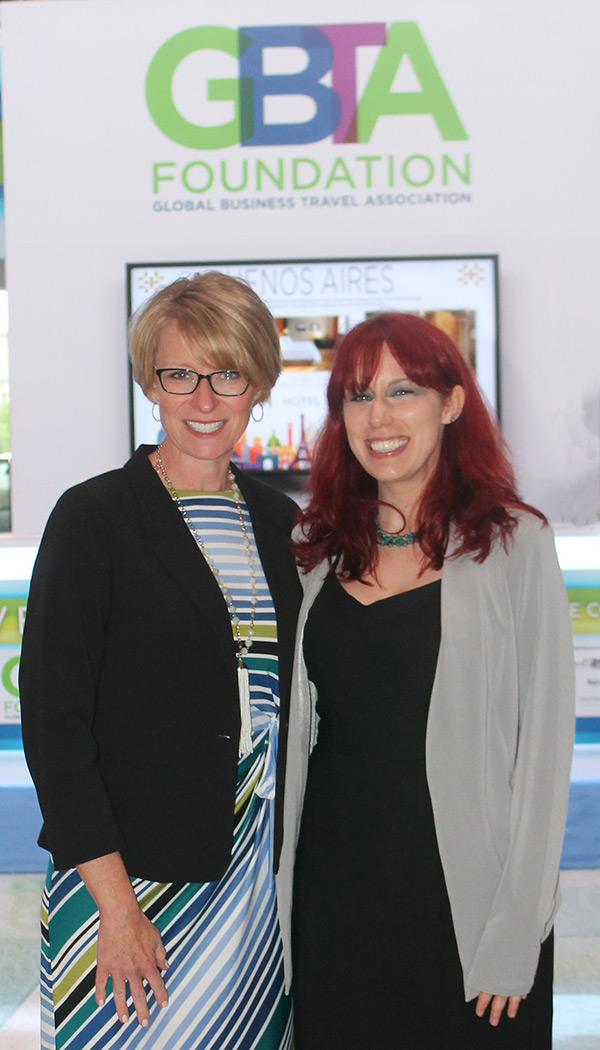 GBTA Director of Strategic Partnerships Heather Haley (left) and CD Editor Madeleine Maccar Boston — Nearly 7,000 members of the international business travel industry convened at the Boston Convention and Exhibition Center from June 15-19 for the 2017 Global Business Travel Association (GBTA) Convention. Among them was CD Editor Madeleine Maccar, and more than two dozen luxury transportation companies were represented both as exhibitors and attendees.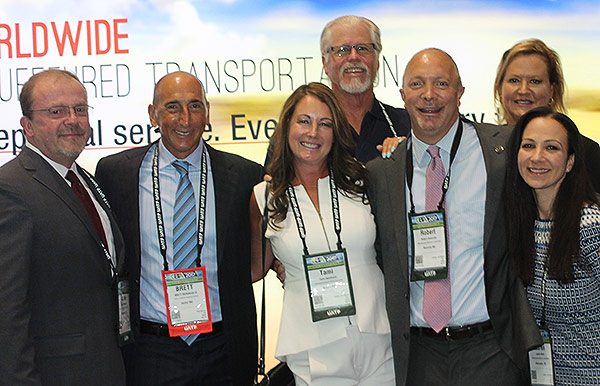 L to R: Art Miesemer of RMA Worldwide, Brett Barenholtz of Boston Car, Tami Saccoccio and Dawson Rutter of Commonwealth Worldwide, Robert Alexander of RMA Worldwide, Diane Forgy of Overland Chauffeured Services, and Lauren Nock of RMA Worldwide The theme of the GBTA's 49th annual convention was "Convergence," which was demonstrably on display with attendees flocking to the seaport city to learn, network, and evolve as a unified force benefiting the worldwide travel industry. Beyond that, the event's agenda was crafted around supporting the theme by addressing the constant stream of new guidelines and trends that help airlines, lodging, technology companies, consumer products, media outlets, and scores of other business travel professionals provide the high-quality and safe services their customers depend on.

Education was a significant focus of the five-day event, with seminars, workshops, demos, multi-day sessions, certification programs, panels, and speakers all providing further insights into a range of topics. As the event encourages participation from all corners of the world, one of the prevailing educational topics was how to best navigate the geopolitical impact that global politics have on business travel and purchasing decisions alike.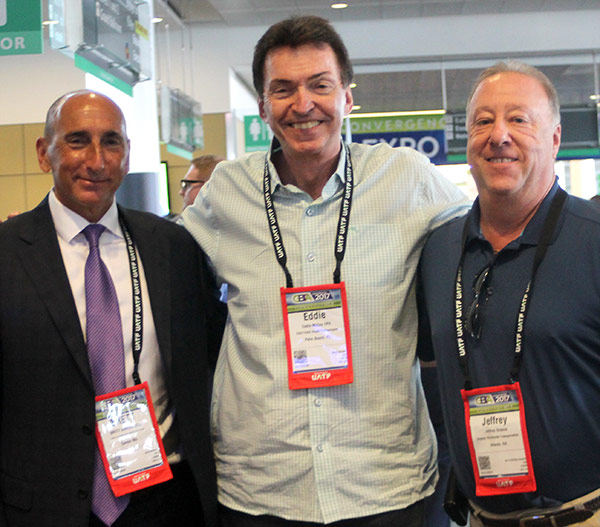 L to R: Brett Barenholtz of Boston Car, Eddie McCoy of FASTTRAK Technologies, and Jeff Greene of Greene Worldwide TransportationThis year, the GBTA also released four reports coinciding with its convention, all of which comprise a series of new research the association has been conducting. The reports each fleshed out topics like the economic impact of business travel as it relates to microcosms such as job growth, global pricing forecasts, and travel spend projections and influencers for 2018.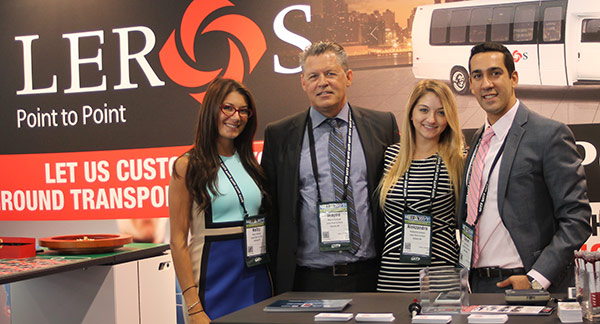 L to R: Kelcy Peterson, Wayne Couturas, Alekzandra Guzman, and Daniel Aucar of Leros Point to Point CD will provide a detailed post-convention wrap-up and photo spread in its September 2017 issue.

The 2018 GBTA Convention will be August 11-15 in San Diego.

Visit gbta.org to learn more about the association, and gbta.org/convention for additional information about the annual event.

[CD0717]