Essington, Pa. —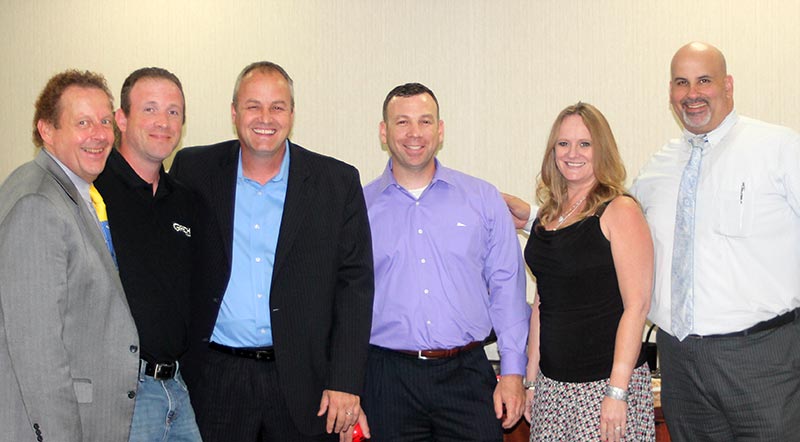 Those in attendance included transportation vendors and operators The first general membership meeting of the United Passenger Transportation Association of Pennsylvania (UPTAPA) was held June 26, which was attended by Chauffeur Driven Editor Madeleine Maccar and Industry & Brand Ambassador Philip Jagiela. Jagiela also serves as executive director of the new association.

Before the meeting even formally began, the intimate group of attendees quickly struck up an impassioned, frank conversation about TNCs, with particular focus on the gig model's overall failings and also how its companies' meteoric rise in popularity both created and perpetuates a public demand for them, making the likes of Uber and Lyft veritable powerhouses that have incited an indelible change in the for-hire vehicle game.

Much of the meeting was dedicated to establishing the goals of an association that was organized to unify all facets of ground transportation throughout the state, including taxis, paratransit, ambulances, school buses, airport shuttles, and livery.

Mike Barreto of Eagle Chauffeured Services and Douglas Rydbom of Premiere #1 Limousine represented the UPTAPA leadership team of operators, with Louis Weiner of All Star Limousine Worldwide unable to attend. Baretto kicked off the day's agenda by explaining UPTAPA's goals, philosophy, and focus. He said that with the May inaugural meeting attracting attendees from as far as New York and from transportation companies throughout Pennsylvania, there is a demonstrated need for a statewide association that bridges the gap among transportation providers.


CD Editor Madeleine Maccar and UPTAPA Executive Director Philip Jagiela Both he and Rydbom emphasized that the nascent association is not looking to compete with any others currently in existence; rather, that they were filling a void while assembling a greater presence for transportation providers and amassing a more effective conduit for increased efficiency and expediency in exchanging information.

"It's all about the unity of Pennsylvania transportation," Rydbom explained. "There's a lot going on but we don't always hear about it right away—sometimes, bus companies or other vendors know more than we do."

"Our value proposition is to offer unity, legislative efforts, and strength in numbers for a bigger voice," Barreto added. "There is no other statewide transportation association that aims to unify school buses, livery, taxis, and paratransit. We're offering all Pennsylvania transportation outfits a unified front for a stronger presence on The Hill and strength in numbers in general."

Indeed, the association plans to take to the state capital in Harrisburg for a Day on the Hill in November. It also divided the country's sixth largest state into three smaller sections—Philadelphia, Harrisburg, and Pittsburgh— to host a meeting twice a year to ensure that even the most far-flung potential members have a chance to attend the meetings geographically closet to them.

The association is currently looking to put a lobbyist in place to assist with its legislative agenda. Jagiela, who also works with other associations within the industry, provided a national perspective on how other more livery-centric associations are facing many of the same problems, and that the bigger and more successful ones have successfully leveraged their social media presence and digital communications to improve their reach and broadcast their message. He said it is of the utmost importance to adapt to these rapidly shifting times to remain not only relevant but also in business.

"This association is embracing change, not standing in the way of it or railing against it," Jagiela promised.

The next UPTAPA meeting will be held in the Pittsburg region on September 27.

Visit uptapa.org for more information.

[CD0817]