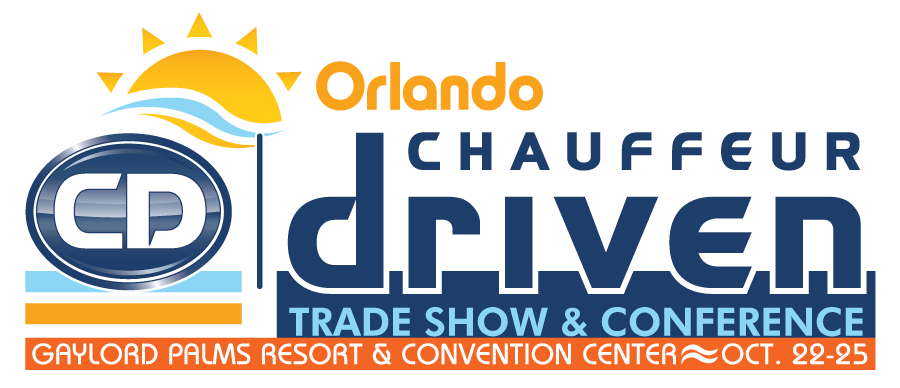 Orlando, Fla. — We're just 12 days away from the 2017 Chauffeur Driven Show at the luxurious, all-under-one-roof Gaylord Palms Hotel and Convention Center in Orlando, and we're putting the finishing touches on what promises to be another can't miss event. It's not too late to join us!

Once you've taken in the wide-array of incisive education that our workshops and sessions have to offer, then you'll undoubtedly want to head to our staggering 120,000-square-foot show floor to check out all the latest and greatest vehicles, products, services, and technology that industry vendors have in store for the health and growth of your business. And don't forget, the show floor is where you'll get the opportunity to redeem our brand-new Show Bucks you received upon registering for the event. These coupons can be with participating exhibitors on the floor to save you some money on virtually anything your company needs.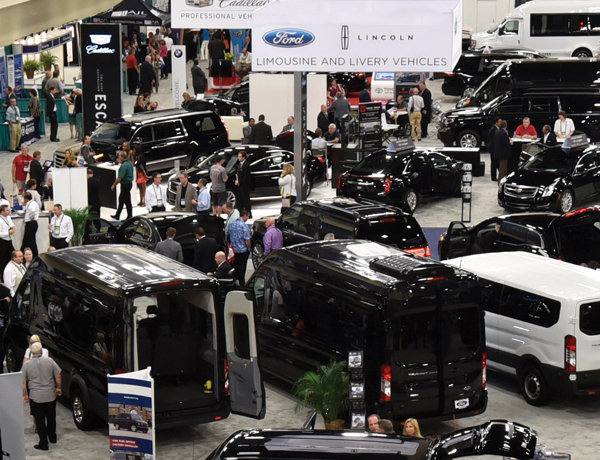 We'll be opening the exhibit hall on Monday, October 23, with a ribbon-cutting ceremony at 3:30 pm sharp! Title Sponsor Ford-Lincoln Limousine and Livery Vehicles will once again be hosting a kick-off champagne reception immediately after the show floor's official opening, so be sure to show up early enough to get your bubbly flute and make a toast. This reception will also give the manufacturer the opportunity to unveil the completely revamped 2018 models of the Ford Expedition and Lincoln Navigator on the floor—industry fleet staples for two decades.

This year, on both Monday and Tuesday, the last hour of each day will host a happy hour; don't forget to grab your drinks at 5:30 p.m. and 5 p.m., respectively. Thanks to the Hudson Group for sponsoring Tuesday's happy hour. And once Wednesday's final installments of our educational program are over, the show floor will be our grand finale in Orlando, open from 11 a.m. to 2 p.m. And if that's not enough, you'll find some tasty fare being served up on the show floor, too: Titus Leasing Company is sponsoring Tuesday's buffet-style lunch, and we'll be providing a tasty brunch to power you through Wednesday.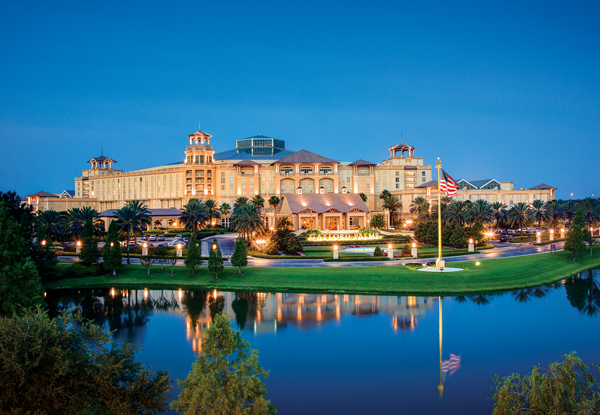 You won't want to miss the education on the show floor, either. Insurance is an increasingly thorny topic for operators, and our Are You Getting the Best Possible Insurance Rates? session presented by Bob Crescenzo of Lancer Insurance and Steve Friedberg of Research Underwriters will help demystify everything from selecting the coverage that's best for you to keeping your premiums in check. And whether you're new to the big-rig game or are just keeping up with current trends, Rules of the Road: Staying on Top of Bus and Motorcoach Regulations with Joe Guinn of Limousine & Bus Compliance will include scores of tips and information to ease your stress and anxiety about staying in compliance. Both of these sessions are moderated by Jason Sharenow of Broadway Elite Worldwide.

Before you get to the show, head on over to the Apple Store or Google Play online to download the official show app, sponsored by North Point Transportation Group, to your phone. You can find everything from a full event schedule to a complete property map, create an itinerary and take notes during sessions, receive pop-up notifications, and connect with over show-goers. It's like having a personal assistant, a social media platform, and a navigational tool by your side at all times!

Visit chauffeurdrivenshow.com for more information.

[CD1017]