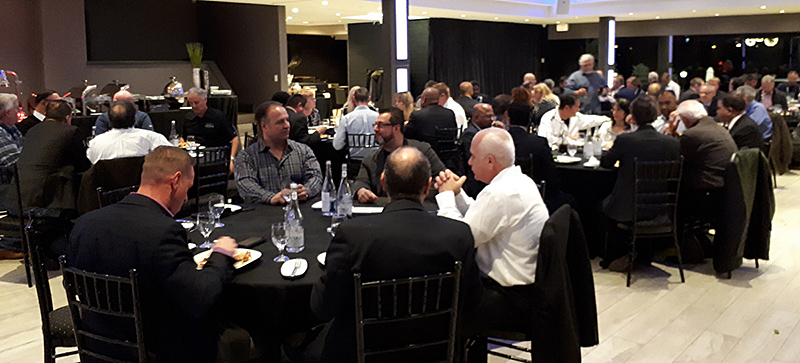 Nearly 70 guests attended the October 16 meeting and dinner Toronto — When the Ontario Limousine Owners Association (OLOA) threw open the doors of The Royal Woodbine Golf Course for its annual general meeting October 16, nearly 70 members, supporters, sponsors, and family members were in attendance for the yearly get-together.

The evening included an array of vehicles on display (including offerings from Ford-Lincoln and a 2017 Mercedes-Benz Sprinter from Inkas, as well as a Cadillac XTS and a 2018 Escalade), presentations, prizes, and plenty of food and mingling. After guests were finished examining the executive vans, SUVs, and sedans that were available for closer perusal, OLOA President John Dahdaly of Cullitons Limousine Service delivered an industry update.

Dahdaly's primary speaking point mirrored that of the association, which is finding the sweet spot of what the optimal ratio of sedans to limousines is for an Ontario operator best meet both their clients' and affiliates' demands—which is "on the top of [the OLOA's] priority list," according to OLOA Treasurer Phil Bozzelli of Corporate Livery Toronto.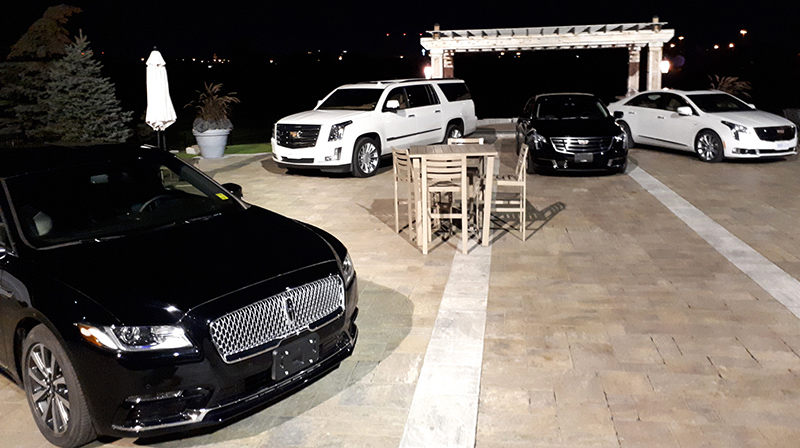 Some of the vehicles on display at OLOA's annual general meetingThe annual general meeting also saw the addition of a new director, whose formal introduction to the board will be announced after the executive election at the OLOA's November 8 meeting.

OLOA will hold its annual brunch in April 2018.

Visit oloa.ca for more information.

[CD1017]