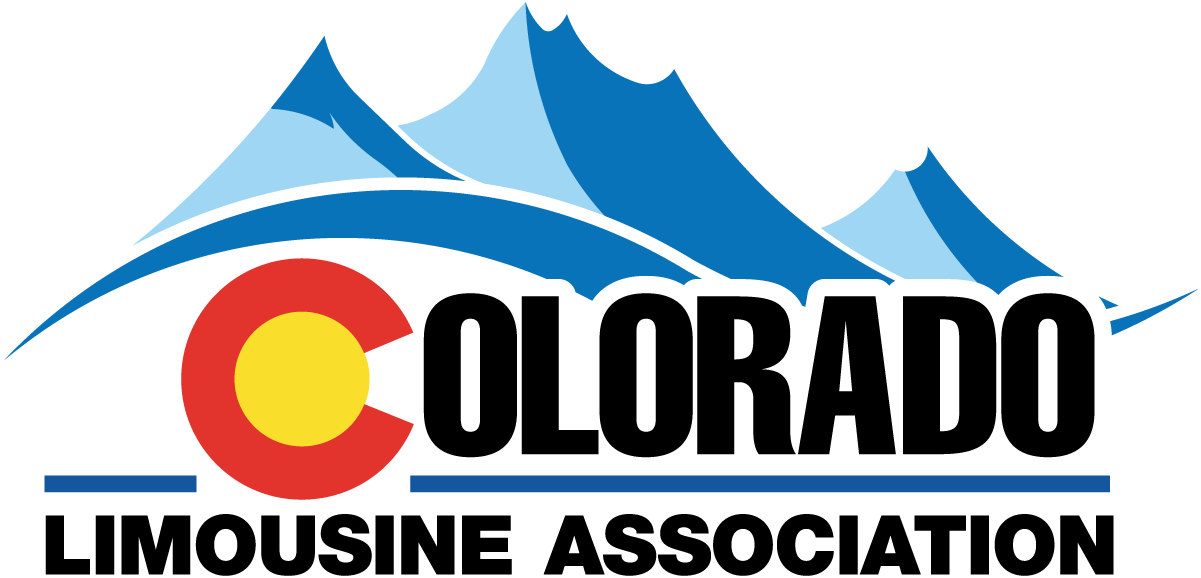 Denver — More than 40 members and supporters of the Colorado Limousine Association (CLA) spent the evening at Brazilian steakhouse Fogo de Chao for its annual holiday party. The event drew members from all over the state and vendors from as far as California, and was sponsored by Research Underwriters.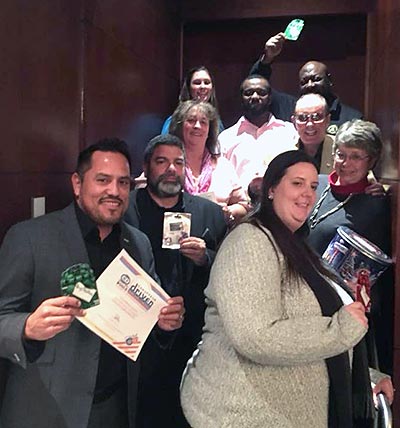 CLA members with their raffle prizes, including 2018 CD Show pass winner Jorge Sanchez of Hermes Worldwide (front left) The yearly holiday gathering featured a raffle full of operator and vendor-donated prizes, including gift cards, two homemade chocolate limousines created by Franci Ouzounis of A White Dove Limousine, and a pass to the 2018 Chauffeur Driven Show that was won by Jorge Sanchez of Hermes Worldwide. The bounty of goodies adds to what CLA President Mary Norby of Carey Denver describes as a purely social yearly event.

"I think that's what makes it special," she said. "Sometimes through the year, you're so busy handling business that you can forget that we're all in the same industry, we're all friends, we all have the same lives. It's an opportunity to spend a few hours one night just getting to enjoy each other's company."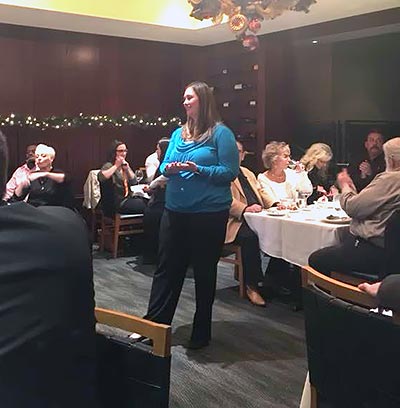 CLA President Mary Norby of Carey Denver addresses the crowd Norby said that the camaraderie was evident by how many members were moving around and sitting at different tables with different people all night, and she added that the generosity reflected in the donations was one of the highlights of the party for her.

"It showed our members just how much our vendors really care about this association that they're a part of," she said.

With elections planned for the first CLA meeting of 2018, the holiday party is the outgoing board's opportunity to see their terms end on a festively high note. While Norby will run the January meeting, handle the voting process, and express her further appreciation for the 2017 CLA board and members as she welcomes the 2018 officers, she is prepared to hand off the proverbial baton to the next president after what she considers a successful year.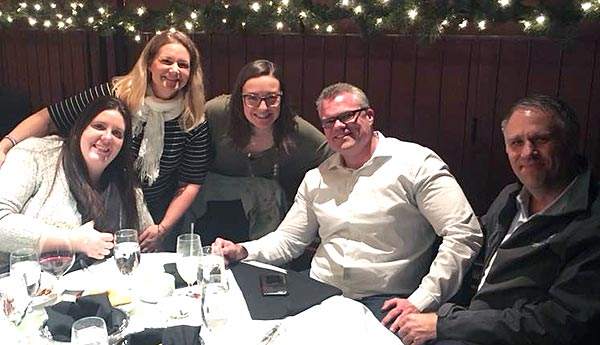 The holiday party allows members the chance to enjoy the fellowship of their local peers "I feel really good because I think the Colorado Limousine Association did a lot this year," Norby said. "Everyone came together and I had a great board. We didn't get everything we wanted accomplished but I do feel that every meeting we had was productive. I think we had some great speakers, and our education is incredible—education is a huge piece of what we do. The association grew in members, which is great, too. It was a good year!" In the spirit of the season, though, Norby said that she and several others members were keen on sharing their gratitude for all who made 2017 a success for the CLA.

The next CLA meeting will be January 16.

Visit cololimo.org for more information.

[CD1217]