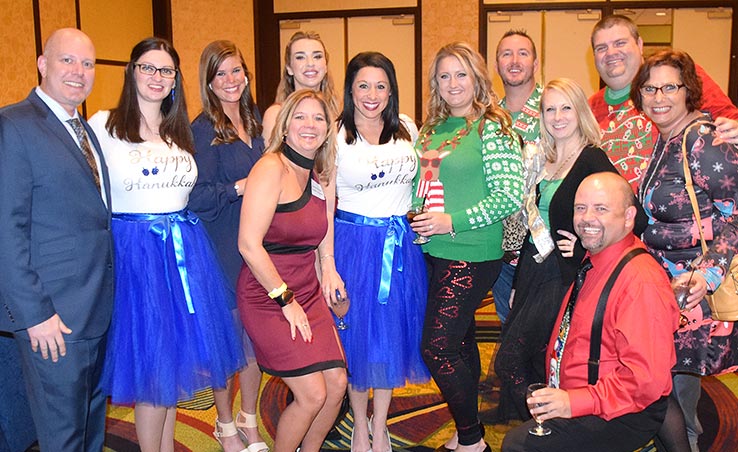 CD Publisher Chris Weiss (left) with many of GCLA's out-of-state attendees The Greater California Livery Association (GCLA) recently held its Northern and Southern California end-of-the-year parties. On December 5, the association's holiday party and annual election took place in Los Angeles, while its NorCal holiday party took place in Napa December 9. GCLA members, supporters, and family members turned out for the festive affairs in droves—and industry members from all across the country did, too, including peer groups Going Global and Enterprise Strategy Group, who were holding their meetings in California, and Chauffeur Driven Publisher Chris Weiss.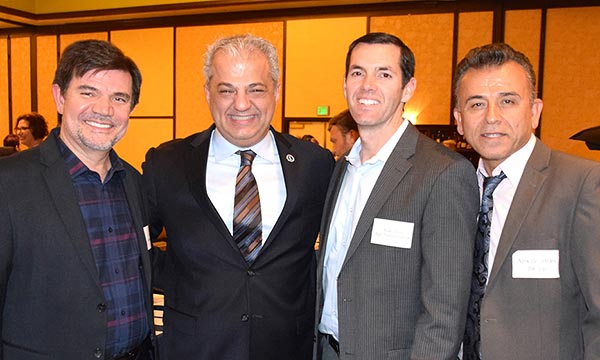 The GCLA Southern California holiday party attracted industry members from across the country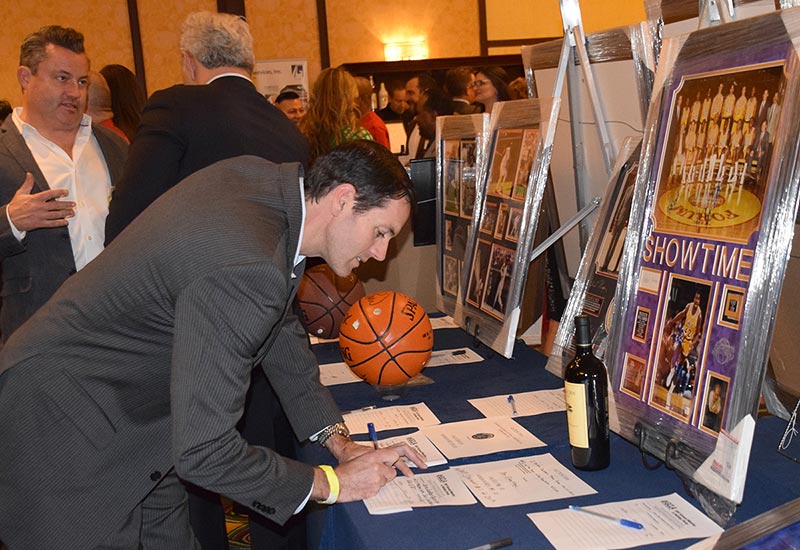 Ryan Silva of Epic Transportation places his bid The December 5 elections yielded new officers for the 2018 GCLA:
President: Mo Garkani of Continental Limousine
1st Vice President: Harry Dhillon of Ecko Transportation Worldwide
2nd Vice President: Jeff Brodsly of Chosen Payments
Secretary: Darren Croasdale of La Costa Limousine
Treasurer: David Kinney of API Global Transportation

The newly installed directors include Selim Aslan of Men In Black Transportation, Perry Barin of MusicExpress, Maurice Brewster of Mosaic Global Transportation, Carlos Garcia of Carlos Transportation, Robert Gaskill of Motev, Phil Hartz of Acton SoCal Penske Professional Vehicles, and Chris Hundley of The Limousine Connection.

The Southern California event also hosted its annual live and silent auctions, the association's biggest fundraising event of the year, which helps the GCLA continue its lobbying efforts on behalf of the local industry. With Brodsly and Mary Johnson of The Driver Provider leading the auction, the roughly 200 attendees helped raise more than $23,000.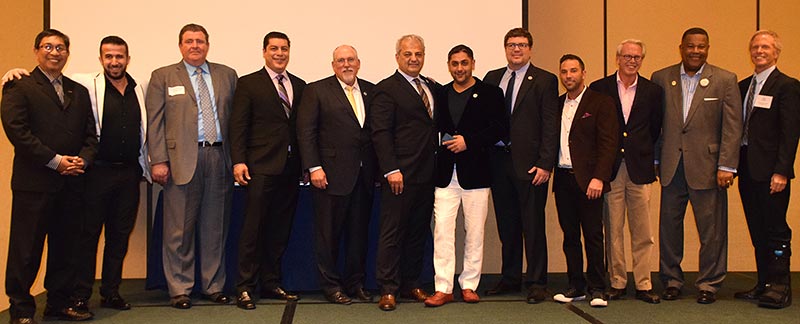 The 2018 GCLA board of directors The Napa event was an evening to remember in its own right, with a bevy of vehicles on display for attendees to check out, plenty of chances to mingle with industry peers, and even an educational component when California Highway Patrol provided clarity on its upcoming regulations governing modified limousines that will be put in place January 1.

Don't miss the January 2018 edition of Chauffeur Driven for expanded coverage of GCLA's two-pronged holiday events.

Visit gcla.org for more information.

[CD1217]